Opposition demands coalition government to prevent future corruption scandals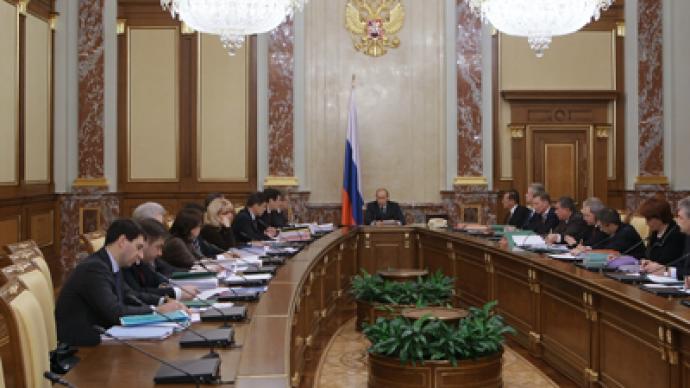 Opposition parliamentary factions have united to support the Liberal Democrats' suggestion to introduce party quotas for filling various executive posts, including government positions.
An MP from the opposition Liberal Democratic Party, Vladimir Taskayev, sent his suggestions to the Kremlin. He advocates a change from the current situation when the government is formed by the majority faction of the Lower House to a system of proportional representation of different parliamentary parties.The ruling party can appoint the head of the government, but other parties will nominate their candidates to other positions, Taskayev said in an interview with Izvestia daily. According to the MP, such a system will effectively fight the current clan system tied to mutual dependency and protection that is ruining Russia.A special mechanism allowing the recall of government ministers must be introduced simultaneously with the new system of government, so that the parties feel responsibility for their candidates, the MP noted.Other opposition parties have supported the initiative. The Communists say that every party has good specialists that could serve their country in executive posts. The Communist Party of the Russian Federation has recently voiced its own suggestion on coalition government that would radically change the nation's objectives and political course.Members of the leftist faction Fair Russia also supported the suggestion saying that it will make the state system in Russia more balanced by giving more power to the parliament.Majority faction United Russia, however, strongly opposed the idea saying that ministers who represent minority factions would lack a real incentive for quality work. "These would be a formal nomenclature that gets their positions as a gratitude for many years of loyal service. Such ministers would be far from real processes or representing anyone's interests," said United Russia MP Yevgeniy Fedorov.A representative of United Russia's main ally the United Popular Front, Vyacheslav Lysakov, also doubted the new system would be productive. He said that when the ruling party forms the government it also takes all responsibility for the government's actions, and with opposition participation in the process it would become unclear who should answer for the failures.