'PACE declaration on Magnitsky case has no legal force'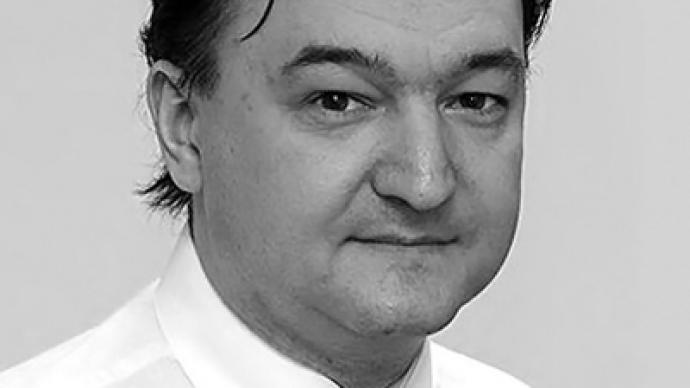 Strasbourg is unlikely to adopt a resolution on the Magnitsky case, believes chairman of the State Duma Committee for International Affairs Konstantin Kosachev, who is currently in Strasbourg heading the Russian delegation to PACE.
On Friday, Kosachev commented on media reports about a declaration allegedly being prepared by the Parliamentary Assembly of Europe. The document calls on the Russian authorities to punish all those responsible for the death of the Hermitage Capital lawyer Sergey Magnitsky. "The document does not stand up to criticism and, in fact, has no legal force," Kosachev observed. "For such a serious organization as PACE, it is not a document. I've no doubt that it won't bring any consequences and won't result in a resolution or a report." The politician added that the move by the European deputies is "yet another attempt to exert pressure on the Russian court authorities", which is "unacceptable".At the same time he noted that Russia is first and foremost interested in clarifying the case of Sergey Magnitsky and will do its best to do so. Magnitsky was arrested on charges of alleged tax evasion, and died of a heart attack while in a Moscow pre-trial detention facility on November 16, 2009. The Hermitage Capital Management Fund has insisted that the case against the lawyer was made up because he had uncovered a multi-million-dollar corruption scheme involving high-ranking state officials.Russia's Presidential Council for Human Rights conducted an independent investigation into the case. It concluded that the head of the pre-trial detention center, together with the investigators who had conducted the probe into allegations of tax fraud, deliberately prevented Magnitsky from receiving medical treatment. The criminal investigation into the Magnitsky case continues. It has been drawing a lot of criticism from the West. In December 2010, the European Parliament backed a resolution that called on member states to introduce sanctions against the 60 Russian officials involved in the Sergey Magnitsky case. The move prompted a sharp reaction from the Russian State Duma, which called the resolution a crude intervention into the country's internal affairs. In July, the Obama administration imposed a travel ban on 60 Russian nationals, who Washington claims are linked to Magnitsky's death. "Perplexed" by the decision, Moscow responded by introducing similar measures against certain US citizens.Earlier this week, UK reportedly blacklisted 60 Russian officials to be refused entry to the country over the Magnitsky case, the Guardian claimed. There has been no official confirmation from the Foreign Office. The Russian Foreign Ministry issued a statement saying that it will take "reciprocal" measures if the report is confirmed.Magnitsky's death caused much controversy in Russian society and calls for further liberalization of the Criminal Code. The case became one of the major reasons for President Dmitry Medvedev to propose a law abolishing the arrest of severely ill suspects who have been charged with financial crimes.