CSTO preparing for 'worse-case scenario' in Afghanistan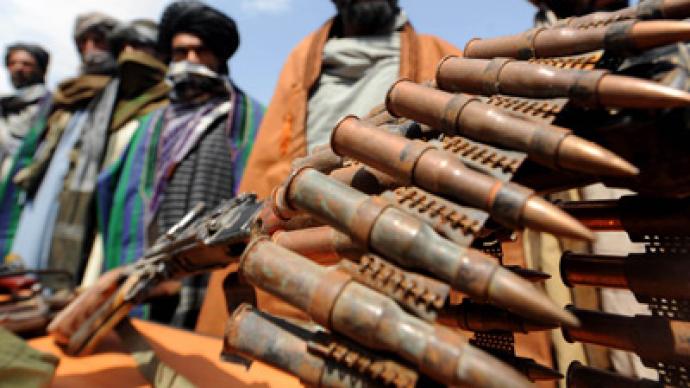 The Collective Security Treaty Organization (CSTO) is making contingency plans in the event that the situation in and around Afghanistan spirals out of control once NATO-led forces pull out of the country in 2014.
A draft document compiled by the CSTO Secretariat provides a forecast on the situation in Afghanistan for 2013-2014, which will ensure that the CSTO is capable of responding to "a worst-case scenario," CSTO Secretary General Nikolai Bordyuzha said during a session of the CSTO Foreign Ministers Council's working group on Afghanistan.
This is among the major tasks that face our organization today, he stressed.
The draft document will be discussed at a meeting of Security Council secretaries from CSTO member countries in St. Petersburg on November 22.
The CSTO Secretary General did not mince words when describing at least one of the threats facing the organization.
"It would be advisable to assess the potential for subversive and terrorist activities on Afghan territory and the possibility of it spreading to the borders of CSTO member states," Bordyuzha warned.
The United States in Oct 2001 launched a military offensive in Afghanistan in an effort to topple the Taliban. Since then, individuals linked to terrorist groups, including al-Qaeda, have been beating a path across Central Asia, while Europe and Russia have experienced a huge surge in heroin use.
Russia provides the International Security Assistance Force (ISAF) with an air corridor over its territory for the delivery of non-military cargo into Afghanistan. However, with the ISAF set to wrap up its military operation in 2014, Russia, together with the other member states of the CSTO, see dangers looming on the horizon.
In August, President Putin said the ISAF had a duty to remain in Afghanistan until their job is finished.
"It is regrettable that many participants in this operation are thinking about how to pull out of there," Putin told paratroopers in the Russian city of Ulyanovsk. "They took up this burden and should carry it to the end."
In addition to Russia, the CSTO is comprised of Armenia, Belarus, Kazakhstan, Kyrgyzstan and Tajikistan.