Ukraine launches criminal case against former PM Timoshenko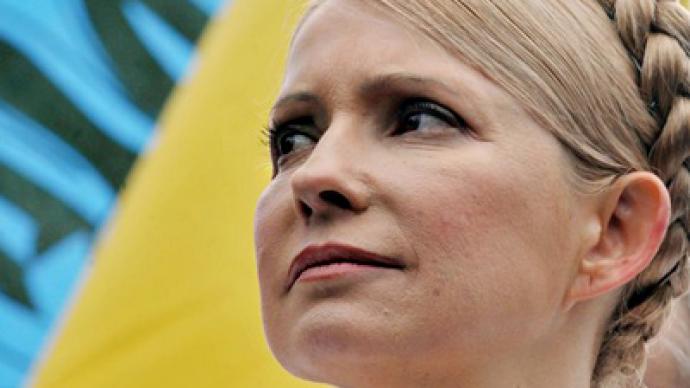 Ukrainian law enforcers have started a criminal case against Yulia Timoshenko and already charged her with abuse of power with grave consequences.
The former prime minister, one of the leaders of the Orange Revolution, was not detained, but had to give a pledge not to leave the country.On Wednesday, Yulia Timoshenko was invited to the Ukrainian Prosecutor General's office and law enforcers told her that they were pressing charges against her in connection with misappropriation of funds that Ukraine received for selling the quotas under the Kyoto Protocol. Under Ukrainian law this crime can carry a punishment of up to three years in prison. The next visit to prosecutors is scheduled for Monday, December 20. When the former official stepped out of the Prosecutor General's Office she met with a group of reporters and immediately called what was happening a repression. She also accused President Viktor Yanukovich (to whom Timoshenko lost in the last election) of deliberately prosecuting the opposition and of "crossing the line". Earlier last week, prosecutors charged two more former officials from Timoshenko's government – former Interior Minister Yury Lutsenko and former Natural Resources Minister Georgy Filipchuck. Filipchuk was arrested and currently remains in custody.Lutsenko was charged in a different case though – the former official is accused of paying too large a salary to his driver, Leonid Prystupliuk, and of illegally promoting the man to higher ranks. Prystupliuk has been also charged under two articles of the criminal code. Though the opposition is calling the new cases political repressions, Ukrainian officials note that the Kyoto Protocol case was instigated only after international organizations audited Timoshenko's government. The report, prepared by the Kroll company, was made public in October this year.
You can share this story on social media: