Ukraine chooses direction for next five years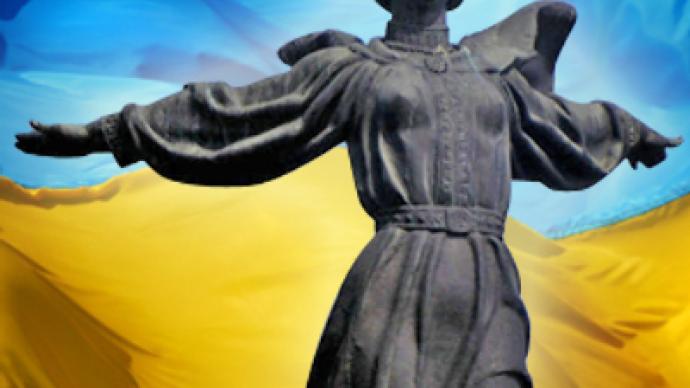 Viktor Yanukovich, head of Ukraine's Party of Regions, leads the Ukrainian presidential election after 98% of the votes have been counted. Current Prime Minister Yulia Timoshenko is behind him by 10%.
According to Ukraine's Central Election Commission, Yanukovich has so far garnered the support of over 35 % of the voters, while his main rival Timoshenko has received slightly more than 25%. Sergey Tigipko, leader of the Strong Ukraine party is in third place with about 13% of the vote. The country's incumbent President and leader of the Orange Revolution Viktor Yushchenko lags far behind with only 5.49%.
Since neither of the main competitors – Yanukovich or Timoshenko – have received 50% plus one of the votes necessary to gain the nomination for president, a runoff election will be held February 7.
According to preliminary reports, 66.72% of Ukraine's voters cast their ballots Sunday to select a future president who will define the country's policies for the next five years.
Over 34,000 polling stations were open in Ukraine and 110 polling locations were operational in other countries, including Russia.
It is the first presidential election since the 2004 pro-Western Orange Revolution brought to power the then-allies incumbent President Viktor Yushchenko and Prime Minister Yulia Timoshenko. Six years ago, Ukrainians refused to accept the election results claiming they were rigged for former Prime Minister Viktor Yanukovich. All three politicians are on the stage again, competing for the presidential seat along with 15 other candidates.
Ukrainian Unian news agency, citing a poll conducted by the Gorshenin Institute, wrote Thursday that over 67% of the state's citizens were sure that the January 17 election results would be falsified. Nevertheless, 42% said they believed that vote fraud would not affect the result.
According to a report published by the International Foundation for Electoral Systems (IFES), 74% of Ukrainians believe that Ukraine is currently on a path to instability and chaos, opposed to 13% in 2005.
Socially oriented issues, such as creating jobs, reducing inflation and corruption and improving health care services are among the main concerns that voters would like their new leader address. While Kiev's future foreign policy tops the agenda in international relations, for ordinary people it does not really matter. According to IFES findings only 3% of the population cares about the status of Ukraine in the EU and only 1% would like the Ukraine-NATO issue to be sorted out.
So, who are the candidates and what changes do they promise to the state and its citizens?
Viktor Yanukovich: "Ukraine for the people"
According to sociologists, 59-year-old Viktor Yanukovich, leader of the opposition Party of Regions, is likely to be ahead of the other candidates with about 30% support. His main slogan is "Ukraine for the people." He promises to bring stability to the country, but that does not differentiate him from the rest of the candidates.
Yanukovich is opposed to Ukraine's membership in NATO, but supports cooperation with the EU. At the same time, if elected, he has vowed to improve relations with Russia.
Speaking Wednesday, he promised to pursue a policy toward Russia that "conforms to our common history and the disposition of the Ukrainian and Russian peoples," Itar-Tass reported.
"What has happened in the relations between the two countries in the past five years has not changed our peoples' attitude toward each other, their disposition and the wish to develop and strengthen good neighborly ties. We'll quickly rectify the misunderstandings created by the incumbent authorities," Yanukovich stated.
The presidential candidate is quite experienced in politics. Previously Yanukovich served as Governor of the Donetsk region in eastern Ukraine, where he is still hugely popular. He twice served as prime minister, first under President Leonid Kuchma and then, from August 4, 2006 to December 18, 2007, under current President Yushchenko.
Yulia Timoshenko: "Ukraine will win! Ukraine means you!"
One of the leaders of the Orange Revolution of 2004, Yulia Timoshenko, 49, has so far been the second most popular candidate among Ukrainian voters. Analysts predict she has the support of 20% of the population – mainly in Western and central Ukraine.
As part of her aggressive presidential campaign, posters were placed all over the country representing Tymoshenko wearing a Ukrainian peasant-style hair braid and stating: "Ukraine will win! Ukraine means you!"
A Bengal albino tiger cub named Tigryulia (or Tiger-Yulia), which was given to her ahead of 2010 – the Year of White Tiger according to the Chinese calendar – became the mascot for Timoshenko's presidential campaign. Indeed, the cute kitten did attract additional attention and was even involved in a scandal just several days prior to the election when rumors (later dismissed) that Tigrylia had died at the zoo began to circulate. Despite their peaceful look these cats do have claws.
The charismatic politician used to work in the energy sector and was quite successful as a businesswoman. Nicknamed "Gas Princess," it is believed Timoshenko earned a fortune in the gas industry.
In her presidential program, she calls for "spirituality" and "spiritual education" for young people and children.
"I have always believed and believe that Ukraine has a unique, God-blessed mission," the first line of her program states, as quoted on Timoshenko's official website.
She vows to fight for "justice and order" and promises to destroy "the corrupt alliance forged between power and oligarchy." Energy independence, a health insurance system "accessible to all citizens" and "fair distribution of wealth" round out her platform.
She stands for a "pragmatic" approach to international relations based on national interests and intends to develop friendly relations with both Europe and Russia and the CIS states.
Sergey Tigipko: "A strong President for a strong Ukraine"
Sergey Tigipko, 49, is the leader of the Strong Ukraine party and is indeed seen as a strong, though, yet unlikely to win candidate.
The former head of Ukraine's Central Bank (2002-2004) and deputy Prime Minister for economic issues in 1997-2000 is expected to garner about 7% of the vote.
Tigipko is the former co-owner of several banks and companies and has the highest declared income of all the candidates. He resumed his political career just before the election.
In 2004, the millionaire banker headed Yanukovich's presidential campaign.
"I want to bring about a state where we are no longer brought to the verge of standstill by fighting over the division of powers," his presidential program reads.
Tigipko vows to create a competitive economy, build a strong state and develop democracy.
"I am running for president so that trust in authorities will be restored," he states.
"Every Ukrainian will feel change. People will in time become more prosperous and confident about their future. Our children and grandchildren will live in a new Ukraine, free of corruption, poverty and bullying public servants. Ukraine will have an efficient economy, a fair judiciary system and a professional government," Tigipko promised during the campaign.
Viktor Yushchenko: "We have achieved this!"
The incumbent Ukrainian President, Orange Revolution leader and father of five, Viktor Yushchenko, 55, is among the leading candidates. However, he has no chance of keeping his post with only 5% of the population still backing him.
Yushchenko has not fulfilled his election promises to stop corruption, introduce transparent government and improve the economic situation. Instead, Yushchenko focused on national identity, history and political confrontation, bringing the country to the verge of economic and political collapse. However, there has been progress in democratization and media freedom.
Yushchenko, who is also a former Prime Minister and Central Bank chief, presents himself as the only true "pro-Ukrainian president." He looks west and wants to see Ukraine become a member of the EU and NATO.
During his presidency Kiev's relations with Moscow reached their lowest point ever since the collapse of the USSR.
The remaining 14 candidates include parliamentary Speaker Vladimir Litvin, former Chairman of the Verkhovna Rada and member of Our Ukraine and Front for Change party Arseny Yatsenyuk and Leader of the Communist Party of Ukraine Petro Simonenko.
You can share this story on social media: