Ukraine drifts further from NATO as president sacks Navy chief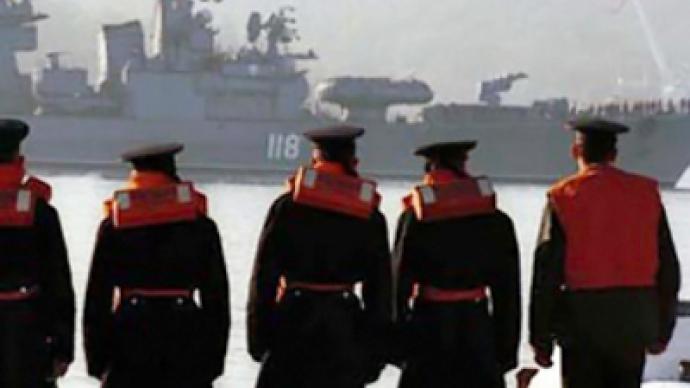 Ukrainian President Viktor Yanukovich has dismissed the country's Head of Naval forces Igor Tenukh, who allegedly initiated the information war against Russia's Black Sea Fleet in Crimea.
The decision was published on the president's official website. During the 2008 war launched by Georgia in South Ossetia, Admiral Igor Tenukh ordered Ukrainian ships to block the entrance for the Russian navy to Sevastopol's bay. The Russian Black Sea Fleet was then participating in the operation of "forcing Georgia to come to peace."
Vice-Admiral Viktor Maksimov has been appointed as the new head of Ukraine's Naval Forces. During the last six years, Maksimov has been the first Deputy Head of Ukraine's Navy. He participated in both Ukraine's joint exercises with NATO and maneuvers with Russia's Black Sea Fleet. There are hopes that the new head of Ukraine's Navy will be able to reduce tensions between Russian and Ukrainian marines.
Former Ukrainian President Viktor Yushchenko, known for his staunch pro-Western views, made clear the fate of Russia's Black Sea Fleet: no prolongation would be given. President Yanukovich, on the other hand, has at least indicated that he is ready for dialogue with Moscow over the issue. In his previous statements, the Ukrainian president has neither confirmed nor dismissed the possibility of extending the stay of Russia's Black Sea fleet in Crimea.
"I won't rule out this possibility. We will discuss this issue in the near future. This matter will not be decided at Russia's expense, it will be decided in the national interests of Ukraine. We will find a solution," Yanukovich said in an interview to the Russia-24 channel.
Yanukovich has also indicated that he supports Russian President Dmitry Medvedev's proposals for a new European security architecture, saying that the issue of Ukrainian membership of NATO "might emerge at some point" but he will "not see it in the immediate future."
Russia and Ukraine are to hold a joint military parade dedicated to the 65th anniversary of the victory in the Second World War. "I think it will be right if we hold the joint military parade with Russia in the hero-city of Sevastopol," announced Victor Yanukovich during his trip to Crimea on Thursday.
You can share this story on social media: