Court punishes reporter for painting reds rainbow
Published time: 4 Jul, 2012 07:53
Edited time: 4 Jul, 2012 11:53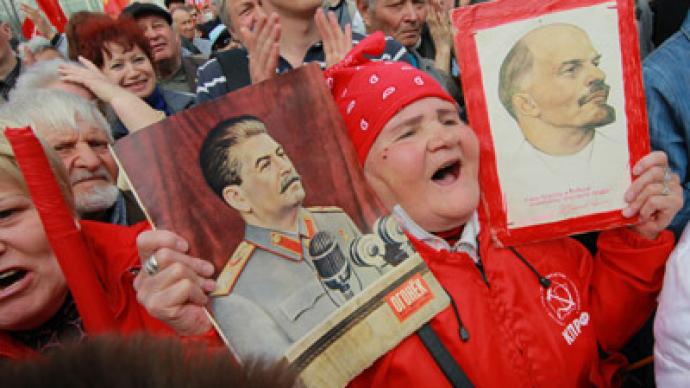 A court in Eastern Siberia has ordered a local journalist to compensate the damages to the reputation of local Communists after he compared leftist rallies with gay pride parades.
Chita city court has ruled that the editor and founder of the Vechorka newspaper should pay 30,000 rubles (over $900) to the head of the Transbaikal regional branch of the Communist Party, Sergey Suturin, and 50,000 roubles (about $1550) to the party branch itself in compensation for moral damages. The ruling was passed as the court found numerous statements in the newspaper's articles that, in particular, claimed that the communist leader was a "collaborationist of the 21st century", a "devil's spawn" and also that the communist rallies in Chita "rather resembled gay pride parades somewhere in Luxembourg".
The court also ordered the newspaper to publish the report on its decision as a form of refutation of insulting reports.
The journalist tried to appeal saying that the statements were his subjective opinions and that according to international legal norms political parties can be subjected to criticism. The court, however, dismissed the appeal, saying that the subjective opinion was expressed in an insulting form.