Communists file Putin campaign coverage complaint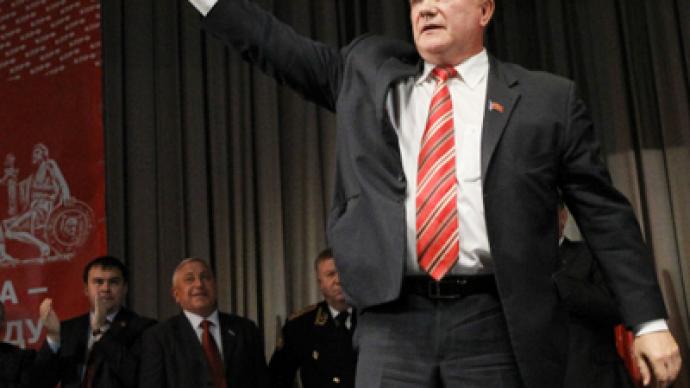 Communists have filed complaints against Prime Minister Vladimir Putin to the Prosecutor General's office and the Central Election Commission, accusing him of illegal election campaigning in favor of United Russia.
­They also insist they should be given the same air time as the president and the premier, the latter of which recently gave extensive interviews to three main federal channels.
Under the law, persons holding state positions are not allowed to campaign in favor of a particular party unless they are registered candidates. As Vedomosti daily reports, the chief lawyer of the Communist party, Duma Deputy Vadim Solovyov, notes in the complaint that although he is United Russia's leader, Vladimir Putin is neither a member of the party, nor its candidate in the parliamentary election. So, the Communists argue, he has no right to promote the party.
In the complaint, they specifically refer to the premier's speech during the United Russia congress on September 24. Concluding his address, broadcast by all federal channels, he called on people to vote for United Russia. The Communist Party views this as a direct violation of the election law and wants the Central Election Commission (CEC) to take necessary measures.  
The CEC has not yet received the complaint, its member Maya Grishina told Vedomosti. She said though that she does not see any violations in Putin's actions.
"I was at the United Russia congress and did not notice anything which could be considered illegal campaigning," she said.
Grishna noted that the Central Election Commission has repeatedly explained that media reports about party events cannot be viewed as campaigning. Moreover, during the convention Putin spoke not as a state official, but as party leader.
In another development, according to the Kommersant newspaper, deputy head of the Communist party Central Committee Ivan Melnikov has sent a letter to the senior management of three federal channels demanding they provide his party with the same air-time as to President Dmitry Medvedev and Prime Minister Vladimir Putin.