Medvedev orders new anti-terror group to be set up
Published time: 7 Apr, 2010 11:30
Edited time: 5 Jul, 2010 16:25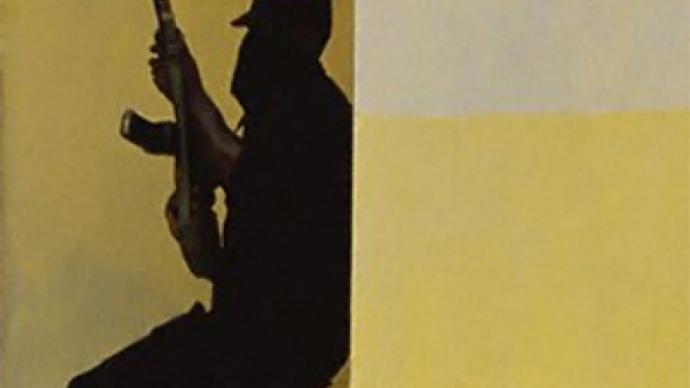 President Dmitry Medvedev has ordered the creation of a special anti-terrorism group in Russia's North Caucasus region. The move has followed a chain of terrorist attacks that have rocked the country recently.
Federal Security Service (FSB) head Aleksandr Bortnikov, Interior Minister Rashid Nurgaliyev and Security Council chief Aleksandr Bastrykin will be responsible for the establishment of the new task force, which should be operating as of April 19, the Kremlin announced Wednesday.
The decision to create the new body came out of an emergency meeting held in Makhachkala, the capital of the southern Republic of Dagestan, on April 1, after two suicide bombings in the Moscow Metro and blasts in the Dagestani city of Kizlyar which claimed the lives of over 50 people and injured dozens.
Among the steps to combat terrorism in the country, the Russian leader ordered a toughening of the punishment for terrorist accomplices. Prosecutor General Yury Chaika, Aleksandr Bastrykin and the head of Kremlin administration, Sergey Naryshkin have been given until May 15 to come up with proposals on the issue.
"It's not important what they do – be it cook the soup or wash the clothes for terrorists – they have committed a crime," Medvedev said during a meeting with leaders of parliamentary parties last Friday. "When we are talking about such crimes, there cannot be any leniency depending on the role played."
Also, the president ordered officials to prepare by the end of April their proposals on a program to combat crime and terrorism in the North Caucasian Federal District. Among those responsible for the task is Aleksandr Khloponin – the Presidential Representative to the district that was created in January this year. It united Dagestan, Ingushetia, Kabardino-Balkaria, Karachayevo-Cherkessia, North Ossetia-Alania, Chechnya and the Stavropol region.
The North Caucasus has been Russia's headache for almost 20 years, with militant attacks and clashes being reported almost daily. The idea of creating the new district and the focus on addressing social and economic issues rather than using force is yet another attempt by the Russian leadership to bring stability to the troubled region.
It is believed the latest bombings in Moscow and Dagestan have their roots in the North Caucasus.
"The terrorist attacks in Moscow and Dagestan are all links in the same chain; all this is the manifestation of the same terrorist activity which has recently started to resurface in the Caucasus," Dmitry Medvedev said at a Security Council meeting.
On Tuesday, the Federal Anti-Terrorism Committee reported that the suicide bomber responsible for the blast at Lubyanka Metro station was identified as a woman from Dagestan, Maryam Sharipova. The 28-year-old was the wife of a Dagestani militant leader, Vagapov Magaodedali. The attack on the Park Kultury station was carried out by another resident of the North Caucasian republic – the 18-year-old widow of Dagestani militant Umalat Magomedov, who was killed during a special operation in December last year.