FSB nabs ally of most wanted terrorist allegedly tied to Domodedovo blast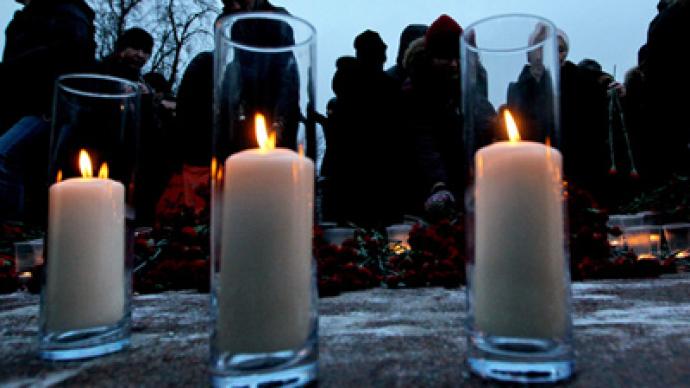 The Federal Security Service (FSB) has detained Chechen militant leader Khasu Batalov, an associate of Russia's most wanted terrorist Doku Umarov, who might be linked to the Domodedovo Airport blast organizers.
The National Anti-Terrorist Committee (NAK) said in a statement on Monday that Batalov had been behind several terrorist acts and attacks on servicemen in the North Caucasus.An investigation is currently underway.He might also be connected to training suicide bombers, including those involved in the deadly blast that ripped through Moscow's Domodedovo international airport on January 24, which left 37 dead and over a hundred people injured.According to NAK, Batalov has close ties with Aslan Byutukaev, who currently tops a wanted list on suspicion of organizing the Domodedovo bombing.There are conflicting reports on where exactly Batalov was captured. Earlier, the Ministry of Internal Affairs press-service announced that the FSB had arrested the militant on February 16 at the Kiev Railway Station in Moscow. According to NAK, the man was caught in the Chechen capital of Grozny, as he was attempting to flee abroad.It was established that the terrorist's sister – using falsified documents – had bought two train tickets to Chisinau, Moldova. The same day, "as a result of measures taken by law enforcement agencies", Batalov was captured, NAK reported as cited by Interfax. According to security services, in 2009 Doku Umarov – the most wanted man in Russia and designated as a terrorist in the US – appointed Batalov as leader of a militant group which was active in the Achkhoy-Martanovsky District of Chechnya. Umarov claimed responsibility for the January blast at Moscow's Domodedovo Airport.
You can share this story on social media: