"Caucasus is the foothold of Russia"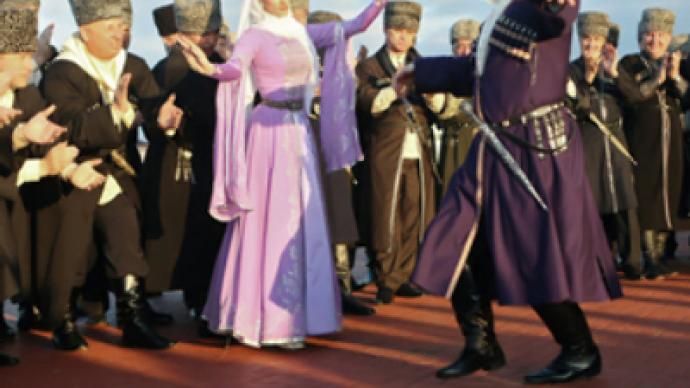 The deputy head of the Russian President's administration, Vladislav Surkov, has spoken about the significance of the Caucasus for Russia during his visit to the Chechen Republic.
Russia's government has no doubts about the Caucasus being an indispensable part of the country, he said at a meeting with some of the republic's youth.
"The Caucasus is the foothold, the fundament of Russia," Surkov claimed. "Not only metaphorically, but also literally. It's a rock that Russia stands on – it's the country's ground."
The presidential administration's deputy head said there are still some people in the country that ask whether or not Russia needs the region.
"There is some speculation like this – let's not pretend it doesn't exist," he professed. "But I claim with full responsibility that President Dmitry Medvedev and Prime Minister Vladimir Putin have never doubted the unity and integrity of Russian State."
"Everybody should know that the Caucasus were and always will be a part of Russia," Surkov emphasized.
National questions are never easy, the politician stated. "These are questions that rise in front of every multi-national country, and there is now easy and all-acceptable solution for all the world's nations, but there is no need to wait until they invent solutions somewhere abroad."
Vladislav Surkov called for young Chechens not to express excessive anger when in different Russia's regions they encounter "some prejudgment" toward themselves. "All the foes of the Chechen nation should know that no nation in modern history has spilled more blood for the unity and integrity of Russia than Chechnya," he said.
"It's in the interests of any nation to be within a bigger nation yet conserve its own culture and traditions," the Kremlin official said. "But there is no need to isolate oneself in them. It's essential to adopt the best from other nations of your country's culture and world culture."
"Stick together," Surkov concluded. "We are 14 million. Together we'll make Russia a powerful, mighty and prosperous country."
You can share this story on social media: