Former president labels Georgia's clampdown on opposition a blatant mistake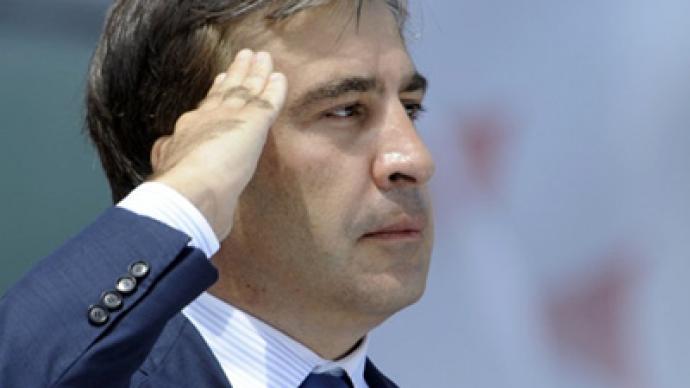 Former Georgian President Eduard Schevardnadze has called a recent brutal dispersal of opposition rallies in Tbilisi a big mistake on behalf of the authorities.
In an interview with the Russian daily Izvestia former president Shevardnadze said that the clampdown on the opposition that took place on May 26 was a big mistake and a demonstration of the authorities' inability to use reason and soft power. "This was the Georgian authorities' blatant mistake. You don't have to be clever to disperse people with water cannons. [President Saakashvili] should have come out and talked to them, studied the situation, calmed them down, even if he did not succeed in it. But Saakashvili was not going to come to terms with the opposition. And this was not the first time. There were other events where he should have met the people, but he did not," Shevardnadze said in the interview. At the same time the former president issued critical remarks about the opposition in Georgia who are currently seeking to dismiss Saakashvili. "There are a lot of clever and experienced people among them, but there are also those who ended up in politics simply by chance," he said.Shevardnadze was commenting at the latest string of protests in Georgia when a broad coalition of opposition movements demanded the resignation of President Mikhail Saakashvili and new elections. Police used force when dissolving the rally in Georgia's capital Tbilisi on May 26, using rubber bullets tear gas and water cannons. Two people, one policeman and one civilian protester, were killed in clashes and dozens were wounded and detained. Opposition activists claimed that the number of casualties seriously exceeded the one given in official reports. In an earlier interview with Georgian media, Eduard Shevardnadze acknowledged that the support of the opposition in Georgian society is not large, but blamed this on the intimidation on the part of Saakashvili's regime. "The opposition succeeded in assembling about 60,000 people on May 26 last year, but after that the authorities managed to intimidate society, and today there is not the same activity. Fear of authority is stronger than the revolutionary charge," the former president said in an interview with the Asaval-Dasavali weekly.In the same interview the former president said that if he was in Saakashvili's place he would voluntary retire, but added that Mikhail Saakashvili would never do that.
You can share this story on social media: