Bulgarian public organizations oppose plans to remove Soviet Army monument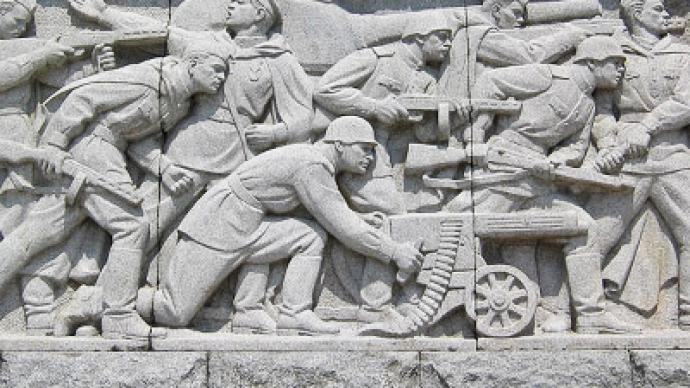 Representatives of Bulgarian public and cultural organizations have opposed the idea of dismantling and removing the Monument of the Soviet Army in downtown Sofia.
"We cannot pass in silence the attempts to push the idea of dismantling the monument," Zakhari Zakhariev, chairman of the Federation of Friendship with the Russian People said on Thursday. The memorial is a symbol of the friendship between the two countries, Itar-Tass quoted him as saying.   Bulgarian Prime Minister Boyko Borisov should intervene, Zakhariev believes. A number of public organizations have signed an open letter to the premier, saying that the memory of Soviet soldiers who fell on the battlefields of Europe and Asia "should not be the subject of political intrigue, fighting and confrontation." A recent poll conducted by a newspaper showed that more than 70 per cent of residents in Sofia are against the monument's relocation.Supporters of the dismantling gathered in the Bulgarian capital on January 9. For them, the memorial symbolizes "the governance of the communist power and does not belong in the center of a European capital." A representative of the group that initiated the relocation plans said they had nothing against the Russian people, but want to get rid of a communist symbol in the city's center. Sofia's city council approved the removal of the monument back in 1993, but supporters of the Bulgarian Socialist Party prevented the work on its dismantling. On January 9, representatives of the Socialist Party also staged a rally calling for the preservation of the memorial. The Soviet Army monument was erected in Sofia in 1954.
You can share this story on social media: