Russians name Brezhnev best 20th-century leader, Gorbachev worst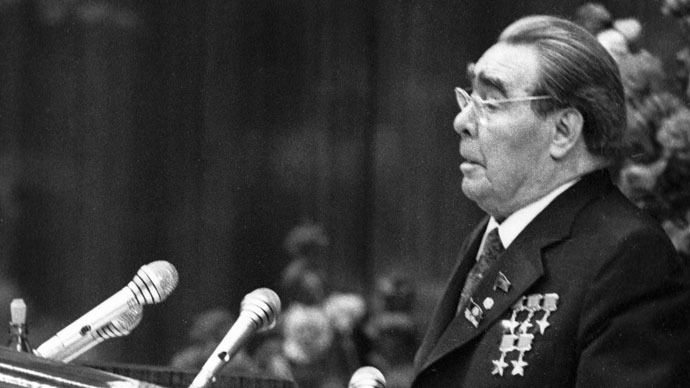 Over half of Russians believe Soviet leader Leonid Brezhnev was the best head of state in the past century, followed by Bolshevik Revolution mastermind Vladimir Lenin and dictator Joseph Stalin, a poll by Levada Center has revealed.
Sociologists asked Russians about their attitude towards 20th-century leaders. Some 56 percent of respondents have positive feelings about Brezhnev, who led the USSR from 1964 till 1982. A target of countless Soviet jokes and anecdotes, he is now disliked by 29 percent of people, Levada revealed.
The first ruler of the Soviet Union, Lenin, is seen in a good light by 55 percent of Russians, while exactly one-half of Russians favor Stalin. However, over one-third of respondents do not approve of the leader, who is often described as "bloody tyrant." 
Nikita Khruschev – who was Soviet premier during the Cuban missile crisis – is liked by 45 percent of Russians. That figure is slightly less than modern-day supporters of Tsar Nicholas II, who was overthrown in 1917; he got kind reviews from 48 percent of respondents.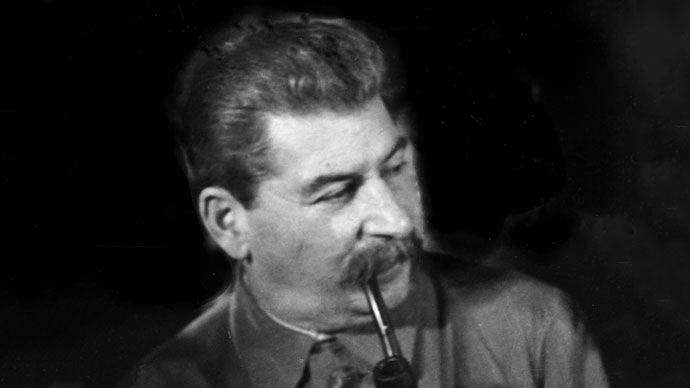 And at the bottom of the list, two-thirds of respondents gave negative evaluations to the first and only Soviet President, Mikhail Gorbachev, and the first Russian President Boris, Yeltsin.
The late Yeltsin is viewed positively by only 22 percent of Russians, while his predecessor Gorbachev is seen as Russia's worst leader ever, according to the poll. The architect of perestroika is now disliked by 66 percent of Russians, and only one-fifth of the population has warm feelings about the Soviet president.
Experts link Brezhnev's popularity among the population to financial well-being during his epoch, which was the "peak of Soviet socialism." Stalin is associated with victory in World War II, which explains why he is favored by modern Russians.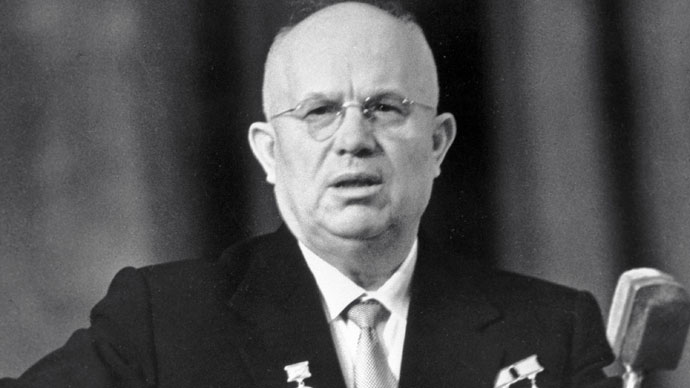 "No one would want to live in Stalin's era, but he personifies what now is in shortage: Justice and equality in fear," Professor Valery Solovei told Kommersant daily. Gorbachev and Yeltsin's time brought "only defeats" and no material prosperity, political analyst Sergey Chernyakhovsky explained.
"Gorbachev's rule ended up with the dissolution of the USSR, which is still considered by Russians as the 20th-century catastrophe," said Aleksey Grazhdankin, deputy head of the Levada Center. Attitudes towards Yeltsin worsened following his 1992 reforms, which lead to inflation and the closure of many businesses, he added.
Harsh politicians are always perceived better than liberal ones, Grazhdankin said: "Freedom brings uncertainty, while people prefer certainty and clear perspectives… Rights and freedoms are too abstract, and the majority of people don't need them. First of all, people appreciate the right to social guarantees and labor."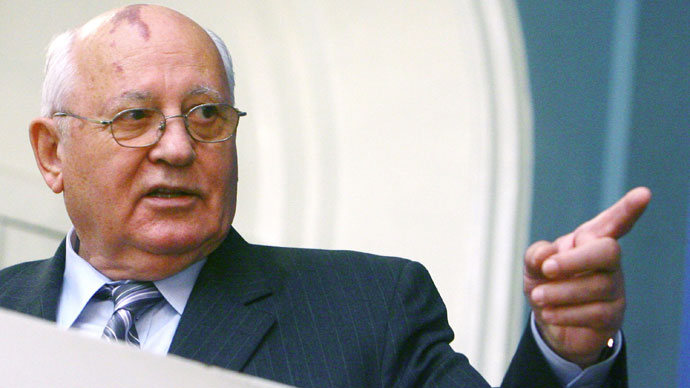 You can share this story on social media: