'One Perestroika was enough' – Russian politicians downplay Gorbachev's reform plea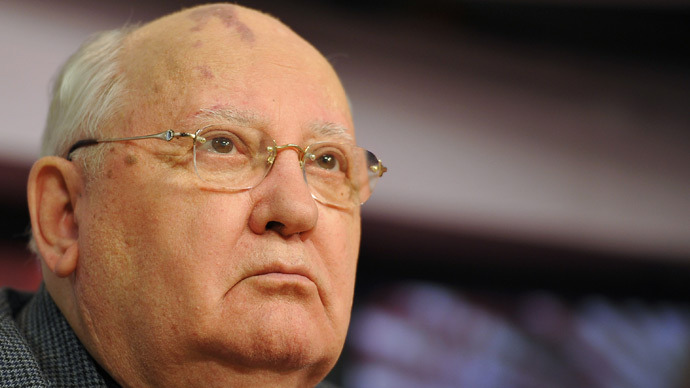 With Soviet ex-President Mikhail Gorbachev calling for the country to launch a new Perestroika ('restructuring'), top officials have pushed back, saying the country had already had its share of disruptions.
At an open lecture in Moscow, the first president of the USSR sharply criticized the current situation in the Russian Federation, arguing that the reforms of the first Perestroika had failed and that new radical changes are needed. He noted that the current state of Russian healthcare, education and science is a source of serious concern, saying the country needs a new government.
However, Gorbachev assured the audience that despite these alleged setbacks, a return to the turmoil and stagnation of the pre-Perestroika era is impossible.
Vladimir Putin's press secretary Dmitry Peskov said in an interview that he did not support Gorbachev's remarks: "I want to hope that Perestroika in our country is already impossible. We had enough of Perestroikas," Peskov told Russian News Service radio.
Sergey Neverov, a leader of parliamentary majority party United Russia, said that another Perestroika was not only unnecessary, but that many of the events of the first should be avoided.
"Mikhail Sergeyevich [Gorbachev] has already initiated one Perestroika. As a result, we lost the country," Neverov said, adding that the current political system has allowed Russians to solve the problems that stemmed from Gorbachev's rule, such as a loss of sovereignty, poverty and criminal-governmental collusion. He also argued that United Russia's policies are justified since the party is supported by a majority of the population.
You can share this story on social media: