Bout prison transfer 'biased and groundless' - Russian diplomat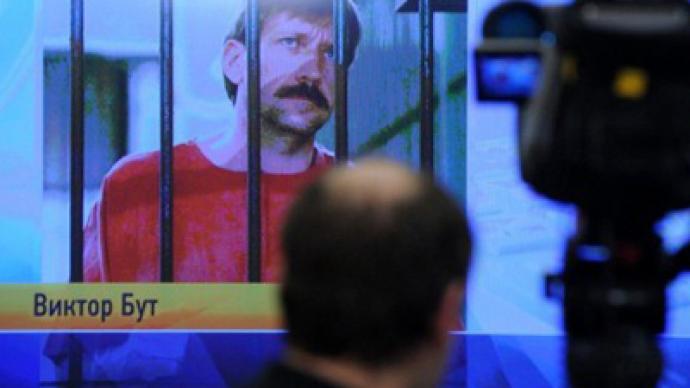 A high-ranking official at Russia's Foreign Ministry has condemned the recent transfer of businessman Victor Bout to a maximum security prison in Colorado, calling it selective punishment that obstructed his legal rights.
Konstantin Dolgov, Foreign Ministry Commissioner for Human Rights, Democracy and Rule of Law, believes that the decision to place Viktor Bout in a "supermax" prison in Colorado, dubbed the "Alcatraz of the Rockies", was unsubstantiated and demonstrates the biased disposition of the court."We believe that the US Federal Bureau of Prisons' plans to move Bout to a special prison are just as biased and unsubstantiated as the fabricated verdict against our citizen itself. It is further evidence of serious problems existing in the US court system – the selectiveness and partiality of the US justice system," Dolgov said.The Russian diplomat expressed concern for Bout's health, as well as his chances for legal representation under such conditions."There is no doubt that [Bout's transfer to the super-maxium prison]…where conditions are even worse than at those where he was held after his illegal extradition to the US from Thailand, will have an adverse effect on his health condition and substantially limit the possibility to provide him with consular and legal assistance as provided by international law."In April, a US judge sentenced the Russian businessman to 25 years behind bars, five years of supervised release, and a fine of $15 million. Bout was sentenced for conspiracy to acquire and export surface-to-air anti-aircraft missiles. US prosecutors sought a life sentence for conspiracy to murder US citizens, but the judge found these charges unfounded.Bout was arrested in Thailand and handed over to the United States despite numerous objections from his legal defense, as well as from the Russian Foreign Ministry, which called the move a violation of the 1983 Convention on the Transfer of Sentenced Persons.Bout, 45, continues to plead his innocence.Russia has repeatedly condemned Bout's trial on the grounds that the charges were not connected to any crime, but rather were over alleged criminal intent.The Russian Foreign Ministry has issued a statement that blasted the US trial as politically motivated, adding that it has blacklisted the US officials involved in the case.
You can share this story on social media: