Border ban: Lukashenko locks in opposition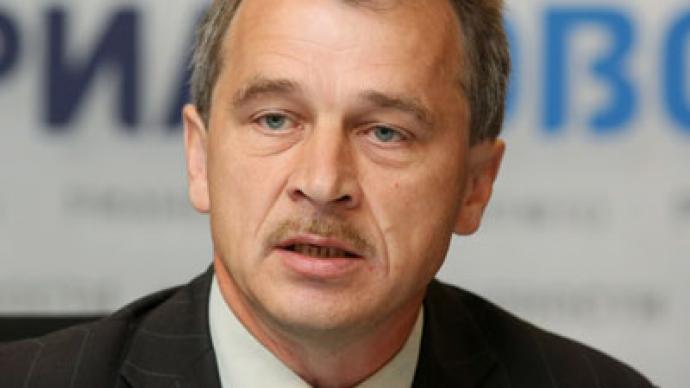 The leader of the United Civil Party of Belarus claims that the authorities have barred him from leaving the country over his opposition activities.
Anatoly Lebedko has told Russian news agency Interfax that he attempted to cross the border between Belarus and Lithuania, but was stopped by border guards. They claimed their computers contained information that the politician was not allowed to leave the country, but refused to elaborate. Lebedko also said that the border guards had put an "annulled" stamp on his passport and ordered him to return to Belarus."I do not have prison sentences that I have not served, I am not under criminal investigation and I have no financial debts. This decision was purely political," the activist told the news agency.He announced that he was the first person to fall under repressions in accordance with the "list of people who are banned from exiting the republic for political reasons". Belarusian media have recently reported that such a list existed and that it was a disproportionate answer to the European Union's blacklist on Belarusian state officials, but Belarusian authorities have always bluntly denied that they were using such measures. An official spokesman for the Belarusian State Border Guard Committee, Aleksandr Tischenko, has said that his agency possessed no information about the reasons behind the ban on Lebedko leaving the republic. "If we start discussing certain lists that are only described by Lebedko and some obscure source in the state structures, it is obvious that the lists exist only on the level of Lebedko's own desires. This is some sort of political victimization, like one of a girl who always walks where there are no lights after dark," the spokesman.At least one Belarusian opposition leader – the head of the Belarus National Front Ales Mikhalevich – has fled the country after he was put on trial for organizing mass riots on the day of the presidential election in December 2010.
You can share this story on social media: