French police seize Berezovsky's yachts on Russia's behest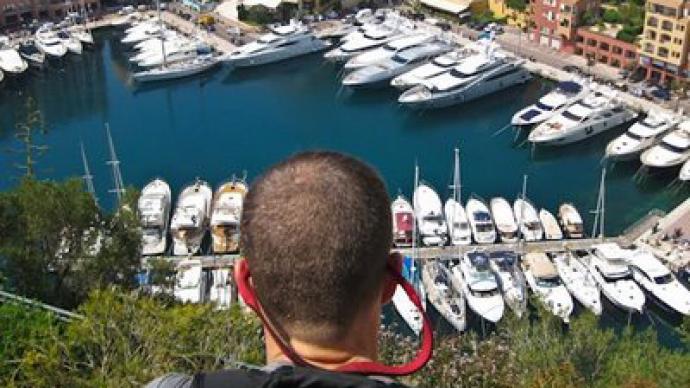 The Russian Prosecutor General's Office has confirmed that two yachts and other valuable possessions belonging to the fugitive Russian tycoon have been seized in southern France.
­"Our French colleagues have managed to seize [Berezovsky's] yachts in the Juan Bay in southern France, not far from Berezovsky's estate on Cape Antibes, which was earlier arrested at the request of the Russian Prosecutor General's Office," Marina Gridneva, spokeswoman for the Prosecutor General's Office told Interfax.  Gridneva added that the yachts, totaling $20 million, had been used to entertain persons from his entourage.French police seized other Berezovsky-owned valuables, including paintings, in the presence of a Russian investigator, the spokeswoman said.The French judiciary made the decision to confiscate Berezovsky's property following an official request issued by the Office of the Prosecutor General in Moscow, Itar-Tass reported.The operation was supervised by an investigator from the city of Grasse located in the department of Alpes-Maritimes. Boris Berezovsky, who has been sentenced to prison in absentia in Russia on charges of embezzlement, fraud and money laundering, has been living in self-imposed exile in the United Kingdom since 2001. Despite arrest warrants being issued to Interpol by Russian and Brazilian authorities, repeated extradition requests from Russia to UK authorities have produced no results.The Kremlin accuses unnamed "opponents living in exile" of organizing a handful of high-profile crimes, including the assassinations of Alexander Litvinenko and journalist Anna Politkovskaya, in an effort to stain the reputation of Russian politicians, including Vladimir Putin, who was president at the time of Berezovsky's departure from Russia. Berezovsky denies the allegations. In an interview with The Guardian newspaper in 2007, Berezovsky went on the record as saying he advocated the "use of force" against the Kremlin. While declining to go into the details of his plans for a "new revolution," he said that he is offering "practical steps…mostly it is financial."According to French media, following the seizure of Berezovsky's property in Altibes, there have been no reports of Berezovsky's presence either to that picturesque locale, or to France in general.
Robert Bridge, RT