Social network activists ask Lukashenko to stop persecution of silent protesters
Published time: 4 Jul, 2011 14:24
Edited time: 4 Jul, 2011 18:56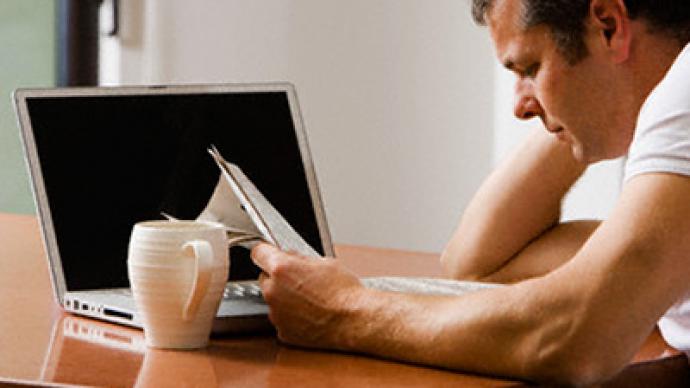 Participants of the Belarusian group "Revolution Through Social Networks" wrote an open letter to President Aleksandr Lukashenko, demanding that he halt police crackdowns on peaceful protests.
­The letter, published Monday on a page of the Russian-hosted Vkontakte social network, outlines the current situation in Belarus, where "people authorized with unclear powers, who failed to produce documents… have beaten peaceful citizens while walking the streets of their own cities over the last several weeks."

The authors have asked Lukashenko who these people are and on whose orders they are acting. However, the questions are mostly rhetorical ones, as they go on to state that officials from Minsk city's police "command" these unknown people. Police officers and people who are believed to be plain-clothes police routinely detain protesters who are merely walking or standing on downtown streets, clapping their hands from time to time.

People have recently been organizing events through social networks on the internet in order to protest against the current economic crisis and political situation in Belarus.

The letter urged Lukashenko "not to give illegal orders" which will not stop the protest actions in any case. "We will not stop, the actions will continue under any circumstances… Now the process of Belarusians' acquiring self-awareness is under way. Soon dozens of thousands of people will not feel intimidated."    

Meanwhile, the Belarusian government has blocked access to the country's two sites on Russia's Vkontakte online social network. Both websites, Revolution Through Social Networks and Strategy of the Future, were used by organizers of the mass protests on July 3, the date when Belarusian's traditionally celebrate their day of independence. As a result of the move, "revolutionaries" have to set up new online groups to continue their strategy of organizing protests via the Internet.

The rallies have already taken place in Brest, Grodno, Gomel, Mogilev and other cities. Police detained more than 600 people in both Minsk and 30 other locations during the protests events which took place on June 22 and June 29.

About 300 people were detained in the capital and other cities on July 3. On Monday, the first trials began for detainees who are facing charges of hooliganism for strolling through the streets and clapping.