No let up in Belarus' crackdown on journalists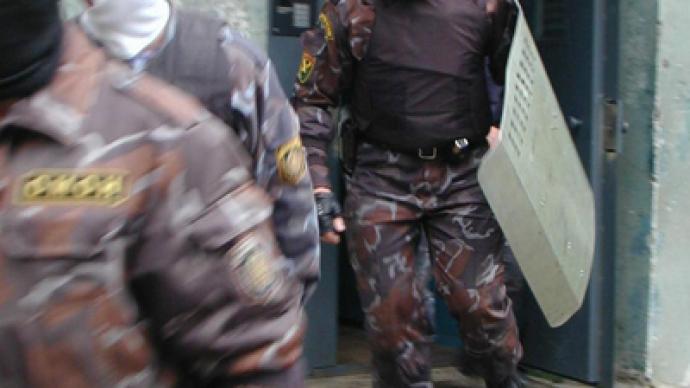 The threat of US and European sanctions against Belarusian officials over a crackdown on local opposition has not eased pressure on the media, as authorities continue to raid the offices and homes of journalists.
And it is not only local media that suffer. A correspondent from the Russian daily Kommersant, Movsun Gadzhiev, has been denied accreditation. The Foreign Ministry named "inaccuracies in publications" as the reason for refusal. "The accreditation committee judged that the journalist's actions violated professional ethics. The claims only refer to the correspondent, and not the Kommersant newspaper as a whole," head of the Belarusian Foreign Ministry's press service, Andrey Savinykh, said. Belarusian security services have intensified their activities after presidential elections on December 19, last year, which brought a landslide victory to the incumbent president Aleksandr Lukashenko. The opposition protested the results, which led to mass rallies in the capital Minsk, suppressed by the authorities. More than 600 people were detained as suspected instigators and participants of the disturbances – former presidential candidates among them. Detentions and arrests continue. Former presidential candidate Ivan Kulikov has been detained for 72 hours after an interrogation by Minsk police. On Monday, security services searched the headquarters of the Belarusian human rights center Vesna, Kommersant reports quoting its head Valentin Stefanovich. He said it has been the second search since December 19."I can't understand what they are looking for. Last time they carried away all equipment and cleaned all the shelves," Stefanovich told Kommersant.
Sanctions against Belarus take effect
The EU denounced the suppression of the post-election riots in Belarus. European MPs have called for a variety of sanctions – from visa to economic restrictions – against Belarusian officials involved in alleged human rights abuses. Poland has been the first to implement sanctions. Warsaw has forbidden President Aleksandr Lukashenko and several officials, entry to the country. According to RIA Novosti, Belarus' Foreign Ministry has not yet received official notification from Poland. Polish authorities say they are convinced more sanctions will follow from other EU members after the January 31 meeting of EU Foreign Ministers.It was reported on Tuesday that Belarus will not invite foreign leaders to Aleksandr Lukashenko's inauguration expected to take place in Minsk on January 21, although the date has not been officially confirmed. "Every country has its own political traditions, including as regards presidential inauguration ceremonies. The way this procedure is organized and who is invited to it is an internal affair of every country," Pavel Legkiy, the head of the Belarusian presidential press service, told Interfax.
You can share this story on social media: