Belarusian opposition candidate offered deal with government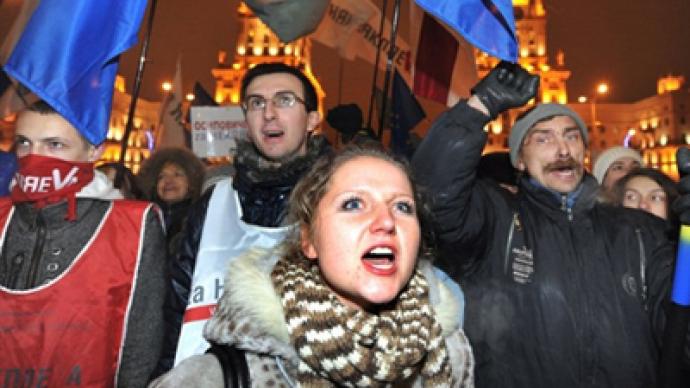 Yaroslav Romanchuk, one of the leaders of the Belarusian opposition, says he had been asked by the authorities to accept a high post in government a week ahead of the presidential election.
Romanchuk, deputy chairman of the opposition United Civil Party, is among ten candidates running for president in the December 19 election. On Monday, he said that the authorities "have offered him a high-ranking position" in the government. According to him, last week he discussed with representatives of the presidential administration the positions of prime minister or deputy prime minister responsible for economic reforms. The United Civil Party always stood for constructive dialogue, the politician said. "So I presented a certain number of conditions to my interlocutors, necessary for the cooperation." One of the conditions is the government hiring a team of reformers, he said. Romanchuk did not name the officials he had spoken with. However, the presidential candidate said that a recent car accident on the Homel-Minsk route allows him to reveal the information. On Sunday, Romanchuk and other passengers escaped severe injuries when they were heading to a meeting with voters. They did not think, however, that the accident was a provocation or an attempt on the candidate.   Earlier the head of the Belarusian presidential administration Vladimir Makey said that some opposition candidates were preparing "an armed provocation" on election day, Regnum news agency said. This statement shows that the "epoch of liberalization" during the election campaign has ended, Romanchuk said.  Head of the United Civil Party Anatoly Lebedko, in his turn, said such offers were made to other presidential candidates as well. Therefore, he is not inclined to "overestimate" the real intentions of the administration's officials.
You can share this story on social media: