Bashkortostan's new president to dismantle "authoritarian regime"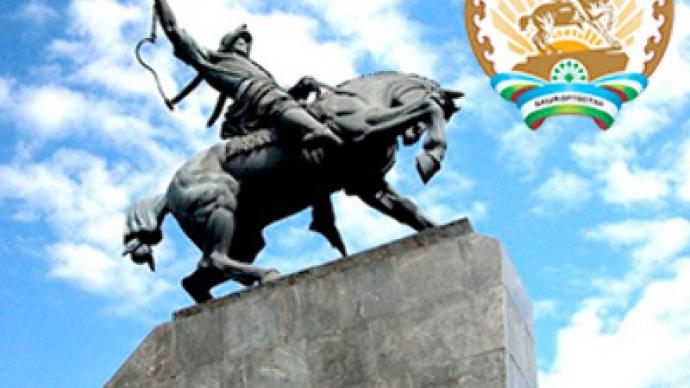 Rustem Khamitov has become the new president of Bashkortostan after the previous head of the republic, Murtaza Rakhimov, resigned on July 15.
President Dmitry Medvedev appointed Khamitov acting president and on July 17 submitted his candidacy for president to the State Assembly – the Kurultay. The deputies gathered at an extraordinary session on July 19 and approved his candidacy by 105 votes. The republic's parliament has a total of 120 deputies.
An inauguration ceremony also took place in Ufa on July 19. Khamitov stressed his main goals will be development of high-tech industries and improvement of mechanisms of public feedback for the authorities.
Bashkortostan's new president was born in 1954 in the Kemerovo Region and studied at the Bauman Moscow State Technical University. He worked at the Ufa Engine-Building Production Association and Ufa Aviation Institute.
Khamitov was Minister of Civil Defense and Emergencies of Bashkortostan and head of the Department for the Prevention and Liquidation of Emergencies' Consequences of the country's Ministry of Emergency Situations.
In 2000 he was appointed the Chief Federal Inspector for Bashkortostan and two years later became a deputy plenipotentiary envoy of the Russian president in the Volga Federal District. He also worked at the Russian Ministry of Taxes and Duties before being appointed the head of the Federal Agency of Water Resources in March 2004. In July 2009, he became a member of the management board of the RusHydro company.
Khamitov was chosen by President Medvedev from among four candidates submitted to him by United Russia, the ruling party that also has a majority in the Bashkortostan's parliament.
Analysts predict smooth changes in the political and social situation in the republic with the arrival of the new leader. Mikhail Vinogradov of the Petersburg Politics Foundation described Khamitov as a compromise figure, who is not considered Rakhimov's protégé, but suits both federal authorities and the regional elite.
The analyst wondered whether "the dismantling of Rakhimov's authoritarian regime" would start in the republic, along with the improvement of the political situation. "Another interesting question is whether the political and economic situation in Bashkiria, which is very closed now for Moscow, will become more transparent for the federal authorities," he told Actualcomment.ru website.
"The Kremlin is interested in the replacement of the ruling elites in regions in the future," said Dmitry Orlov, General Director of the Agency of Political and Economic Communications. First of all leaders who worked for several terms will be replaced, he told the website. The analyst noted that Medvedev wanted the regional leaders' terms of office to be limited.
Rakhimov's resignation reflects the course on the replacement of regional heads and improving the effectiveness of the authorities, agrees Oksana Goncharenko of the Center for Political Conjuncture. "The federal center is interested in having a new political regime in Bashkortostan that is more open and loyal to federal initiatives," she said.
Sergey Borisov, RT
You can share this story on social media: