Bashkiria republic's head steps down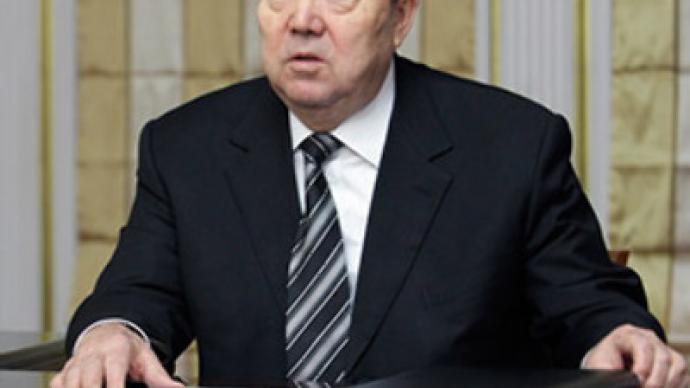 President Dmitry Medvedev has accepted the early resignation of Murtaza Rakhimov as head of Russia's Bashkiria republic, over one year before term comes to an end in October 2011.
At a meeting on Thursday, Medvedev personally thanked Rakhimov for his work as head of the republic.
"Under you governance, Bashkiria has gone a long way. It is now a well-developed republic with high living standards," the president said, adding that Rakhimov headed the region during the difficult times of the 1990s.
President Medvedev also said he has signed a decree to award Murtaza Rakhimov with the Order of Merit for the Motherland.
RT's analysys on the issue read here
Medvedev has appointed Rustem Khamitov as the acting president of Bashkiria. He is a former head of the Federal Water Resources Agency who is now a top manager of Rushydro, owner of most of the hydropower plants in Russia.
Rakhimov was born on February 7, 1934 in the then-Soviet republic of Bashkiria. A trained oil specialist, he first worked at an oil-processing plant in Ufa, the republic's capital. From 1990 to 1993 he headed Bashkiria's Supreme Soviet. In 1993 he was elected its first-ever president and re-elected twice – in 1998 and 2003. In 2006, according to a new law, he was confirmed in office by the president.
Oleg Morozov, Deputy speaker of the State Duma, believes Rakhimov is a "controversial figure" who has had significant influence on Russian politics.
"Murtaza Rakhimov is a big figure because for the last 20 years small figures have had no chance to remain at the head of one of the largest and economically developed regions," Oleg Morozov told RIA-Novosti.
He added that he does not see any connection between Rakhimov's resignation and his criticism of the ruling United Russia party several years ago.
You can share this story on social media: