Russia may ban all foreign adoptions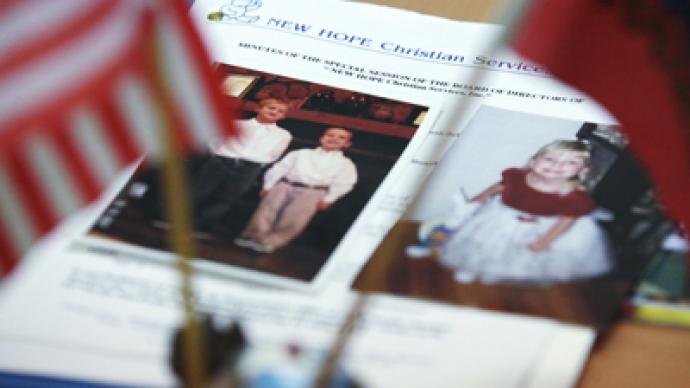 The State Duma has developed a bill totally banning foreign adoptions of Russian children except by nationals of the countries with which Moscow has signed bilateral agreements on child adoption.
So far, Russia has signed such treaties with France, Italy and the USA. However, Moscow had informed Washington of its intention to suspend the bilateral adoption agreement and the document will only remain in force for another year – till January 2014. That comes after Russia imposed a ban on adoption of its kids by US families, also known as the Dima Yakovlev law. Now the Russian lawmakers suggest introducing amendments to the country's Family Code that would prohibit adoptions by all foreigners. The bill will be submitted to the lower house in about three weeks, one of the authors of the initiative, United Russia's MP Evgeny Fyodorov told Itar-Tass news agency. "In fact, [adoptions of Russian orphans by foreign families] is a purchase. None of the civilized countries are involved in slave trade, or sell their children abroad," the Duma deputy pointed out. Fyodorov noted that foreign adoptions are outlawed in the majority of European countries. In fact, that is one of the requirements for accession into the European Union.Russian Children's Rights Ombudsman Pavel Astakhov is an ardent proponent of the initiative. In his view, it is a "disgrace for a country when its children are taken abroad and paid money to boot." The ombudsman is confident that all Russian children should remain in their home country. "We should create conditions here that would be better than those in France, Italy, America, Spain and other countries. We can do so and we must," Astakhov underlined.
You can share this story on social media: