Central Asian drug enforcement center in the works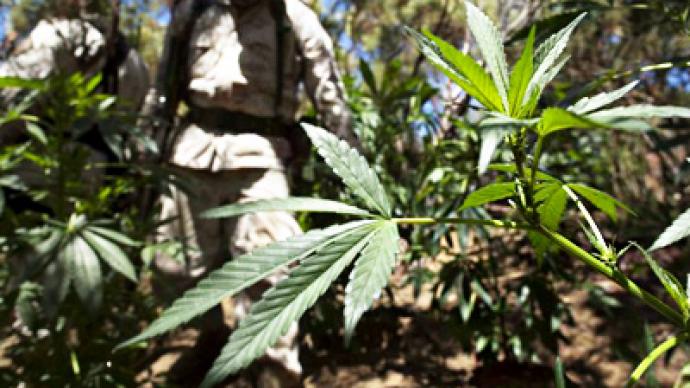 President Medvedev has signed a law ratifying an earlier agreement between Russia and the former Soviet republics in Central Asia on creating an information and coordination anti-drug centre.
Earlier, the document was passed by the Russian lower house, the State Duma, and the upper house – the Federation Council. The agreement between Russia, Azerbaijan, Kazakhstan, Kyrgyzstan, Tajikistan, Turkmenistan, and Uzbekistan was signed in Moscow in September 2009 and is open for other countries to join up. The anti-drug centre will be located in Almaty – the former capital of Kazakhstan – and will be a permanent body helping to organize and take coordinated international measures to combat illegal drug trafficking, Itar-Tass reports. In addition, the agency will gather, store, protect and analyze information on trans-border drug-related crimes. The head of the Federation Council's Defense and Security committee Viktor Ozerov said earlier that the agreement "completely meets Russia's national interests, it will help counter one of the main threats to our national security, that is, illegal drug trafficking in narcotics and controlled substances."The burden of financing the center will be shouldered by the member-states, as well as sponsor countries – including the UK, US, Canada, France and others – as well as international organizations. Narcotics use in Russia has skyrocketed since the beginning of the century with up to 2.5 million Russians among the ranks of drug addicts. Up to 40,000 die each year due to the use of heroin, which enters to Russia through Central Asian states from Afghanistan – the world's largest opium poppy producer.
You can share this story on social media: