Four nations agree to jointly fight Afghanistan drug industry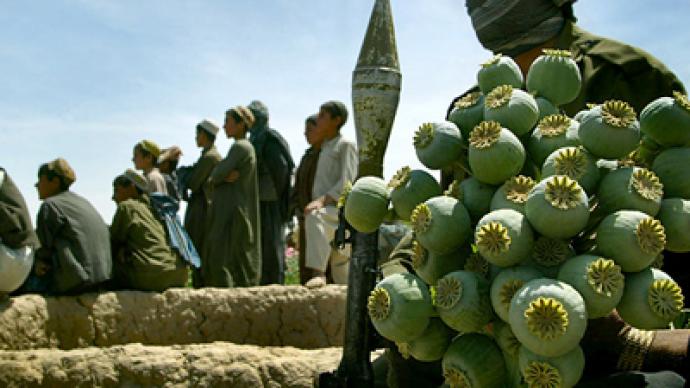 The heads of drug enforcement agencies from Russia, Tajikistan, Pakistan and Afghanistan have gathered to create what they have called a "Quartet" to fight the multinational networks through which heroin is produced and distributed.
The new international body will exchange information and coordinate operations against the multinational drug rings."There is no way Afghanistan can solve this problem on its own," said Viktor Ivanov, the Head of Russia's Anti-Narcotics Committee at a conference in Moscow.Afghanistan produces approximately 90 per cent of the world's heroin, and its crops have increased several times over, in the last two decades. The other three countries are on the heroin trail, through which the drug travels to get to the lucrative Western European and American markets. It is estimated that a fifth of all heroin in the world ends up being used in Russia, and up to 40,000 Russians die as a direct result each year.So far, the War on Drugs has been fought in Afghanistan without success. In a country where violence is ever-present, but the rule of law is almost non-existent, it simply makes more financial sense to grow opium or hashish – the cash crops – than the more traditional subsistence cereals."Afghanistan itself is a hostage of the situation," said Ivanov. The only time production was curbed was during the peak of the Taliban's reign in 2001. But then 9/11 happened, Afghanistan was invaded by coalition forces and production boomed. It has since stabilized, but efforts to reduce it have failed.Conference participants lamented NATO's unwillingness to take a more proactive stance in fighting poppy growing.With over 100,000 troops in Afghanistan, the North Atlantic Treaty Organization nominally controls the country with the help of local forces. "We note that there was no space in NATO strategic documents to address the issue of drugs in Afghanistan," said the official conference resolution.Russia knows that anti-drug measures are likely to be ineffective without NATO backing, and has tussled with the alliance over how to best deal with the problem. In March, the organization rejected a proposal to spray fields to eradicate the poppies, the precursor for heroin production, saying it would not harm the drug lords, but merely impoverish ordinary farmers.
You can share this story on social media: