Russian analysts say Putin's speech before parliament is far from electoral program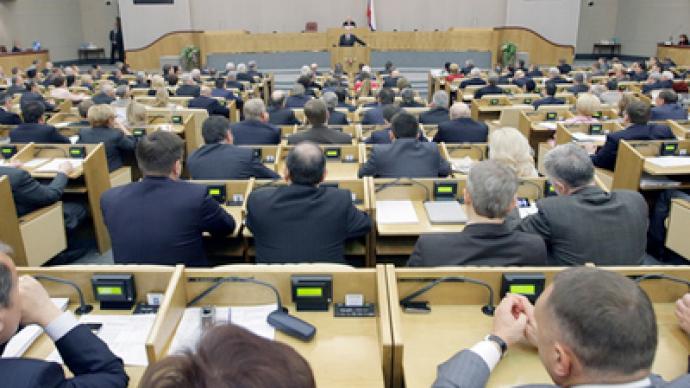 Russian political experts say that Vladimir Putin's report before the State Duma is hardly making any strong promises and cannot be considered as the start of the presidential election campaign.
The president of the Effective Politics Foundation, Gleb Pavlovsky told the Interfax news agency after the end of Prime Minister's speech that as an electoral program, the speech was rather weak. "This program can be used for election purposes, but it looks somehow weak from this point of view. You can win the elections with such program, but only once, as your next elections will be attended by the Chinese," Pavlovsky said.The analyst added that the program was a lot like the liberal platform promoted by Finance Minister Aleksey Kudrin – the model of state capitalism with no place for free entrepreneurship and service for citizens. "This is a concept of amending the existing economy with a few Western elements and it does not provide for a total change of model. It has a large tilt towards the Finance Ministry – distribution of the resources and control," said Pavlovsky.At the same time Pavlovsky noted that as a report the speech was good and well-prepared. "This was a very good speech by a reporting prime minister – all favorable points were stressed and negative points were blurred over and this is normal. You can argue with many estimates and figures and this will happen," he said.Another Russian political scientist, the general director of the Agency for Political and Economic Communications, Dmitry Orlov, also said that Putin's report was not an electoral speech even though it went far beyond the current agenda. "This is proof of the calm power style," Orlov said.Prime Minister Putin delivered his annual report before the Lower House of Parliament on Wednesday. Putin said that Russia had successfully overcome the consequences of the Global Financial Crisis and painted a bright picture of future development stressing the government's future role in the social sphere. He also thanked the parliamentarians for their co-operation.
You can share this story on social media: