Russian ambassador blasts Latvian report as Cold War relic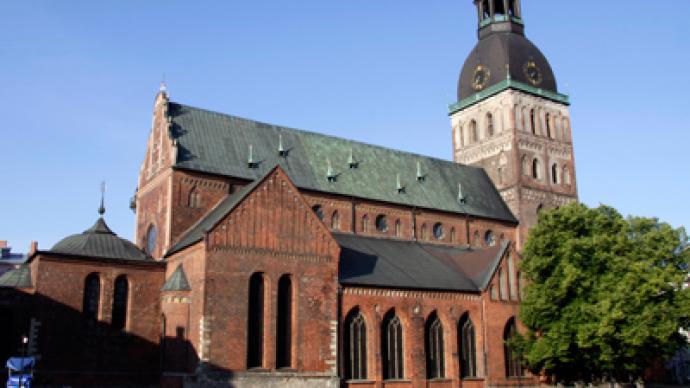 Russia's ambassador to Latvia expressed surprise and anger over a report by the country's Bureau for the Protection of the Constitution accusing Moscow of a deliberate smear campaign.
In an article published in the Latvian capital Riga, Ambassador Aleksandr Veshnyakov writes that the report made him feel that the Cold War had returned. As he explained, it first lists several hidden objectives Russia is allegedly pursuing in order to hurt Latvia, then goes on to name its main tools: the mass media, news agencies, NGOs and even ethnic Russians.The diplomat writes that Moscow does not have any secret agenda or hidden objectives in Latvia. There are no problems in Russian-Latvian relations of which Riga is not aware, and which have not been discussed with Latvia in all possible formats, he stresses. The report claims that the Russian plan is to portray Latvia as a failed country, whose main mistake was to leave the Soviet Union.The Russian ambassador argues that his country pursues a completely different goal – closer ties with the European Union and cooperation with NATO, and that this alone suggests a respectful approach to Latvia, which would influence opinions in Brussels.The diplomat concludes that the real damage to Latvia's reputation was caused not by secret Russian activities, but by the country's own authorities and population. Veshnyakov states that Russia is not to blame for the fact that Latvia has 300 thousand residents with shameful "non-citizen" status; neither is it responsible for the "language reservation" in Latvia, where Russian-speaking Latvians cannot even read the leaflet for medication in their own language. The ambassador also criticized Latvia's approach to WWII history and reprisals against Russian historians researching Latvia's collaboration with Nazi Germany, but again stressed that this was not a secret affair, and that the actions taken were all down to the Latvian side.
You can share this story on social media: