Police to probe politician for using own songs to bribe voters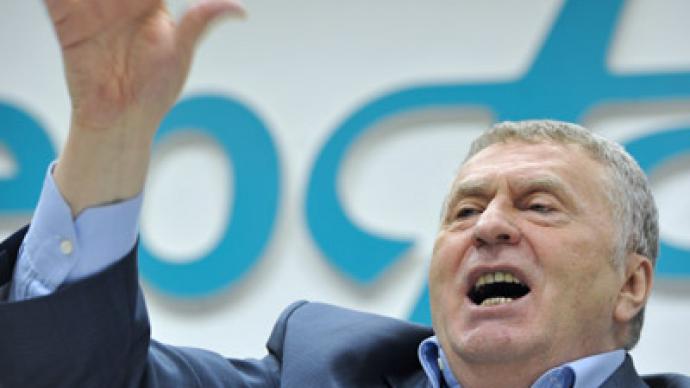 An elections commission in Russia's republic of Udmurtiya announced that an offer by the Liberal Democratic Party to send voters CDs of songs performed by the party's leader is attempted bribery.
Before the regional elections in Udmurtiya, the Liberal Democratic Party said it would respond to written requests by offering voters various souvenirs like t-shirts, baseball caps, deodorant and a CD with a collection of songs performed by Vladimir Zhirinovsky, the party's founder and all-time leader.Zhirinovsky is not a professional singer, and many describe his singing skills as questionable. Nevertheless, the charismatic politician has attracted a wide audience, and has often performed at conventions, election campaigns and various celebrations. His repertoire includes Russian folk songs, prison ballads and Soviet-era songs about war and patriotism.Electoral officials in Udmurtiya declared that the offer qualified as an attempted bribery of voters, but said they will not levy any sanctions against the party. They forwarded evidence on the case to the police for further investigation, and encouraged other parties in the election to sue the Liberal Democratic Party. The elections are scheduled to be held on October 14, which recent changes in Russian law deemed to be the first day for universal elections. Four parliamentary parties – United Russia, Fair Russia, the Communist Party of the Russian Federation and the Liberal Democratic Party – are vying for seats in the regional parliament, as well as the liberal Yabloko party and the moderate-nationalist Patriots of Russia. Several other parties registered under new, less strict regulations will also debut in the elections: The Greens-People's Party alliance, the Communists of Russia, the Russian Ecological Party, the Democratic Party of Russia and the Cities of Russia Party.
You can share this story on social media: