Communists accuse government of undeclared economic war on Belarus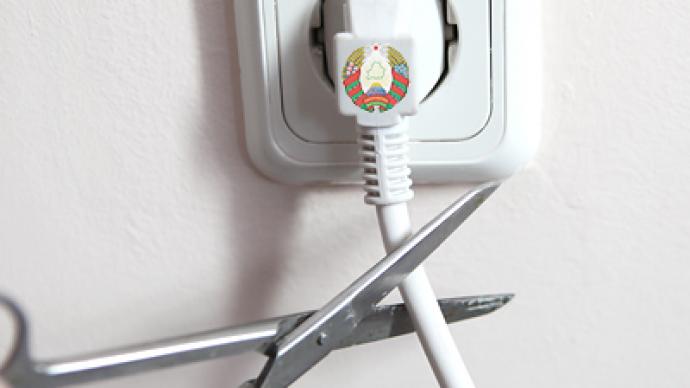 A Communist MP has demanded to "cease an undeclared war" against Belarus after state-owned company Inter RAO announced it will stop electricity supplies to Belarus because of an unpaid debt.
­Minsk owes Russia 1.5 billion rubles (about 54 million dollars) for energy consumed in April and May. Belarus was supposed to make due payments by 8.30 am Moscow time on June 28.Deputy Anatoly Loktev, from the Communist faction in the lower house, said that the decision "comes in line with the policies of those countries which are blackmailing Belarus both economically and politically."He pointed out that cooperation with Russia resulted in unprecedented political and economic pressure on Minsk from Europe and the United States and sanctions against a number of Belarusian enterprises. The EU put a travel ban on 188 Belarus officials on January 31, and other were later added to the list. The sanctions were levied after the government cracked down on mass protests last December following the disputed presidential election. Brussels and Washington also drafted a list of Belarusian companies banned from operating in Europe and America. Last week, the EU included other enterprises on the black list, adding more fuel to the already fiery relations with Belarus. The situation is worsened by the fact that the country is currently struggling with a serious financial crisis after the government devalued the national currency and made attempts to close their market to foreign imports.For its part, the ruling United Russia party sees no political motivation in the decision to suspend energy deliveries to Belarus. As head of the State Duma Energy Committee, United Russia deputy Yury Lipatov noted that Inter RAO is a commercial structure and demands to see debts paid are only justified. Last Thursday, Belarusian Prime Minister Mikhail Myasnikovich, while on a visit to St. Petersburg, stated that his country was ready to redeem the debt by June 28. He also assured that Moscow "has no reason to worry that Belarus won't be able to pay what is due." And just on Monday, during a meeting with Lithuanian businessmen, he said that the currency market has stabilized and that inflation has almost been curbed.On Tuesday, Interfax reported that Belarusian energy operator, Belenergo, requested a loan from one of the local banks. The latter, in turn, demanded guarantees from the National Bank. According to the unofficial sources in the agency, the National Bank refused to secure the bailout.