Abramovich to run for Chukotka legislative body again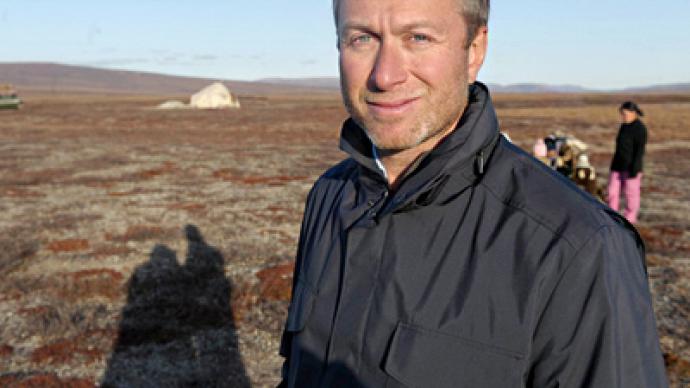 Billionaire and Chelsea FC owner Roman Abramovich has submitted documents to the local electoral commission as a candidate for the legislative assembly of Russia's most northeasterly region.
Abramovich, the former governor of the region, now chairs the Chukotka Autonomous District's legislative body, the Duma. Deputy Andrey Gorodilov, who was Abramovich's first deputy during his governorship, will also run for a deputy seat again, the regional electoral commission said on Thursday.Both men will run in the second Western three-seat constituency. People living in the Bilibinsky municipal district had sent "numerous requests" asking both Abramovich and Gorodilov to continue their work in the region, Itar-Tass reported.The elections will be held on March 13, 2011. Half of the Duma's 12 members will represent parties to be elected by the proportional system. The other deputies will be chosen in two three-seat constituencies – the Eastern and Western. Abramovich was elected to the current Duma in October 2008. He represented the impoverished Chukotka Region, with a population of less than 60,000, in Russia's State Duma in 1999, and became the district's governor in 2000. People living in the harsh local climatic conditions have appreciated the billionaire's efforts to develop the region and his charity projects. He was reported to have spent millions of dollars of his own money on the district to improve people's living standards. When his term of office expired in 2005, Abramovich did not intend to run for governor again, as he wanted to spend more time outside the region. However, after gubernatorial elections were abolished, then-President Vladimir Putin appointed him to the post. In July 2008, President Dmitry Medvedev accepted Abramovich's request to resign as governor. The billionaire, however, continued his charitable projects and was elected the chairman of the legislative body. As the electoral commission of the northern Russian district begins to examine Abramovich's documents, the British media are writing that the billionaire has started his "early Christmas holidays" with his family in the Caribbean's beach on St. Barts Island.