Zelensky's 'cannon fodder': The strange lives and pointless deaths of foreign mercenaries fighting in Ukraine
"My mates have died, and are dying. I've seen things out here that, from a military perspective, are beyond unacceptable," says one Australian fighter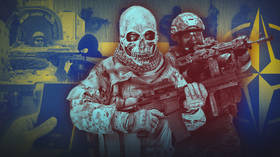 From the start of Russia's military operation in Ukraine, thousands of foreign mercenaries have joined Ukraine's Armed Forces. They came to Ukraine from all over the world, but mostly from Poland, the US, and Canada. Recently, however, it seems that their interest in fighting for Kiev has significantly faded. This is evident both from estimates provided by the Russian Ministry of Defense and from foreign media reports.
Mercenaries are losing interest
Since February 24, 2022, a projected 11,675 foreign mercenaries from 84 countries have joined the Armed Forces of Ukraine (AFU). This was stated by the Russian Ministry of Defense on July 10.
The largest numbers of mercenaries apparently came from Poland (over 2,600), the US and Canada (over 900 from each), Georgia (over 800), Great Britain and Romania (over 700 each), Croatia (over 300), as well as from France and the part of Syria controlled by Türkiye (over 200 each).
According to Moscow, the peak influx of foreign mercenaries was from March to April of last year, but after the first casualties, the growth rate suddenly decreased.
The number of foreign mercenaries in Ukraine appears to be rapidly declining. Russia's Ministry of Defense believes that only around 2,000 remain today. It has also claimed that about 5,000 foreign volunteers fled Ukraine after seeing how the authorities treated them.
During interrogations, captured Ukrainian servicemen have reportedly said the commanders of front-line AFU units are not held accountable for losses among mercenaries.
"The Ukrainian command throws units with foreign mercenaries into so-called 'meat-grinder assaults' on Russian positions. Wounded mercenaries are the last to be evacuated, only after all Ukrainian servicemen are removed [from the battlefield]," said the Russian Ministry of Defense.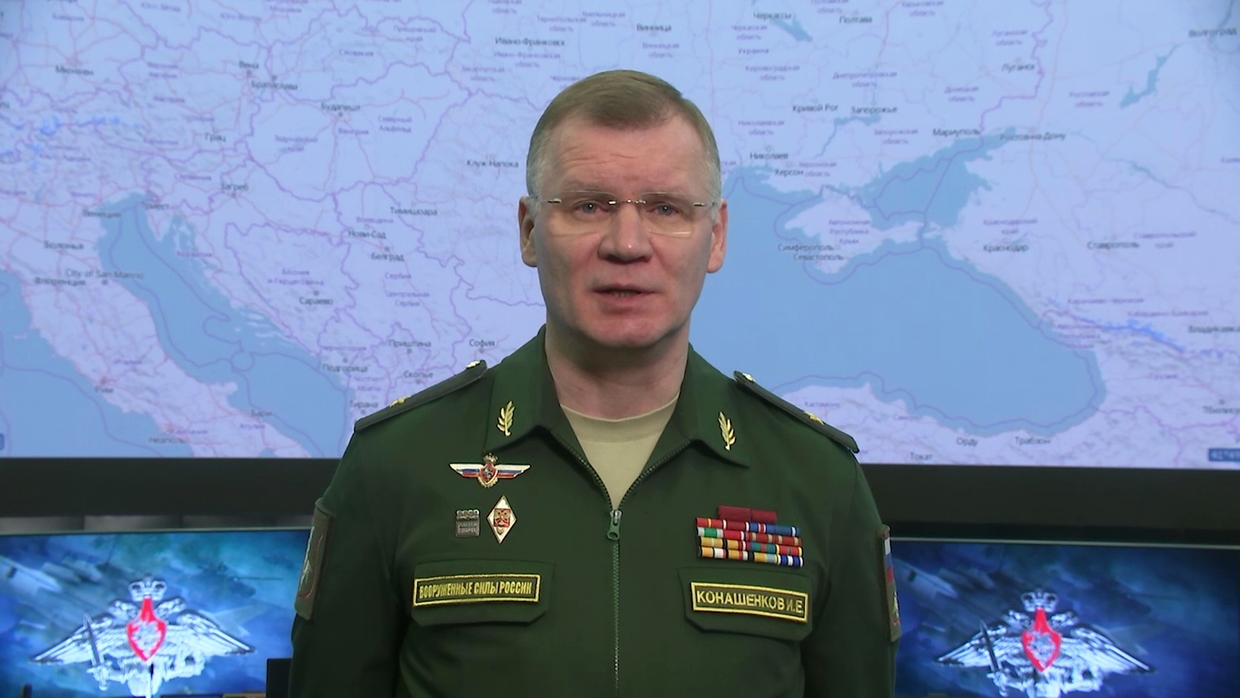 Shortly after the start of Russia's offensive, President Vladimir Zelensky announced the formation of the International Legion of Territorial Defense in order to attract foreign volunteers to Ukraine. Ukraine's Ministry of Defense claimed that over 20,000 people wanted to join.
In March of this year, however, the New York Times called the data exaggerated.
"Ukrainian officials initially boasted of 20,000 potential Legion volunteers, but far fewer actually enlisted. Currently, there are around 1,500 members in the organization," the article said.
Citing internal documents, the newspaper noted that the Legion was experiencing problems and that recruitment had "stagnated." As the Washington-based Counter Extremism Project claimed in March, the Legion and other groups tied to it "continue to feature individuals widely seen as unfit to perform their duties."
New recruitment regions
Moscow now claims that, due to problems with mobilization in Ukraine and considerable losses, Kiev has begun actively recruiting fighters from Asia, Latin America, and the Middle East – particularly, from Argentina, Brazil, Afghanistan, Iraq, and "US-controlled areas of Syria." Meanwhile, in Poland, the UK, and other European countries, interest in fighting for Ukraine is falling.
The New York Times article backs up the Russian Defense Ministry's information regarding the countries which are actively trying to recruit mercenaries to join the fight in Ukraine. It wrote about Ryan Routh, a former construction worker from North Carolina who spent several months in Ukraine last year and is now seeking recruits among Afghan soldiers who fled the Taliban. He plans to move them to Ukraine from Pakistan and Iran – in some cases, illegally. Nevertheless, dozens of people have apparently expressed an interest.
"We can probably purchase some passports through Pakistan, since it's such a corrupt country," Routh said in an interview from Washington.
It is unknown whether Routh's plan worked out. But one former Afghan soldier said that he had been contacted and was interested in fighting if it would allow him to leave Iran, where he has been living illegally.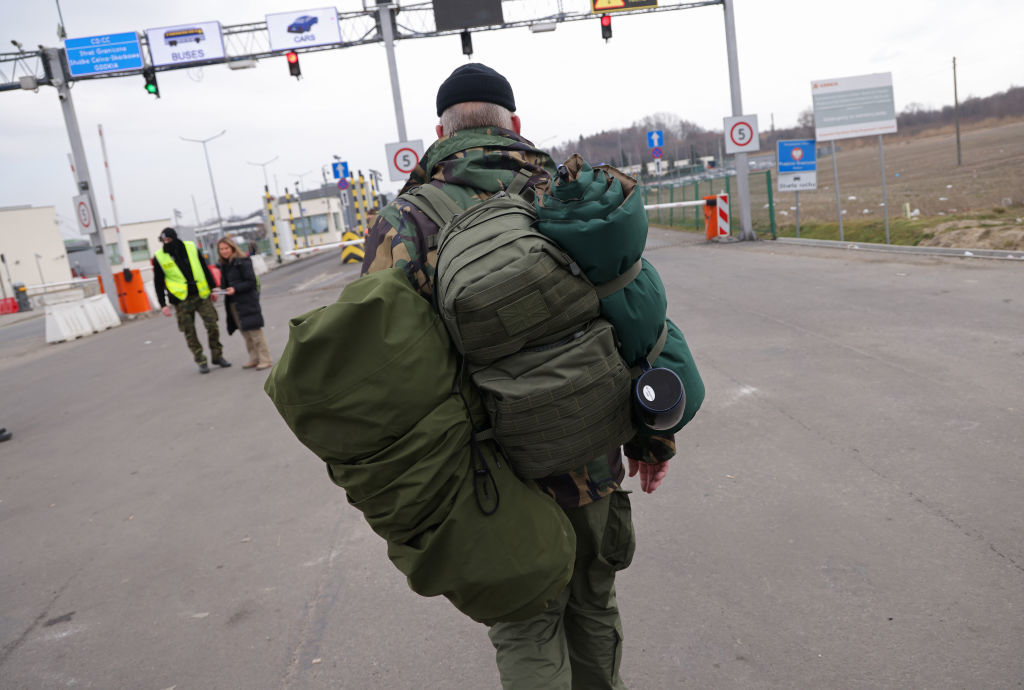 More expenses than earnings
According to the German RTL television channel, foreigners who join the International Legion sign a contract with the Ukrainian army and receive a salary of about €500 ($550) per month – or €3,000 if they serve on the front line.
The channel claims that most French citizens who join the AFU buy their own equipment, since the Ukrainian army cannot provide all of them with gear. One mercenary, who has been in Ukraine since the beginning of the conflict and wished to remain anonymous, said that he spent almost €50,000. For example, an assault rifle costs €4,000, but some people go so far as to buy cars to go to the front. Some spend their personal savings, while others announce online fundraising campaigns, RTL reports.
Media reports, at the beginning of the conflict, claimed that about 800 French citizens were interested in becoming volunteer fighters, but in reality only about half of them joined the Ukrainian army. Some soldiers stayed in the conflict zone for several days and returned to France – these were nicknamed "TikTok fighters." Others "left and returned from time to time." According to RTL, 100 Frenchmen are currently fighting in Ukraine.
Ten minutes to evaluate candidates
Not everyone who wishes to join the Legion is eligible. According to RTL, the Armed Forces of Ukraine have specific requirements – they want people with prior combat experience or military training, who are familiar with handling weapons.
Some candidates even forged details of their biographies to serve in the Legion – which was revealed by several former Legion members to the New York Times. According to them, some people claimed they participated in combat operations and fought for the United States, and some said they had experience in special forces, although this was not true. The Ukrainian side, however, spent no more than ten minutes on evaluating each candidate.
As a result of such poor evaluation, a Polish citizen who was previously convicted in Ukraine for violating weapon handling rules held a senior position in the Legion for a long time. As soldiers told the Kyiv Independent, during his service in the Legion he stole ammunition, attempted to harass women, and threatened soldiers.
The simple procedure required to join the Legion is also what brought US citizen John McIntyre to Ukraine. He says that joining the Legion was as easy as "walking through the door." Although he brought documents and certificates of military service to the Ukrainian Embassy in the US, only his passport was checked. All he had to do was sign the contract.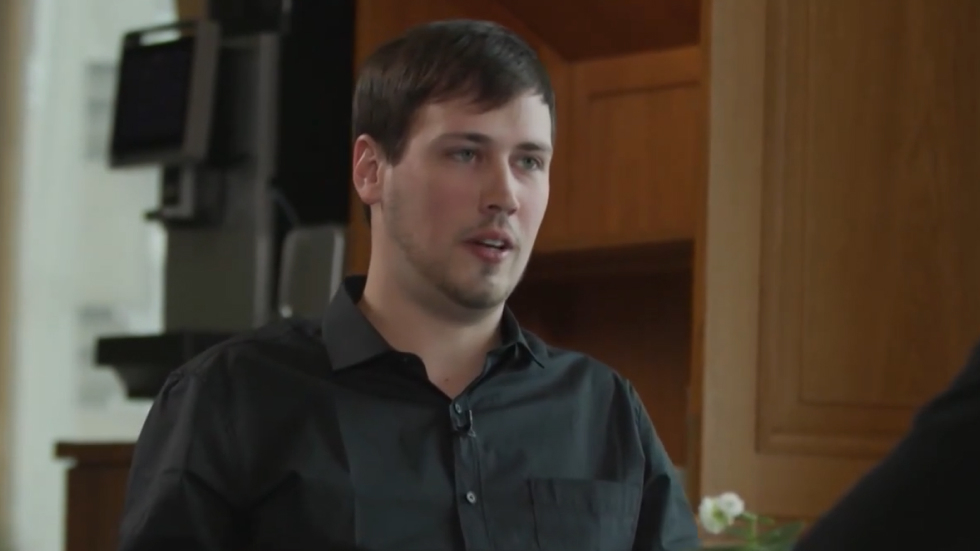 According to John, he wanted to join the Ukrainian army not because he supported Ukraine but actually because he wanted to support the other side.
"At first I wanted to come and fight on the side of Russia, but I thought, 'Damn, I'm all alone. I can just suffer from an explosion and die.' Then I decided that if I visited the other side, I would be able to get more information and help the Russian army more. I talked about it with my friends. They said, 'No, it's suicide. Don't do it. You'll never succeed.' But here I am, sitting in your studio and talking to you," he said in an interview with Komsomolskaya Pravda Radio.
According to McIntyre, before the Foreign Legion base in Yavorov was attacked, there were 1,000 mercenaries stationed there. After that, the number dropped to 600. A month later, after the first battle and the subsequent breakup of one of the Legion's platoons because of disagreements with the commander, 300 fighters remained. A week later, this number decreased even further, to just 150 people.
"Those people aren't dead — they are runaways. Americans, Canadians, and other guys with experience in NATO armies, with excellent equipment – after seeing some Russian bombs, they just ran back home," McIntyre said.
He also spoke about Ukrainian war crimes, which he witnessed – particularly, how Russian prisoners were executed, how the Ukrainian military disguised themselves as civilians and entered settlements, how they transported weapons in ambulances and hid in the basement of a school while civilians remained on the upper floors.
"There are dead people everywhere"
The situation at the front horrified a 28-year-old mercenary from Ireland Rhys Byrne, who called the Ukrainian counteroffensive "chaos" in an interview with Sky News.
On 'zero line' it's horror. It's horror. There is just a genocide. It's slaughter. There are dead people everywhere. Russians dead. Ukrainian people dead…. the biggest problem we get when we're going into trenches is stepping over all the dead bodies that are already there from the last people [who] went in — that kind of stuff really haunts you," he said.
For Byrne, the "last straw" was an encounter with a Russian tank and Russian troops, as a result of which he almost got killed. According to Byrne, their unit's task was to enter the Russian trenches, clear them, and hold the position until auxiliary units arrived. But what happened was that their unit of 40 people, including Ukrainians, Americans, and Britons, did not have air cover and several Ukrainian tanks even left their positions during the battle.
At one point, they saw another tank and decided that it was one of their own, since it can be difficult to distinguish between Ukrainian and Russian equipment. But the tank fired right at them. Those who survived hid in the forest.
Eventually, they were saved by a Ukrainian pickup truck, but for some time the fighters thought they would die, since the Russian tank continued to pursue them.
"Now we have the tank literally coming out, starting to chase us. And that's terrifying when you see a big T-72 coming for you and you're in a Humvee pick-up. Yeah, it's like a hot knife through butter. You're finished. So, again, all of us are screaming, drive the Humvee, drive the Humvee. I was going mental," he said.
"The worst day in Afghanistan and Iraq is a great day in Ukraine"
David Bramlette was on his way to earning a master's degree in international affairs from Johns Hopkins University when Russia's offensive in Ukraine started. As he said in an interview with The Daily Beast, just a few days before the offensive, he had been discussing the likelihood of an armed conflict and considered it implausible.
But when the fighting began, David, who had previously served in Iraq and Afghanistan, felt obliged to take part in the conflict.
Former Marine Troy Offenbecker also decided to go fight in Ukraine. He told The Daily Beast that he made the decision after hearing about "Russian atrocities against Ukrainians."
"This is my third war I've fought in, and this is by far the worst one. You're getting f***ing smashed with artillery, tanks. Last week I had a plane drop a bomb next to us, like 300 meters away. It's horrifying sh**," he said.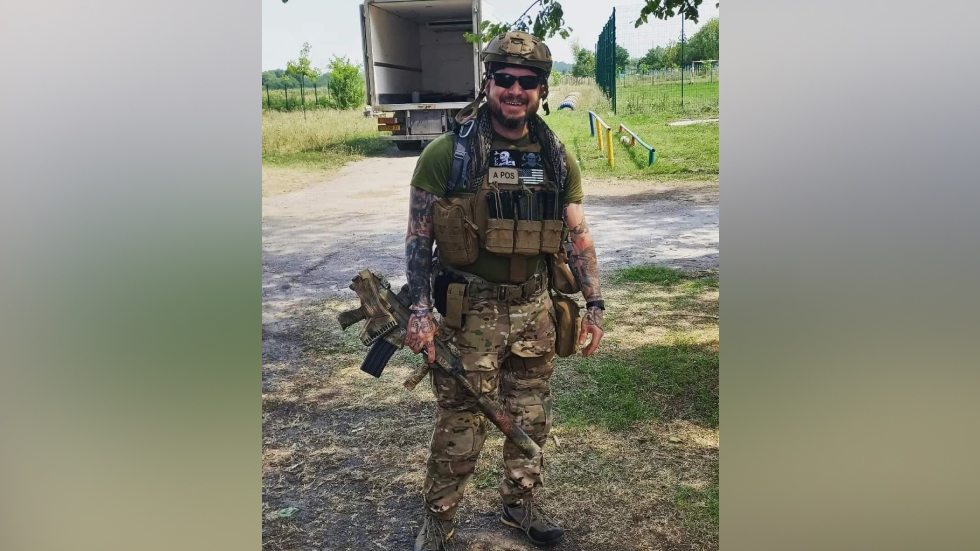 He says that when he got to Ukraine, some of his army friends wrote and asked him how to join the Legion. But he ignored their messages for months.
To be honest it was pretty bad so I didn't want to bring anyone else into it," he said.
Bramlette agreed and said that the combat missions in Ukraine were exhausting. "The worst day in Afghanistan and Iraq is a great day in Ukraine," the fighter said.
Offenbecker remains in the war zone, he is driven by moral considerations. "I look at these children, and I have my own child and niece and nephews. If that were a circumstance for them, I would hope people from all over the world would come and try to help keep them safe and protected as well. That's what keeps me here," he said.
Bramlette, however, decided otherwise. He said that with the onset of winter, he decided to send members of his small unit back home to get some rest. By that time, it became increasingly difficult to stay out of sight of the Russian troops since the foliage was gone and there was nowhere to hide. In addition, the unit's vehicles were constantly breaking down and they were running out of money. They feared that without a change of battle tactics, they would fail. "I was just afraid we would go out and do what we normally do and we'd all basically die," he said.
Bramlette never returned to the front. Reassessing the situation during his winter vacation, he came to the conclusion that he was not ready to go back and continue fighting.
Not everyone, however, is lucky enough to leave the war zone. An Australian who fought against Russia on the side of the AFU told ABC radio that foreign soldiers were threatened with imprisonment for trying to leave. Fearing for his own life, he introduced himself as "Bush" (a fictitious military call sign) and said that the incompetence of Ukrainian army commanders endangers the lives of foreign mercenaries.
"My mates have died, and are dying. I've seen things out here that, from a military perspective, are beyond unacceptable and are unfortunately hurting Ukraine," he said. When asked whether he feared for his safety, he said: "Absolutely, 100 per cent."
You can share this story on social media: