Europe's black hole: How much of the more than $185 billion given by the West to Ukraine has been stolen?
The fate of huge amounts of aid sent to the country is uncertain amid endemic corruption and a lack of accountability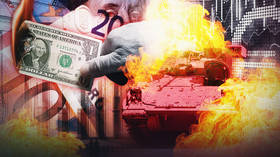 As a result of last week's NATO summit in Vilnius, the US-led military bloc promised Ukraine fresh tranches of financial and military aid. This was despite the fact that by the beginning of the summer, Kiev had already received a total of €165 billion ($185.6 billion) from Western countries. Meanwhile, as the spending increases, the number of US and EU citizens who are willing to sacrifice their own comfort for the sake of Kiev appears to be steadily decreasing.
One of the reasons for this is corruption in Ukraine, which – despite some lofty promises – seems to be as bad now as it was before the Western-backed 2014 'Maidan' coup. If not worse.
Moral compensation
The NATO summit, despite Ukraine's hopes, did not bring it a long-awaited timeframe for membership. Instead, Western leaders announced new military aid packages for Kiev.
According to the French newspaper Le Monde, French President Emmanuel Macron promised to give Ukraine a "substantial number" of SCALP missiles that can hit targets at a distance of 250 kilometers. According to France24, each costs €850,000.
Berlin announced a package amounting to €700 million. Germany plans to supply Ukraine with launchers for the Patriot missile defense system, Marder-type infantry fighting vehicles, UAVs, Leopard 1 A5 tanks, and artillery shells. However, for Berlin, this is not even close to a record gift value. On May 21, the German Foreign Ministry announced the transfer of military aid to Ukraine worth €2.7 billion.
On July 7, US Under Secretary of Defense for Policy Colin Kahl spoke about a new package of aid from the US which includes cluster munitions – which are banned in 120 countries. The cost was $800 million.
This is the 42nd delivery of aid that Ukraine has received from the US in the past year and a half. Since the beginning of Russia's offensive, the US Congress has approved military and economic assistance to Ukraine amounting to over $70 billion – and that's only counting direct expenses.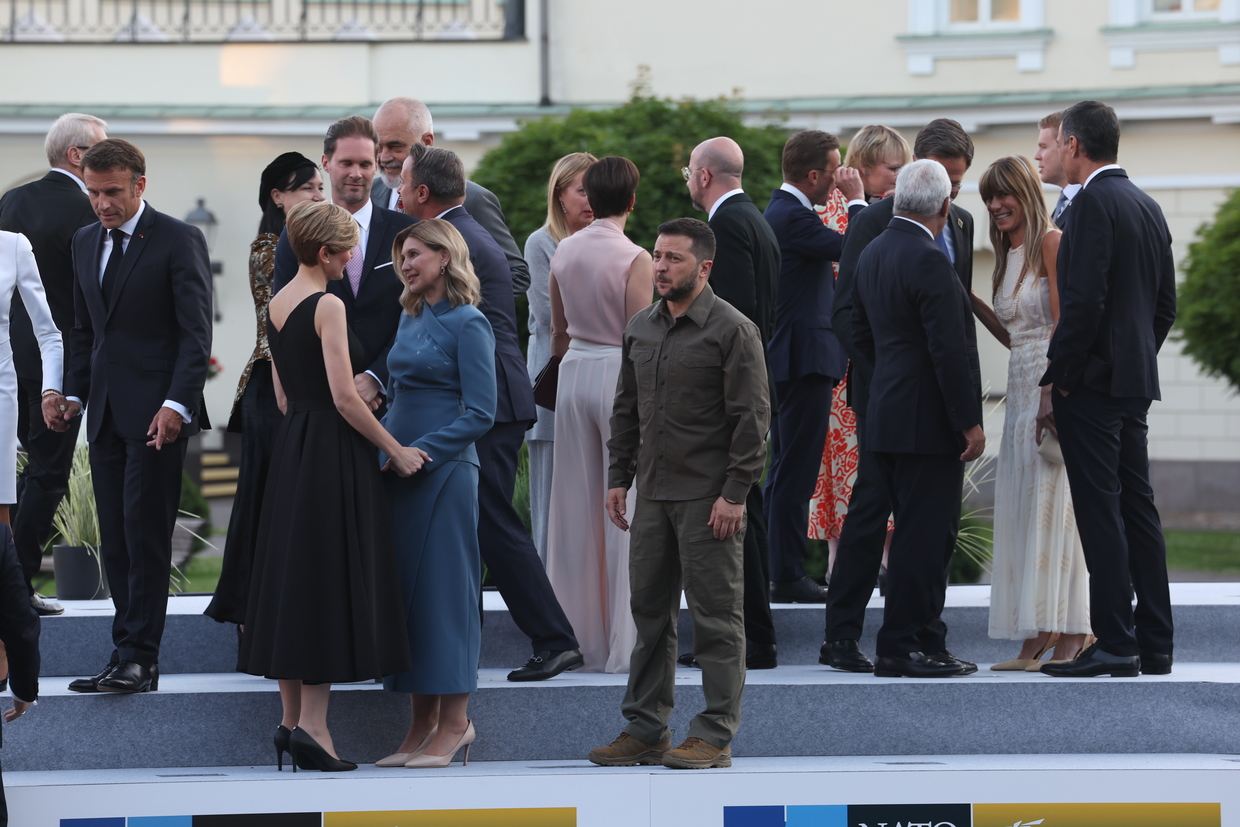 According to July data from the Kiel Institute (which tracks the volume of aid allocated to Ukraine), total direct subvention provided by the US and its allies in the period from February 24, 2022 to May 31, 2023 topped €165 billion.
The rate at which new tranches are allocated increases every month. For example, at the end of April, the total amount of aid was €15 billion less than it is now – according to NATO Secretary General Jens Stoltenberg, it was then €150 billion.
White elephant
The growing assistance to Ukraine naturally brings up many questions in Western society. In the US, for example, the 'bipartisan consensus' formed in March 2022 lasted only until November of the same year. By that point, about a third of Republicans had reconsidered their views and decided that it was not appropriate to support Kiev economically and continue supplying weapons there.
According to the latest data from the Bruegel think tank, from October 2022 to April 2023, support for Ukraine among US citizens dropped even more. Only 60% of Americans who back Democrats and 34% of those who favor Republicans are willing to tolerate inflation for the sake of providing further assistance to Kiev. Last fall, these figures were 74% and 44%, respectively.
Bruegel analysts believe that the volume of US aid to Ukraine will begin to decline during the upcoming election season, since President Joe Biden will need to fight for every vote.
Following the results of the 2024 election, things may get even worse for Kiev. In the absence of progress on the battlefield, public figures in the US may start calling for a peaceful settlement of the conflict, even on unfavorable terms for Ukraine. In the upcoming election, this may benefit candidates less inclined to support Kiev 'for as long as it takes'.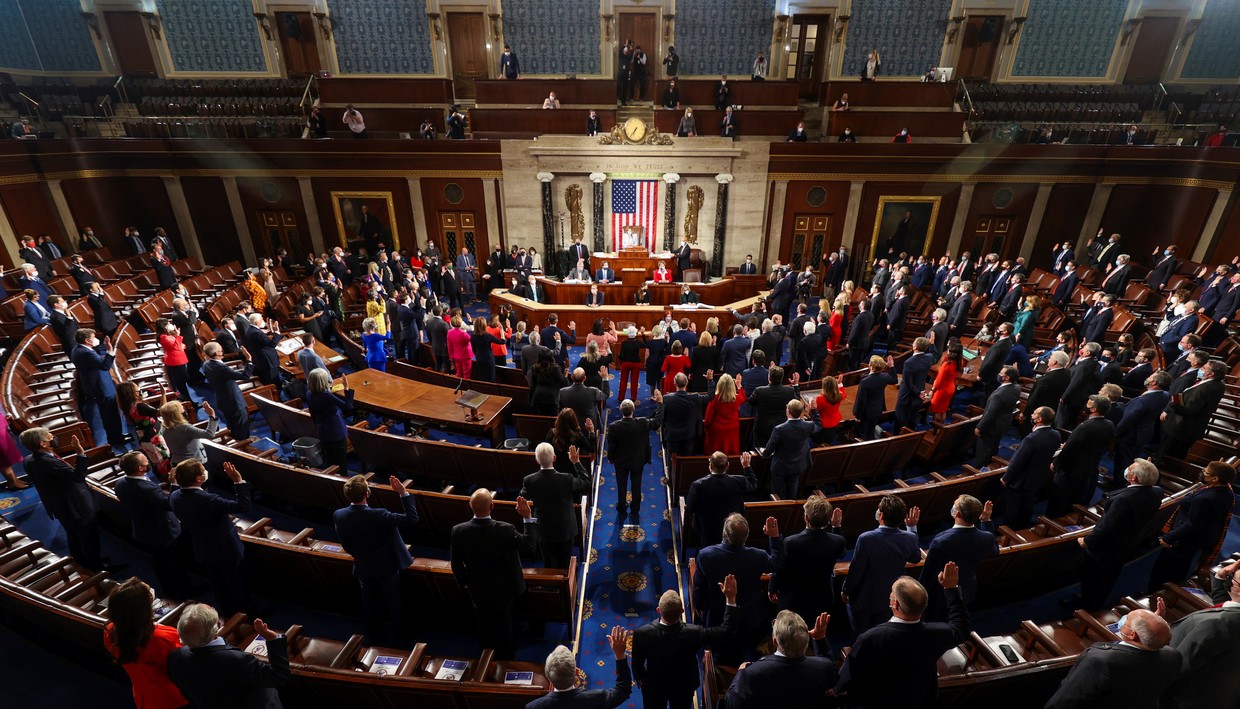 European doubts
Judging by official comments, in the EU, the situation seems even more complicated. Until recently, the adoption of each new aid package was accompanied by long negotiations and stubborn resistance from some EU member states. For example, Czech Finance Minister Zbynek Stanjura said in December of last year that the bloc could not fully agree on a new package of 2023 macro-financial credit assistance for Ukraine.
More recently, the situation also got tense when Polish Prime Minister Mateusz Morawiecki called on the EU to provide maximum possible assistance to Ukraine and blamed the leadership of Germany and France for their unwillingness to help.
"Paris and Berlin have not demonstrated 'serious international moves' of support," Morawiecki said.
Just like in the US, the number of people in the EU who are willing to sacrifice their comforts for the sake of Ukraine is decreasing.
"The fact remains that time is not on our side. The longer this conflict lasts, the harder it is to find money. This is indisputable," senior researcher at the Bruegel analytical center Maria Demertzis said in a recent report.
It shows that as the conflict in Ukraine continues, the direct economic costs for Western Europe keep growing. As a result of the unprecedentedly high and prolonged inflation caused by the war, households throughout the EU have come under pressure and this may undermine public support for Ukraine.
Bruegel compares statistics in Italy, Germany, and France in March 2022 and February 2023. In Italy, approval for sanctions on Russia decreased from 80% to 65% over the past year, and the approval of military aid to Ukraine decreased from 57% to 49%. In Germany, 62% of respondents approve of the sanctions, compared to last year's 80%, and in France, 67% do so instead of 72%. The number of Germans who support supplying weapons to Ukraine is now 52% compared to last year's 66%, and among the French, that number is 54% compared to 65%.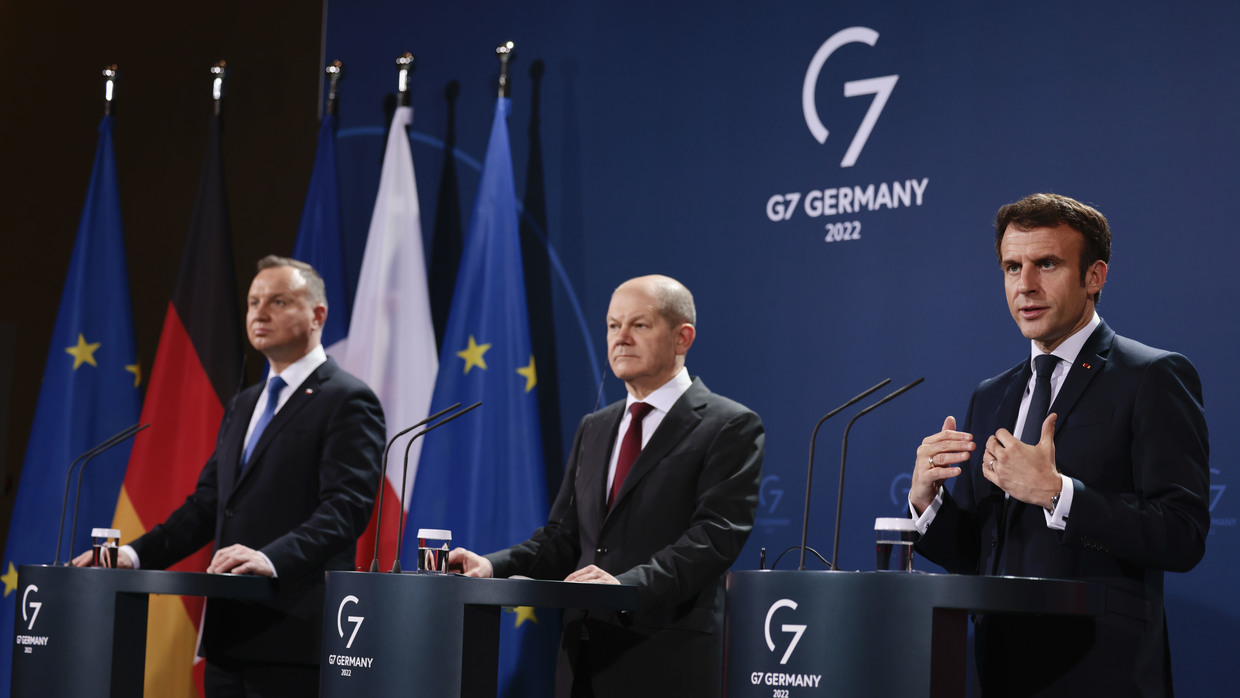 Shadowboxing
The unfavorable situation for Kiev is aggravated by Ukraine's 'traditional' problem, corruption.
An non-governmental organization, the pro-NATO German Marshall Fund of the United States (declared an 'undesirable organization' in Russia), released a report ahead of the conference on the restoration of post-war Ukraine, which took place in June. The report stated, "Countering corruption [in Ukraine] is as strategically vital today as the policy of containing communism was in the Cold War."
The report also noted that Ukraine is waging a "two-front war against Russia and against corruption" and striving for the establishment of the rule of law. According to the authors of the report, "Ukrainian oligarchs are biding their time until after the war to reassert their influence."
Similar words were spoken by a senior official in the office of the US Defense Department Inspector General in an interview with Defense One. His informants in Ukraine admit that they are "fighting a two-front battle."
"They are fighting the Russians and they are fighting internal corruption. And fighting on one front means pulling resources from the other," he said.
He believes that the risk of corruption exists not only within state borders but that fraud can also occur when concluding contracts in the US. Furthermore, the theft of weapons or other aid may happen as it travels to the war zone through Europe.
Another official involved in criminal investigations at the Pentagon also told Defense One that his department is "concerned about the potential diversion or legal export, or theft for that matter, of the goods."
Many American businesses do not trust the Ukrainian authorities either and believe that aid is being stolen. According to US Secretary of Commerce Gina Raimondo, private businesses doubt that the funds allocated to Ukraine for reconstruction will be safe from corruption.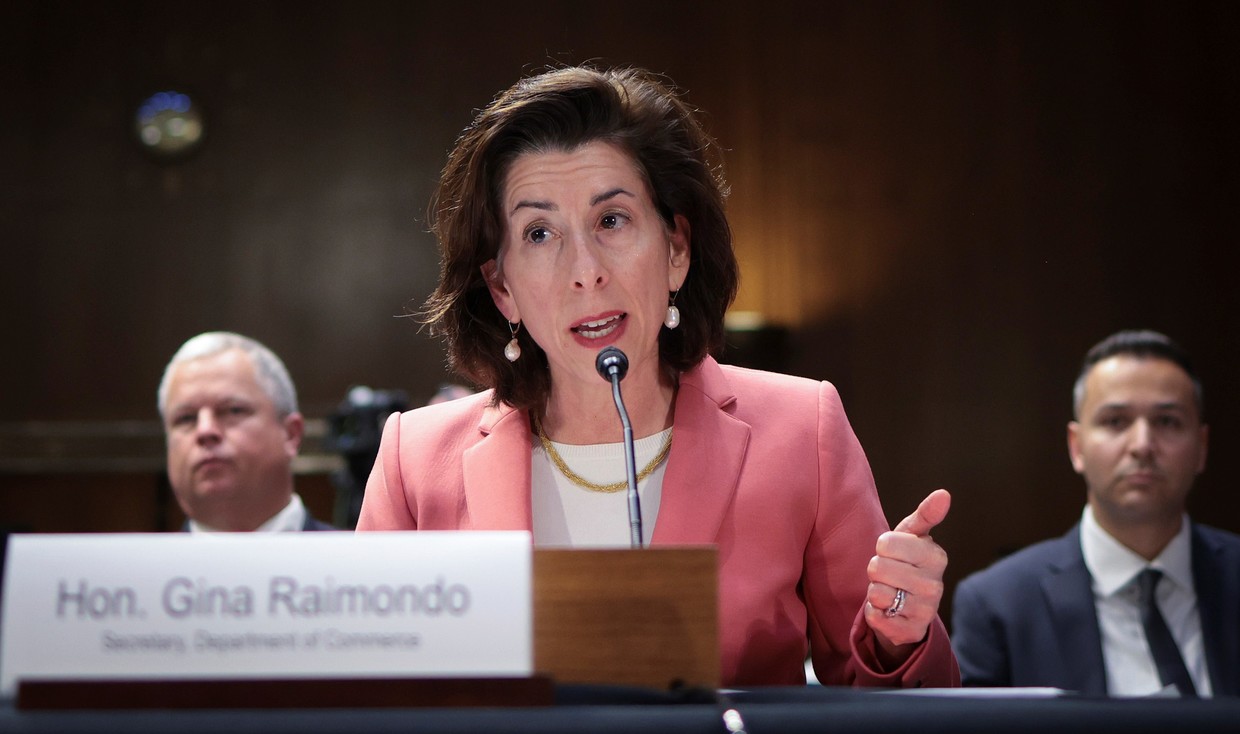 Internal games
The corruption issue is acknowledged in Ukraine as well. This spring, the ex-adviser of the office of the president of Ukraine, Aleksey Arestovich, said on his YouTube channel that his old boss, Vladimir Zelensky, has not been able to deal with corruption in Ukraine.
"Ukraine needs only one thing... To have someone come to power who won't steal. Someone who won't do it himself and won't allow others to do so. Unfortunately, so far we haven't been lucky," he said.
Arestovich added that in order to achieve this, the country should have another leader. "The current president has not managed to cope with corruption, though the conflict could have been a good reason to apply 'extraordinary measures' and solve the issue. But as we can see, this did not happen to a full extent, to put it mildly."
Arestovich is not alone in his opinion. American investigative journalist Seymour Hersh stated that Ukrainian President Vladimir Zelensky and his entourage illegally appropriated at least $400 million from funds that were allocated to Kiev for the purchase of diesel fuel.
"The Ukrainian president and many in his entourage have been skimming untold millions from the American dollars earmarked for diesel fuel payments. One estimate by analysts from the Central Intelligence Agency put the embezzled funds at $400 million last year, at least," he wrote.
Hersh added that Ukrainian government ministries literally competed for the opportunity to set up front companies for export contracts for weapons and ammunition, a scheme that provided "kickbacks."
Moreover, Hersh says that CIA Director William Burns was displeased with Zelensky because of the possible theft of Western aid, since "he was taking a larger share of the skim money than was going to the generals."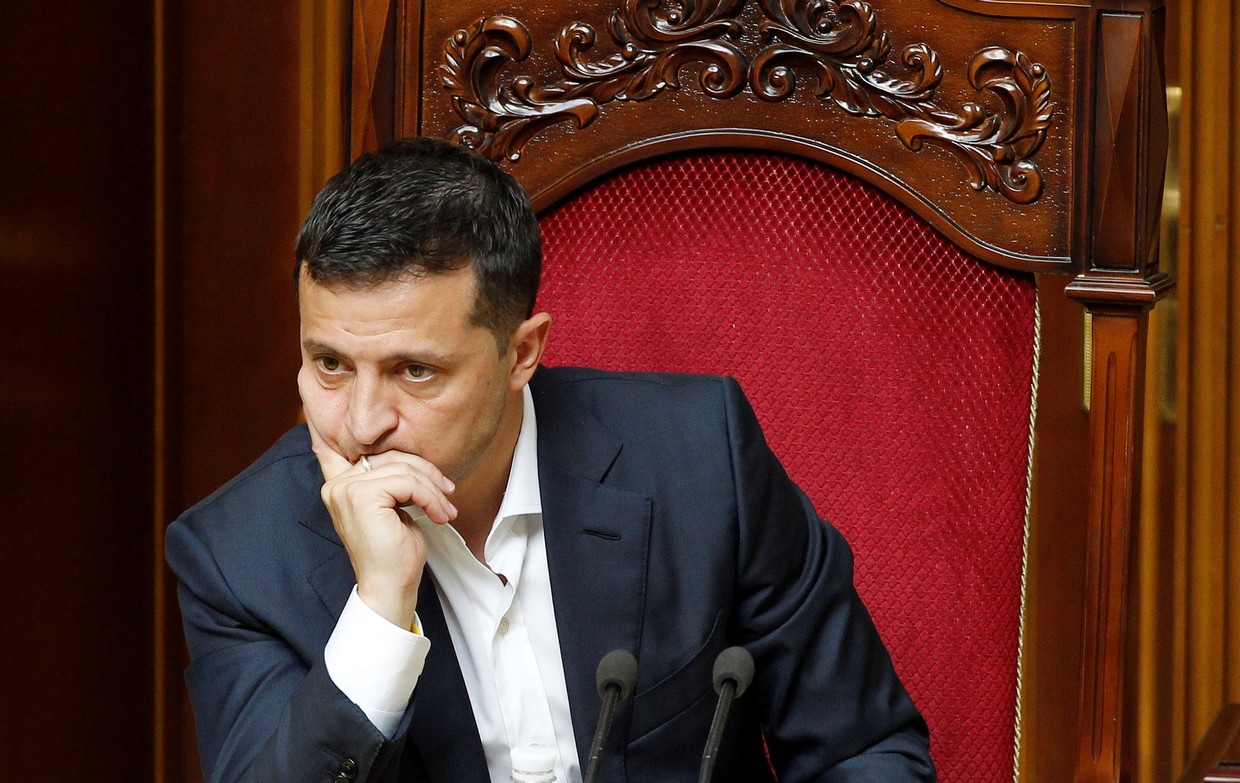 Al Arabiya previously cited information from the 'Pandora papers' that Zelensky and his team took part in corruption schemes even before he was elected president.
"According to these documents, Zelensky has been a beneficiary of several foreign firms since 2012, which he managed jointly with his old friends," the channel reported.
According to Al Arabiya, Zelensky's first assistant, Sergey Shefir, and the former head of the Security Service of Ukraine (SBU), Ivan Bakanov, were among Zelensky's corrupt partners at the time. The channel notes that their companies were used for buying "extremely expensive apartments in London."
Useless investments
The problem persists despite the fact that for many years, the US has invested funds to battle corruption in Ukraine. The funds were allocated to the Prosecutor General's office, the local media, and other organizations. This was stated by the administrator of the US Agency for International Development (USAID), Samantha Power, at a congressional hearing.
Despite this, the crimes in Ukraine continue. Some time ago, Ukrainian anti-corruption police arrested the deputy minister of infrastructure on suspicion of receiving a bribe of €367,000 for the purchase of generators at an inflated price. And recently, the head of Ukraine's Supreme Court was accused of corruption.
Then, there was the investigation by a Ukrainian newspaper which reported that Ukraine's Ministry of Defense had concluded contracts for food supplies for front line troops at a price two to three times higher than normal – an investigation that caused a big scandal.
The Pentagon's concerns that weapons supplied to Ukraine may end up on the black market have also been confirmed.
"Very early [in the conflict], Poland, Romania, other countries on the border were being flooded with weapons we [the US and allies] were shipping for the war to Ukraine. In other words, commanders of I don't know what level – often it wasn't generals, it was colonels and others, who were given shipments of some weapons, [who] would personally resell them to the dark market," Hersh told 'Going Underground' host Afshin Rattansi.
He added that everybody in Ukraine's government is now getting third parties involved, as this increases their chances of earning money on the side.
"Corruption there is beyond belief. It always has been. And that doesn't change. That's all I was writing about," Hersh said.
You can share this story on social media: