Military deserter 'liquidated' in central Russia
A service member that had fled his military unit reportedly had an automatic weapon and explosives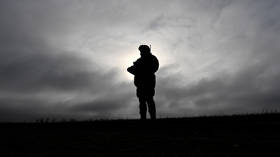 Russian law enforcers have neutralized a military deserter in Lipetsk Region in the central part of the country, local authorities said on Wednesday. No casualties among officers or civilians have been reported.
Writing on Telegram, the leadership of Lipetsk Region claimed that the authorities "had detected and liquidated Dmitry Perov, absent without official leave from his military unit."
"The situation is under the control of law enforcement agencies. There is no threat to residents," it noted, adding that authorities are investigating the matter.
No further details have been officially revealed so far.
Telegram channel Mash claimed that Perov was shot by Russia's special forces when he attempted to resist arrest. Preliminary data indicate that no civilians have been hurt in the process, the outlet stated.
According to an all-points bulletin shared by several Russian media outlets, the 31-year-old private was armed with "an automatic weapon and had five ammo magazines and grenades." It also claimed that he had fled the zone of the military operation in Ukraine last week and had visited his mother in Voronezh, some 100 km (62 miles) south, and could be heading to Lipetsk Region.
Video footage shared by the local media appeared to show the suspect in the city of Voronezh, equipped with a large backpack and a bag, getting on a shuttle bus towards Lipetsk Region.
You can share this story on social media: