Russia showcases top weapons at Dubai Air Show (PHOTOS, VIDEO)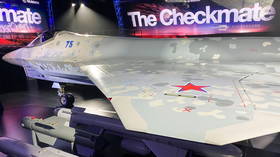 Moscow showcased its most advanced military aircraft for potential buyers at the Dubai Airshow in the UAE, ranging from the newest Sukhoi fighter prototype to an early-warning radar drone.
Su-75 Checkmate
The prototype of the Su-75 Checkmate stealth fighter, unveiled in July, has made its debut outside Russia. The fifth-generation jet boasts state-of-the-art radars and avionics, as well as open architecture that allows the plane to be tailored for the needs of specific buyers.
RT's military expert and former officer of the main operational directorate of the General Staff of the Russian Armed Forces Mikhail Khodarenok said the jet is expected to have a lower price tag than its only potential rival F-35. "The combination of these technical characteristics makes the Checkmate quite an attractive product for the world arms market, particularly for Middle Eastern countries."
Su-57
Potential buyers have shown huge interest in the Su-57, "the only heavy fifth-generation fighter jet in the world that is being offered for export," Khodarenok said. He added that the plane has high weapon payload and excellent maneuverability.
The Su-57s, which officially joined the Russian Air Force last year, are chief competitors to the F-35s.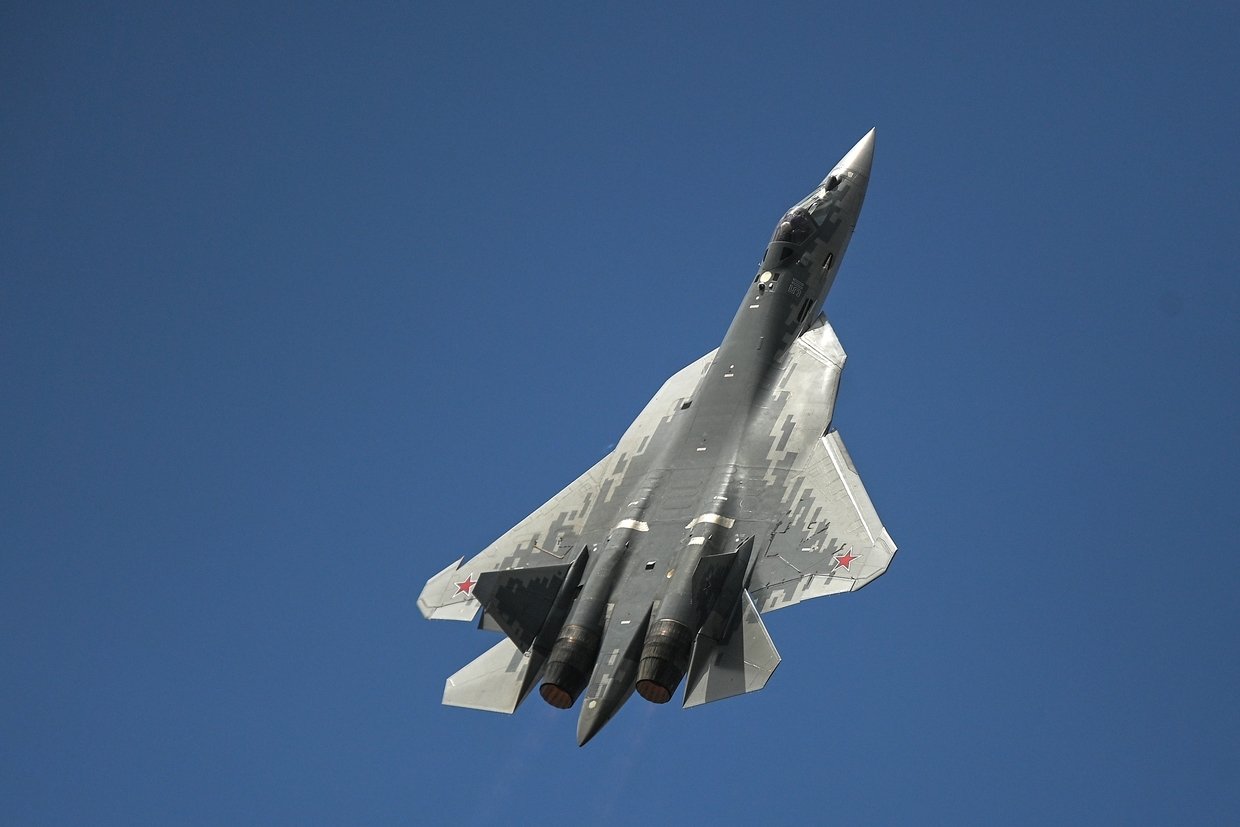 Mi-28NE 'Night Hunter'
The modernized export version of the highly maneuverable Mi-28 attack helicopter is designed for hitting tanks and other armored vehicles during search-and-destroy missions. The gunship, dubbed the 'Night Hunter', can also strike low-speed aerial targets and infantry.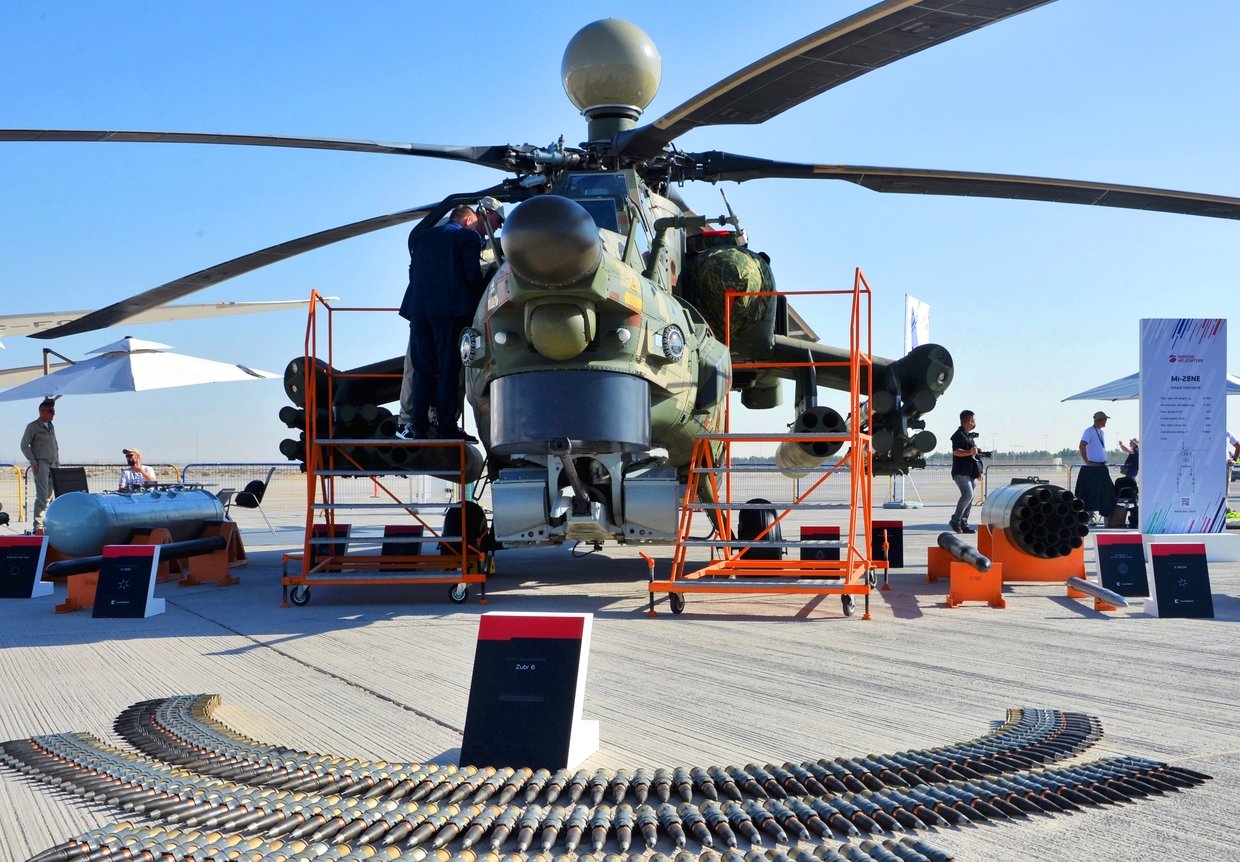 Russian defense officials said sturdy armor and an advanced control system allow the co-pilot to continue flying the helicopter alone if the main pilot is killed by a direct hit to the cockpit.
Ka-52 'Alligator'
While the Ka-52 gunship was primarily designed to destroy the enemy's ground forces, its blades do not produce as much sound as other models, Khodarenok said. This feature makes it valuable on reconnaissance flights.
The cockpit's "tandem layout" brings the interactions between pilot and co-pilot/gunner to "a new level," Khodarenok added.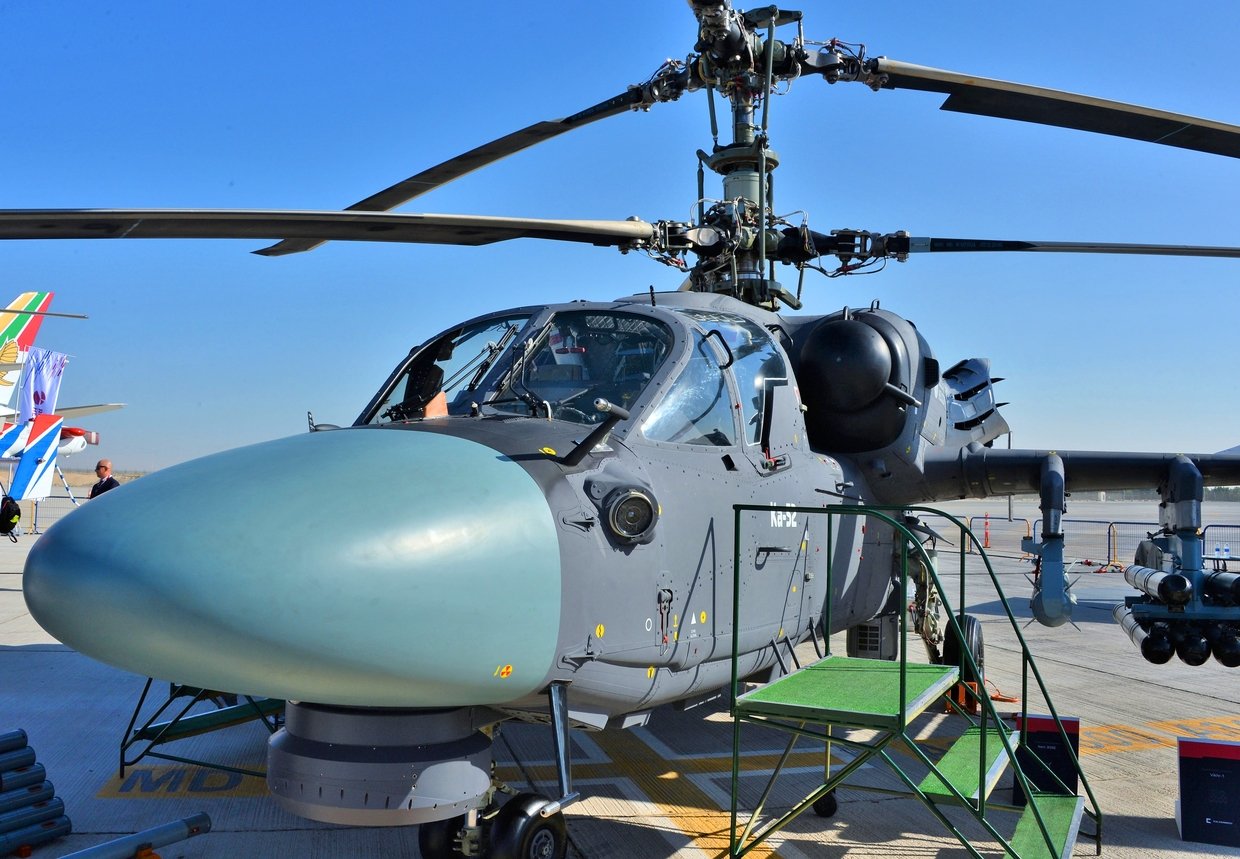 New attack and spy drones
Moscow also showcased its newest unmanned aerial vehicles (UAVs), including the Orion-E long-distance drone, and the Grom (Thunder), a drone prototype that, according to the developer, can control a swarm of 10 surveillance and kamikaze mini-drones. Grom can also be fitted with guided missiles.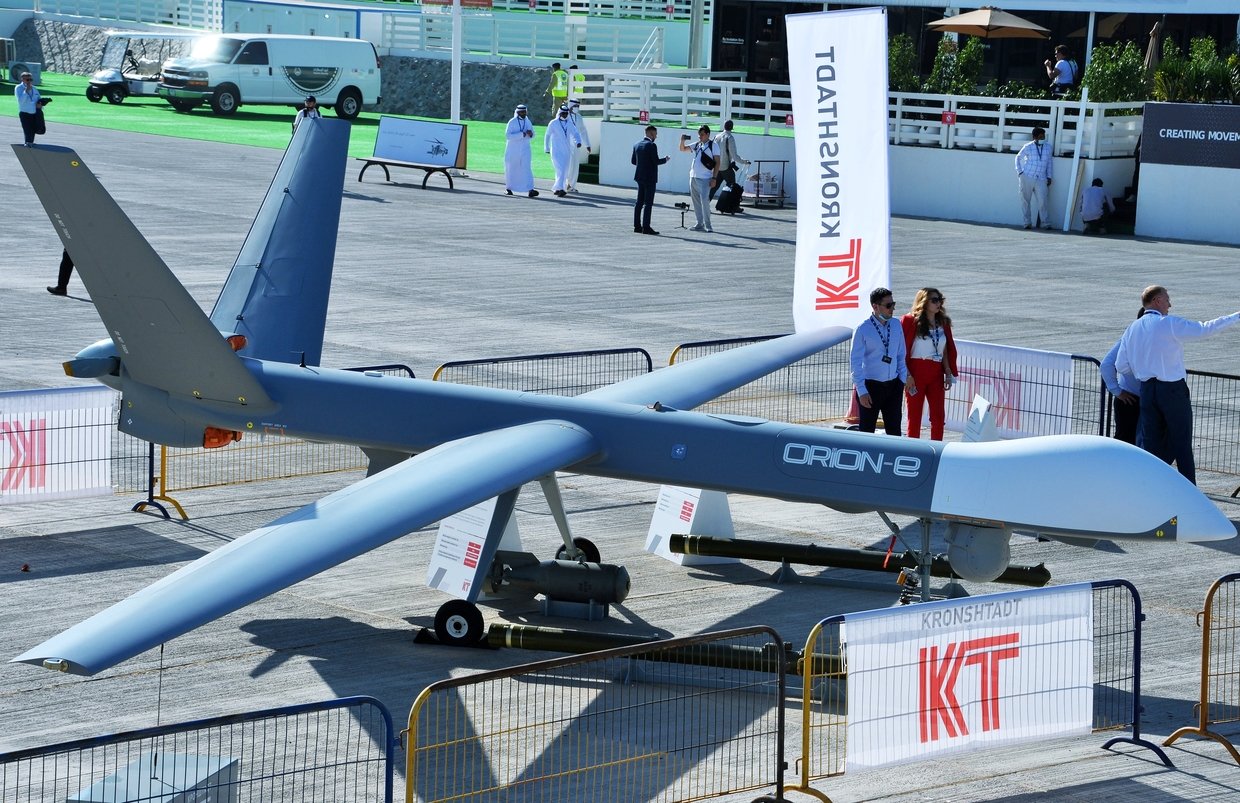 Khodarenok called the Helios-RLD early-warning drone, also presented in Dubai, an "unconventional" aircraft by UAV standards. The drone's powerful radar was built to spot and track aerial, ground and naval targets. "It's capable of remaining in flight for around 24 hours, constantly transmitting data about the situation in the air and on the ground."
Think your friends would be interested? Share this story!
You can share this story on social media: