Step on it! Aurus readies for show-off during V-Day parade in Red Square (VIDEO)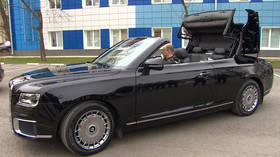 The new edition of the high-end Russian car brand Aurus – the Senat Cabriolet – was taken for a test drive ahead of its historic debut at the Victory Day Parade in Moscow on May 9.
The cabrio, the latest model of Aurus, was developed to be used during military parades to carry the defense minister and commander of the parade in front of troops, replacing the famous ZIL-41041 cabriolets.
The new cabrio is understood to be based on the Aurus Senat S600 sedan model.The main difference are the convertible folding roof and the length of wheelbase as the sedan is longer. According to the manufacturer, the vehicle features an advanced electronic ride control system, which ensures the smoothness of the ride as it is supposed to carry the commander of the parade standing and holding on with only one hand.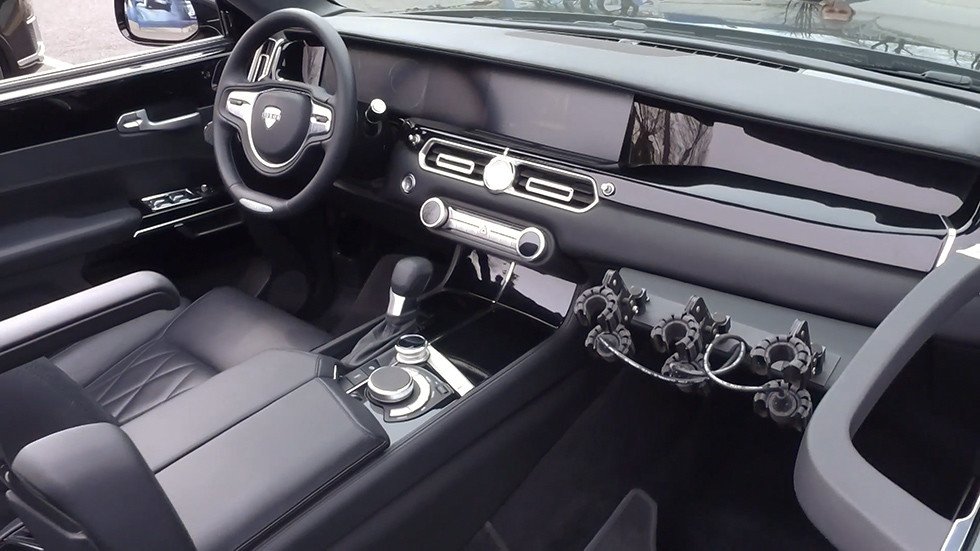 "We have developed a special 'parade ride' modus, which allows it to move smoothly with a low speed" of maximum 20km/hr, the head of the Senat cabrio project Alexander Lebedev told the media. When the 'parade' modus is turned off, the Senat cabrio functions as a normal car. The cabrio version has already participated in a few V-Day parade rehearsals this month.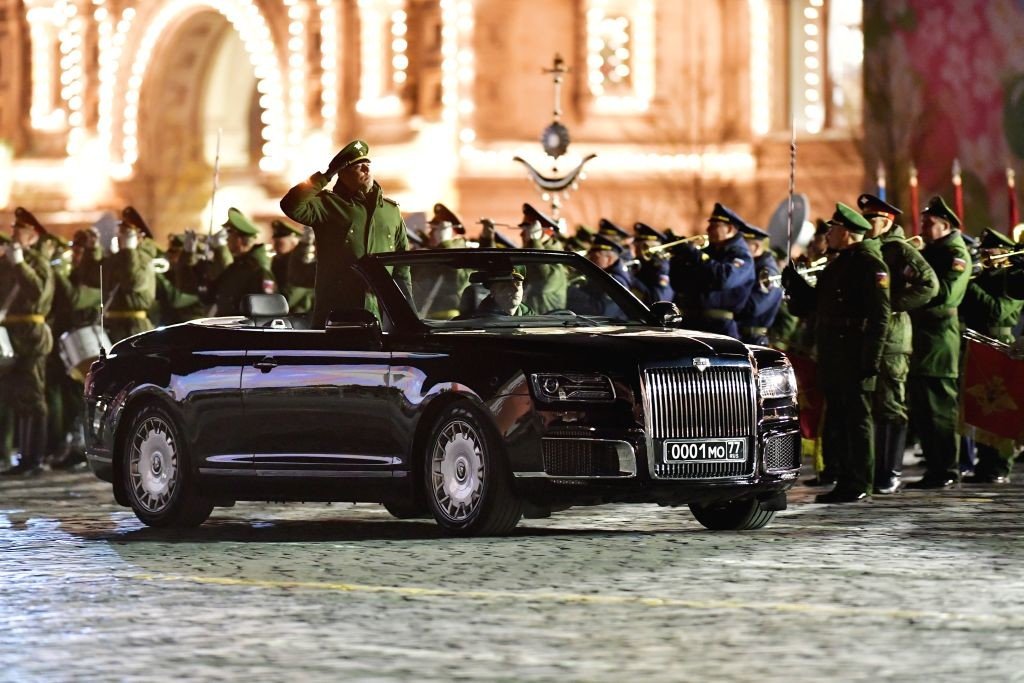 Like its "older brother" – the Senat sedan – the cabrio boasts 598-horsepower, a 4.4-liter hybrid V-8 engine, and a 9-step transmission gearbox.
The Aurus Senat vehicle was developed for the presidential car pool by the Central Scientific Research Automobile and Automotive Engines Institute (NAMI) in Moscow.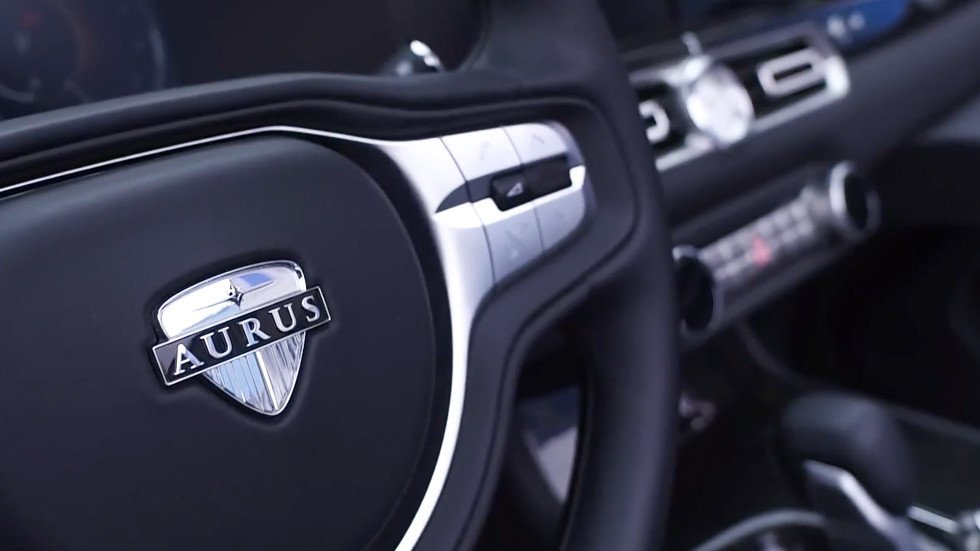 Since its debut at Putin's swearing-in ceremony in May 2018, the Senate has been presented at the IDEX 2019 arms expo in Abu Dhabi, UAE and at the Geneva Motor Show, and has accompanied the president during overseas visits and at numerous events in Russia.
Also on rt.com
WATCH Putin's 'beautiful' Russian-made Aurus limo turn heads of German automakers at Mercedes plant
Mass production of Aurus-brand vehicles is expected to kick off in 2020, with production expected to gradually reach about 5,000 vehicles a year in seven or eight years.
Like this story? Share it with a friend!
You can share this story on social media: