New cabrio of Putin's limo brand Aurus spotted in Red Square (VIDEO)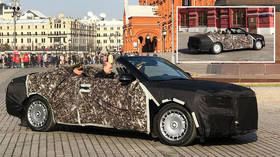 Footage has emerged on social media showing two previously unseen cabrio models of the high-end Russian car brand Aurus. They were spotted rolling into Moscow's Red Square for a rehearsal of the annual Victory Day parade.
The vehicles, which were participating in the rehearsal, were covered because they have yet to be officially unveiled. In March, Aurus announced plans to launch a cabriolet version, which would be used during military parades to carry the defense minister and commander of the parade in front of the troops. However, the new model was expected to be rolled out by May 2020.
Currently, the ministry has three ZIL-41041 cabriolets – two for regular use and one as backup. Specially modified ZIL limos for military parades have been produced since the 1950s. With new Aurus vehicles set to replace them, the famous ZILs will be consigned to history.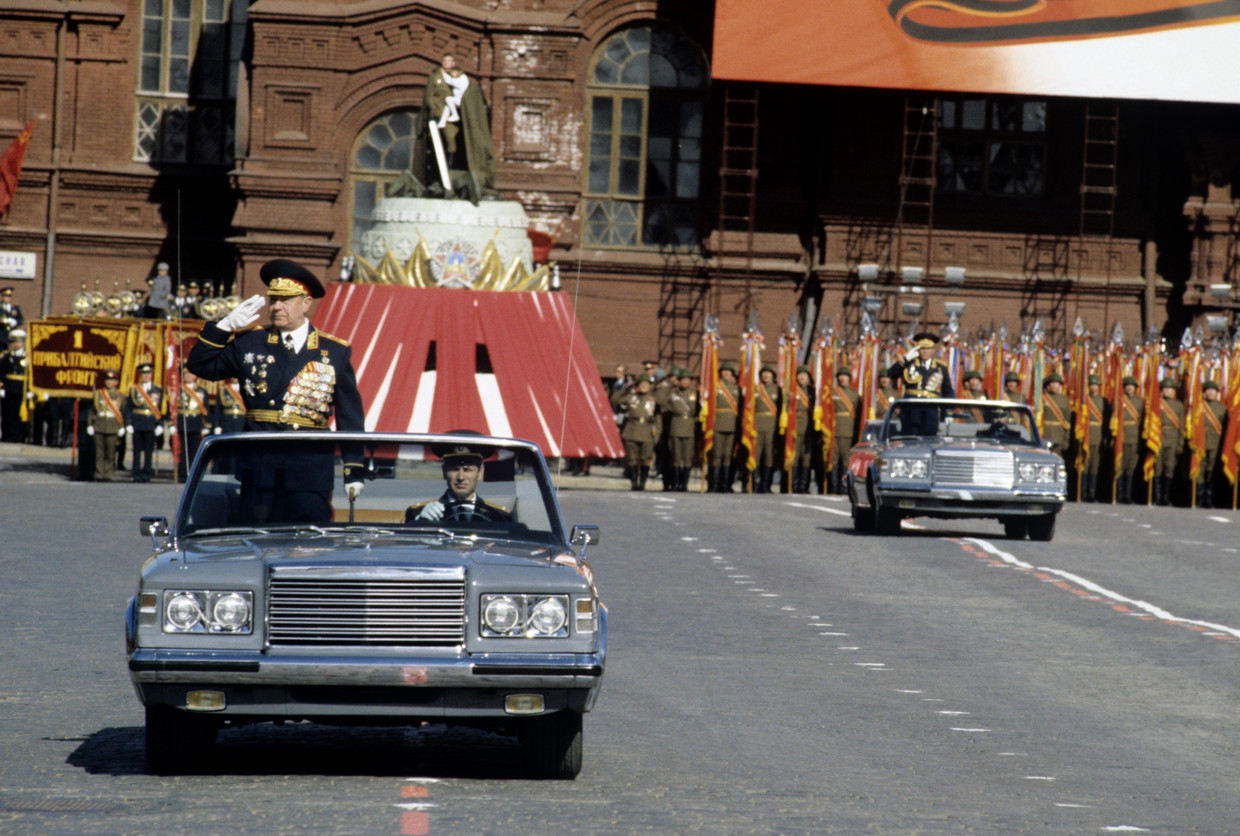 The Aurus Senat, developed for the presidential car pool by the Central Scientific Research Automobile and Automotive Engines Institute (NAMI) in Moscow, made its debut in May 2018 during Vladimir Putin's swearing-in ceremony. Aside from boasting a 598-horsepower, 4.4-liter hybrid V-8 engine, the presidential limo is equipped with armored plating.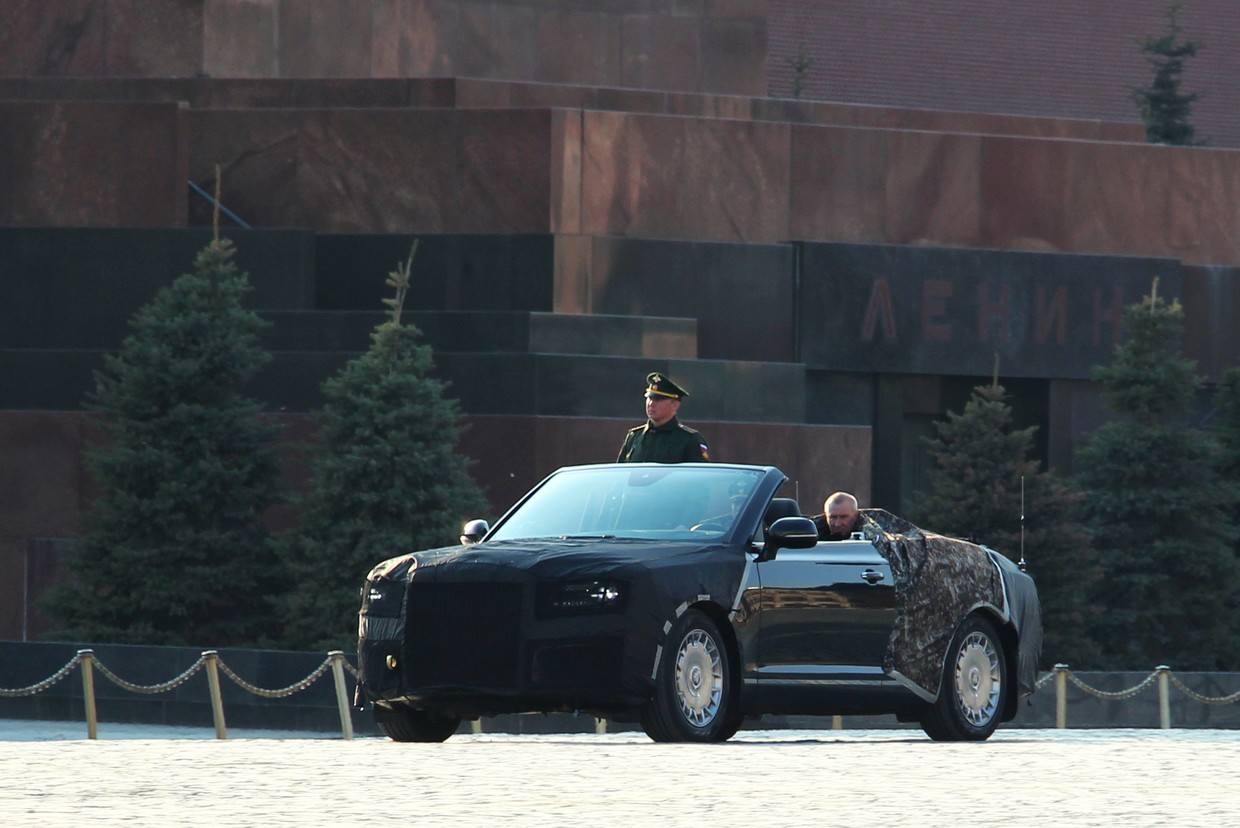 Since then, the Aurus Senate was presented at the IDEX 2019 arms expo in Abu Dhabi, UAE and at the Geneva Motor Show.
READ MORE: Putin takes Serbian president for a ride in his Russian-made Aurus limousine (VIDEO)
NAMI said that the Senat will serve as the launch model for a full line of ultra-luxury Aurus vehicles, which will be sold in Russia and in six regions across the globe. The new Aurus SUV, called the Komendant, is also expected to be unveiled next year.
Like this story? Share it with a friend!