Lyudmila Alekseeva, Soviet dissident and Russian human rights champion, dies at 91
Published time: 8 Dec, 2018 17:52
Edited time: 8 Dec, 2018 19:19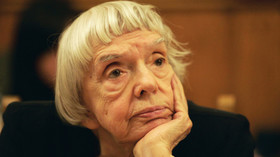 The co-founder of the Helsinki Group, who rose to international fame as a Soviet dissident, and remained a leading human rights activist and a government critic after the collapse of the USSR, has died of heart failure in Moscow.
"In recent times her body struggled, but her spirit remained strong… She remained a defender of human rights to the very end. To say that she will be missed is to say nothing at all," said Mikhail Fedotov, the head of the official Human Rights Council, which announced her passing on Saturday evening, noting that she continued to issue instructions and statements from her hospital bed even in the past few days.
To modern Russians she was the godmother of the opposition movement, ever-present at rallies and iconic in her tiny stature and mop of shock-white hair, voice reedy but the message clear.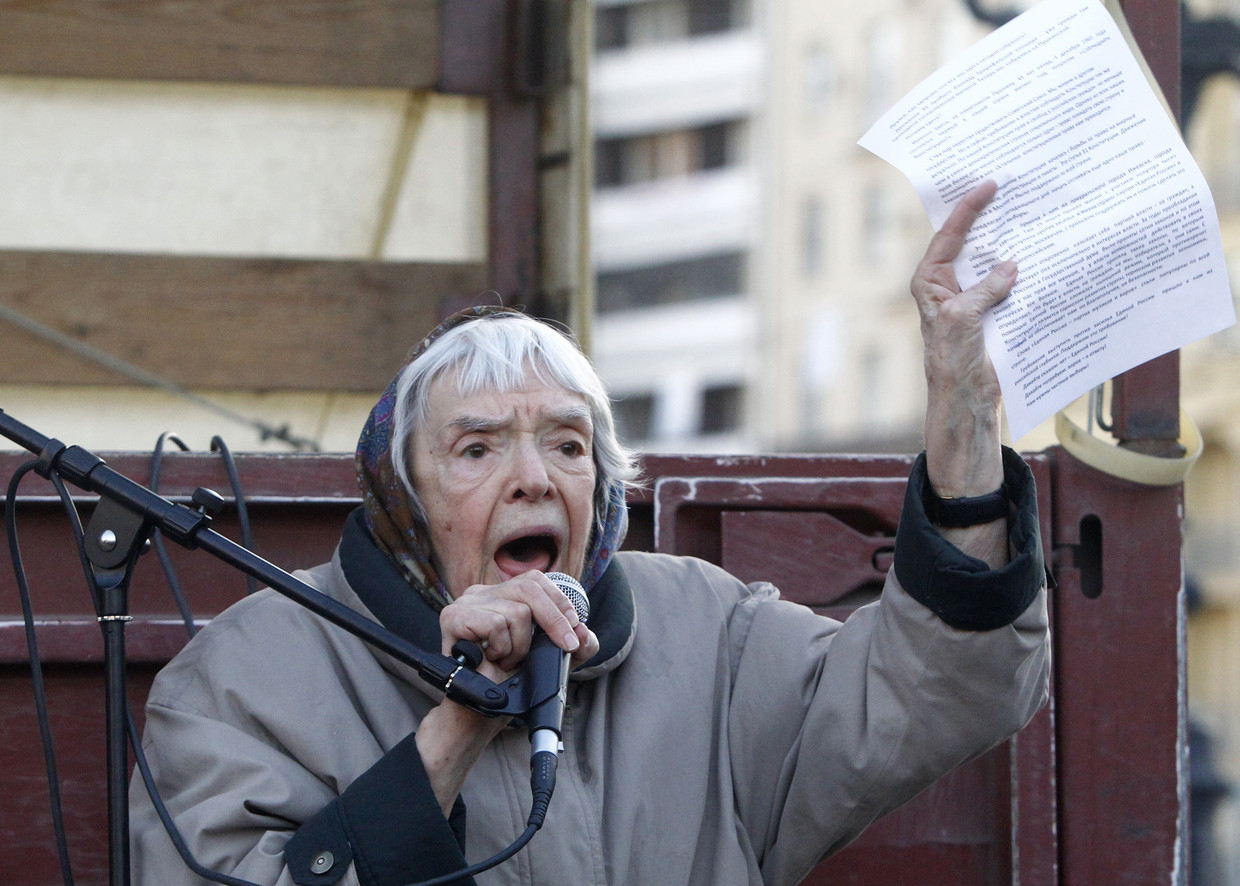 But while even her political adversaries respected her tenacity, throughout her life she had more of them than friends.
A history student by education, Alekseeva began printing and distributing banned books, campaigning for a free media, and demanding legal protection for political prisoners at the tail end of the 1960s political thaw.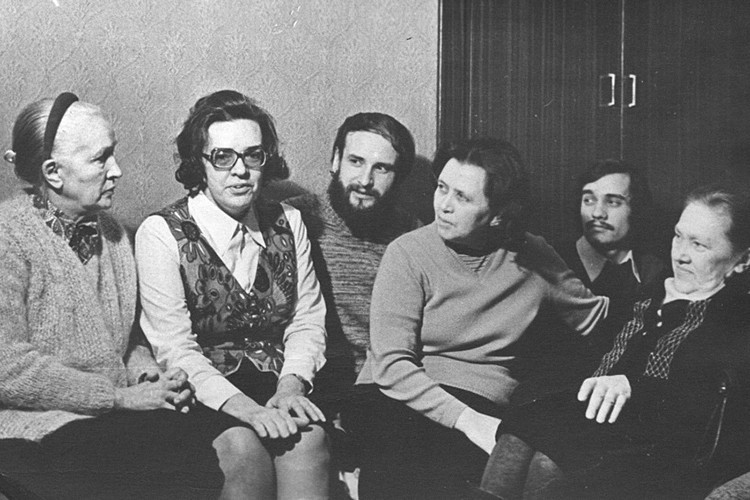 She lost her editorial position in an academic magazine, and was eventually expelled from the Communist party.
In 1976, she became one of the ten co-founders of the Helsinki Group, the first human rights organization in the Soviet Union. It was named after the international Helsinki Accords, signed the year before, in which the USSR promised to respect fundamental human rights such as freedom of conscience and beliefs.
The following year she was forced to leave the country with her family, though remained a prominent émigré voice, broadcasting for US-backed Radio Liberty on jammed foreign wavelengths.
She was allowed to return to her homeland in 1990, in quickly reassumed her prominent position as Russian civil society began to form.
After Vladimir Putin's election in 2000, she enjoyed a complex relationship with the authorities, taking temporary seats in state-backed human rights commissions only to resign them in protest.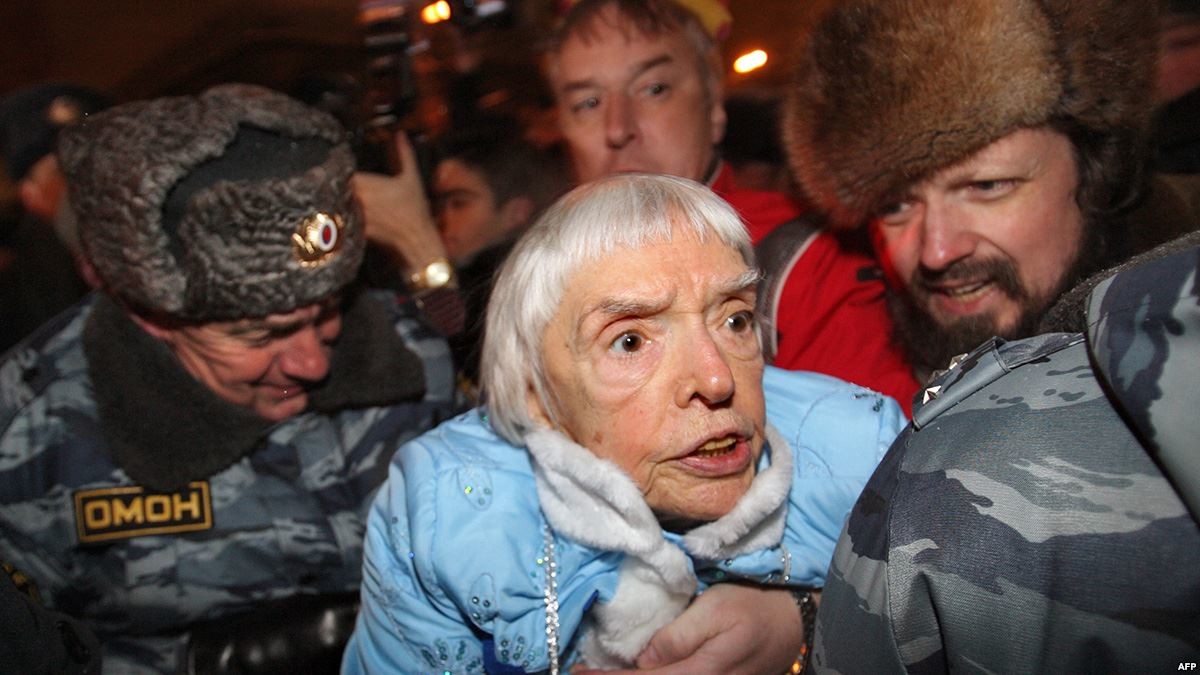 While, she spoke prominently at anti-government rallies she helped organize in 2011 and 2012, and was widely vilified, she was no outcast. Vladimir Putin personally came to her house to pay her respects for her 90th birthday last year – an occasion she used to demand the release of a prisoner – and she was given a government human rights award last November.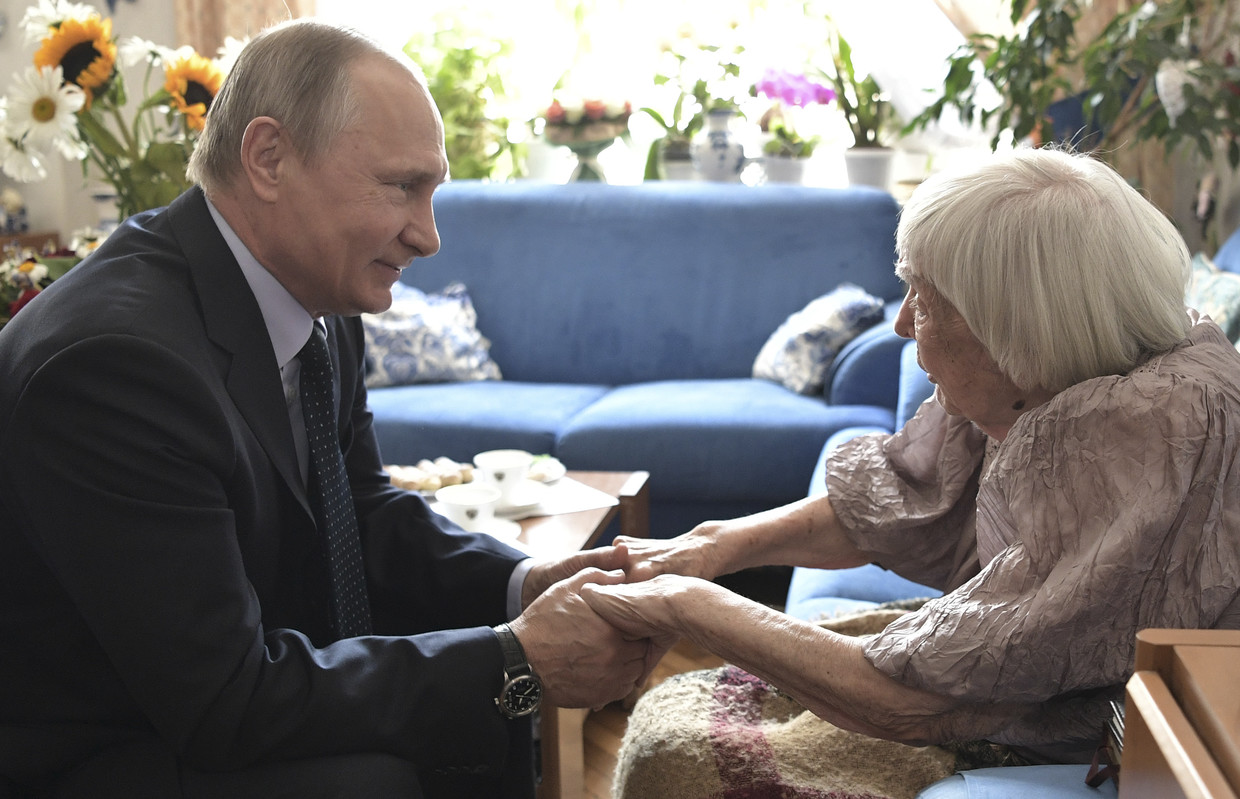 With Alekseeva's death, Russia loses one of the last active links to the anti-Soviet dissident movement, and a figure, who for all of her strong and contested beliefs, rose above politics of power to fight for principles.