Russian priest who raped boys at least 46 times jailed for 17 years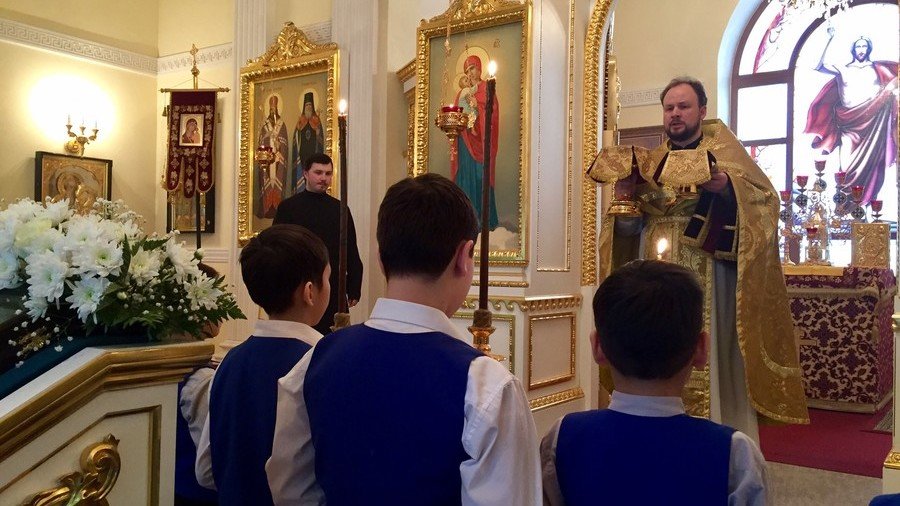 A Russian Orthodox priest, who sexually abused boys under the age of 14, has been sentenced to 17 years behind bars. While the priest was convicted of 46 rape counts, he was accused of molesting children nearly 90 times.
The rogue hieromonk Meletiy, Andrey Tkachenko, has served as the director of an Orthodox gymnasium in the Yakutia region since 2010. He was exposed and detained last March, initially facing two counts of sexually assaulting children.
As the investigation unfolded, the case grew to a truly terrifying scale. The priest ultimately faced 87 counts of sexual offences against boys aged below 14. 'Only' 46 counts were proven in court, however, which resulted in the sentence of 17 years at a maximum-security prison.
Apart from the jail time, the priest was slapped with a 400 thousand rubles ($6,000) fine and was ordered to get mandatory treatment from a psychiatrist.
Orthodox hierarchs of the Yakutia region are considering to strip Meletiy off his priesthood. The decision on the matter will be made following his appeals with higher Russian courts.
"We're asking God to give the victims strength and patience. The victims and their families will receive all the pastoral care they need. We ask those, who follow the whole situation, to refrain from harsh statements, especially public ones," the diocese of Yakutia said in a statement.
The Meletiy affair, however, has caused quite a stir on social media, with many demanding a life sentence for the "pedophile priest," claiming that the sentence was actually too soft.
Under Russian legislation, however, the priest's offences could have yielded 'only' maximum of 20-years behind bars. Meletiy's case is not the first that created resonated with the public in Russia. Back in January a Russian priest, who was a father of four, was found guilty of sexually abusing underage girls at Orthodox summer camps in Russia and Greece. He was sentenced to 14 years in a maximum security prison.
If you like this story, share it with a friend!
You can share this story on social media: