All for Thor: Siberian woman forks out $15k expecting to meet Marvel star Chris Hemsworth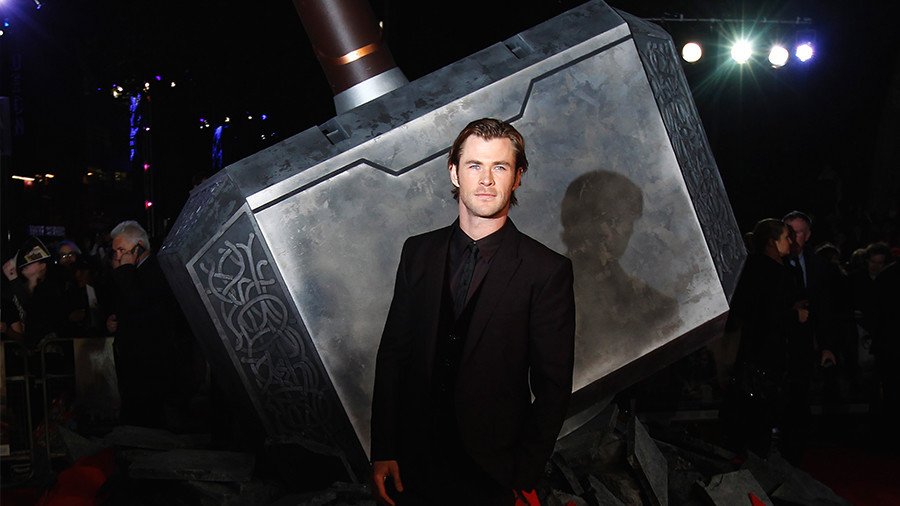 A lonely woman lost almost $15,000 after being duped into thinking heartthrob Hollywood actor Chris Hemsworth needed the cash so he could meet her in Siberia.
It all started when a man contacted her online, purporting to be the Australian actor, and amused her by saying: "You're so pretty, can we chat?"
Her relationship with her husband, which had until then been solid, started to go "quite sour," so she thought she would give it a go. The mum-of-two checked the actor's profile out and saw that he had a wife and three children.
"I thought, what if he was in the same situation as I was, that on the face of it we were both married and at the same time very lonely," the Siberian Times reports.
The star-struck woman described how she chatted with who she thought was "Thor" from the Marvel saga for a good two months.
READ MORE: China's hot felon gets social media pulses racing (PHOTO)
'Chris' then suggested that she should come to Australia before changing his mind and telling her that he'd travel all the way to Siberia to meet her.
It was at that point that a man purporting to be Hemsworth's lawyer intervened to tell her that his client was going through "financial difficulties," Irkutsk police said, and that the cost of his visa, insurance and parking for his private jet would need to be covered.
He sent the woman a copy of the actor's driving license as proof that she would be reimbursed.
Encouraged by the prospect of meeting with the blonde, blue-eyed actor, she took out a loan of almost $15,000, which she then sent to her fraudster.
What happened next is predictable: the Twitter account suddenly disappeared, and the woman never heard from her beloved Hemsworth again.
Police are set to open a criminal case in a bid to seek justice for the victim of the fraudulent plot.
If you like this story, share it with a friend!
You can share this story on social media: