'Make it hurt': Police raid underground BDSM club in Russia (VIDEO)
Published time: 21 Nov, 2018 19:21
Edited time: 22 Nov, 2018 13:09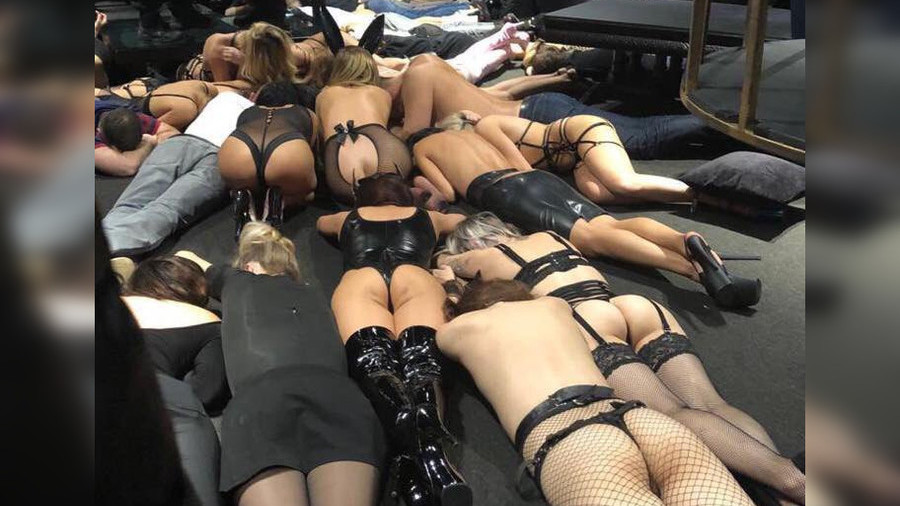 Law enforcement has raided an illegal BDSM club somewhere in Russia, video circulating online indicates. The officers caught the club's patrons and scantily-clad women bare-bottomed, seizing a large stash of whips and dildos.
Editor's note: There is not yet any proof that the video depicts an actual raid by police officers. After the article was published, law enforcement in Rostov and Khabarovsk, which were mentioned on social media as possible participants, denied any involvement in the action in the video.
The video, purportedly shot by the police officers themselves, emerged on social media on Wednesday. Footage shows barely naked women – and fully clothed men – lying on the floor, while operatives search through the area.
"It's a BDSM club, you can make it hurt," one of the operatives can be heard saying jokingly, as his colleague tries not to step on the people lying on the ground.
READ MORE: Hundreds of fetishists hold erotic S&M party on German lake (VIDEO)
The man filming the video then asks one of the busted men, whom he refers to as a "chef," where the owner of the venue was. Yet, as it happens during police raids, the owner was nowhere to be found.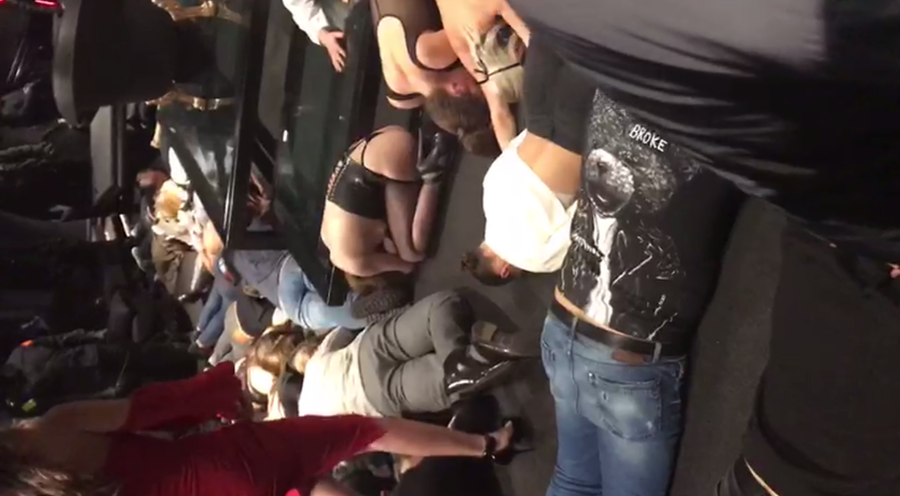 It remains unclear where exactly the now-bust club was located, with some users speculating it was in the southern Russian city of Rostov. Bread News Telegram channel, for its part, reported that the club was actually in the Siberian city of Khabarovsk.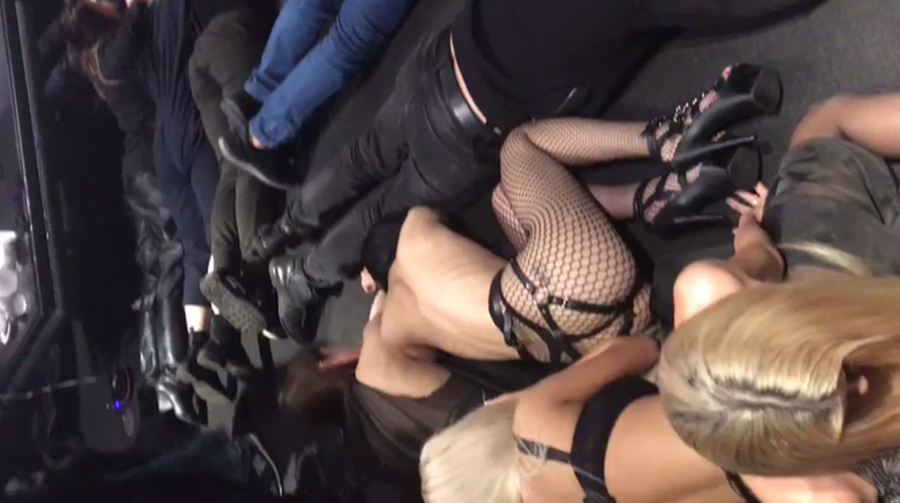 The outlet has also released some photos from the scene, showing some scary-looking BDSM tools, namely an apparent jackhammer dildo.
If you like this story, share it with a friend!