Cargo train derails in Russia but keeps going WITHOUT tracks (VIDEO)
Published time: 16 Nov, 2018 11:28
Edited time: 16 Nov, 2018 12:48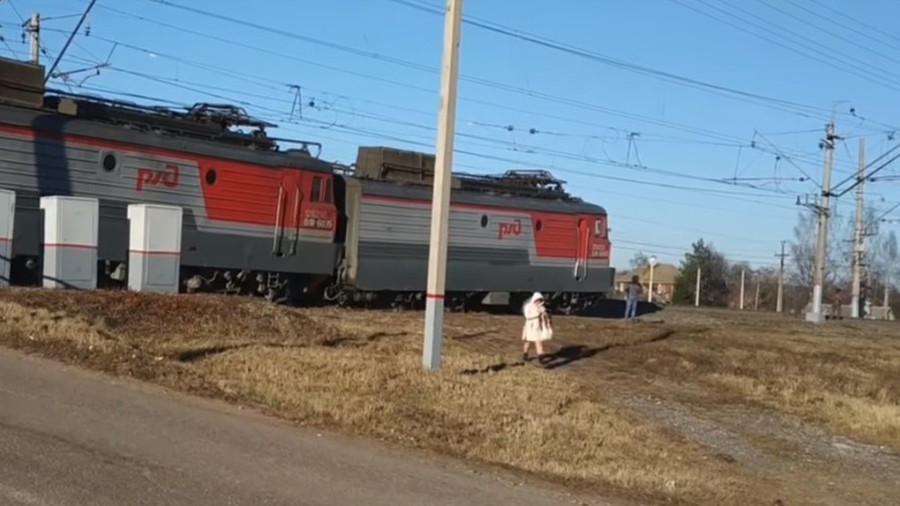 Do trains always need tracks? Apparently not in Russia, where a heavy cargo train continued its journey despite being derailed. The stunning moment was caught on camera.
A cargo train was derailed at a railway crossing outside the Russian city of Yaroslavl but did not flip over, which is what usually happens in these circumstances. Instead, it continued moving off the tracks, crushing everything in its way, including the barrier and the fencing.
The astonishing moment was caught on a CCTV camera.
Another video shows the derailed train right after the incident. The locomotive, which had driven over a dozen meters off the tracks, bears no sign of damage.
Local authorities said no one was hurt in the incident and railway services resumed shortly afterwards. The derailment blocked traffic in the area, prompting Russian Railways to deploy a rescue train to deal with the aftermath.
If you like this story, share it with a friend!