Austria's 'sensational' espionage accusations against Russia 'puzzling', but fit pattern – Moscow
Published time: 9 Nov, 2018 17:25
Edited time: 13 Nov, 2018 08:44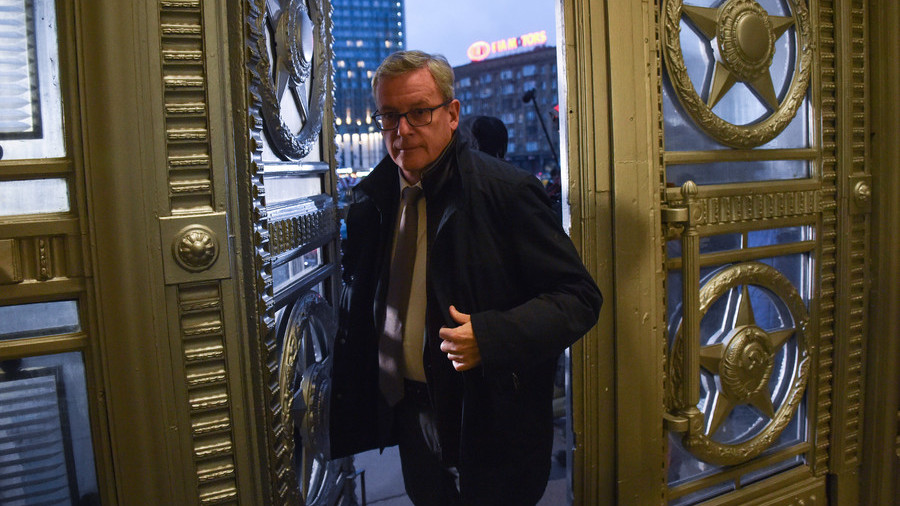 The Russian Foreign Ministry summoned the Austrian ambassador on Friday to protest over 'sensationalist media leak' about a former military officer accused of spying for Moscow, and expressed concern over damage to relations.
Earlier, the Austrian government confirmed reports in the national media that a retired Austrian colonel was being prosecuted for espionage. The man is said to have been recruited as early as 1988 and continued funneling secret information to Moscow until his exposure this year.
Moscow told Austrian Ambassador Johannes Eigner that it was "puzzled why our Austrian partners chose not to discuss their suspicions with us through the established channels of dialogue, but instead resorted to what has become the customary method for many Western countries — a sensationalized leak to the media and a public demand for an explanation from Russia," according to a statement released by the Foreign Ministry.
Austrian Foreign Minister Karin Kneissl said earlier that the alleged espionage case may seriously damage relations between the two nations. The Russian Foreign Ministry said Moscow "noted" the statements.
We stressed that some of Vienna's actions, which were based on suspicions and not backed by any proof, have already complicated our relations, which until recently developed quite positively.
Russian Foreign Minister Sergey Lavrov, who commented on the scandal earlier, criticized what he dubbed as "loudspeaker diplomacy" by Western nations – the use of public accusations against Russia of various misdeeds and failure to resolve potential conflicts through regular diplomatic channels.
Austria maintains a stance of relative neutrality amid the ongoing confrontation between Western nations and Russia. The spy scandal has already undermined Austria's role as a bridge between the two. Foreign Minister Kneissl has canceled a planned trip to Moscow over the case.
Think your friends would be interested? Share this story!