Up close: Russia's 5th-gen Su-57 fighter jets captured from breathtaking angle (VIDEO)
Published time: 7 Nov, 2018 11:34
Edited time: 7 Nov, 2018 13:03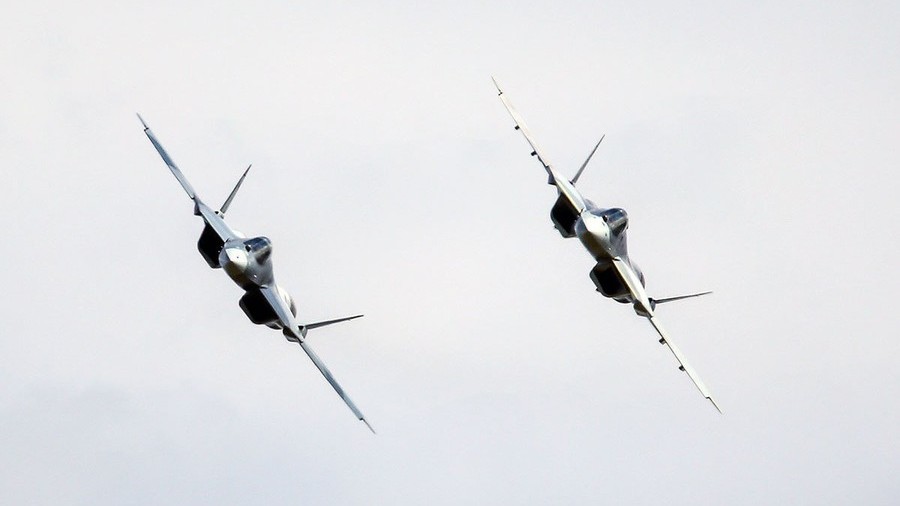 A breathtaking video offers the chance to take a detailed, up-close look at a pair of Russia's newest supersonic Su-57 stealth fighter jets as they smoothly glide and maneuver in the air.
The crew of the Zvezda TV channel filmed the two planes from the ramp of the An-12 cargo aircraft. During the flight, the jets are seen positioning themselves behind the larger plane and getting close enough to reveal a truly splendid view.
READ MORE: Russian Su-57 v US F-35: Which is better?
Reporters got a good look at the cockpits and managed to spot minor details of the jets' unusual frame and camouflage which were designed to make Su-57s less visible to the enemy. Judging from the largely green scenery on the background, the undated video might have been filmed in the summer or early autumn.
Mikhail Strelets, head of the Sukhoi construction bureau which designed the aircraft, is also filmed saying that, unlike its predecessors, the fifth-generation warplane is built to conduct the majority of its flights at supersonic speeds.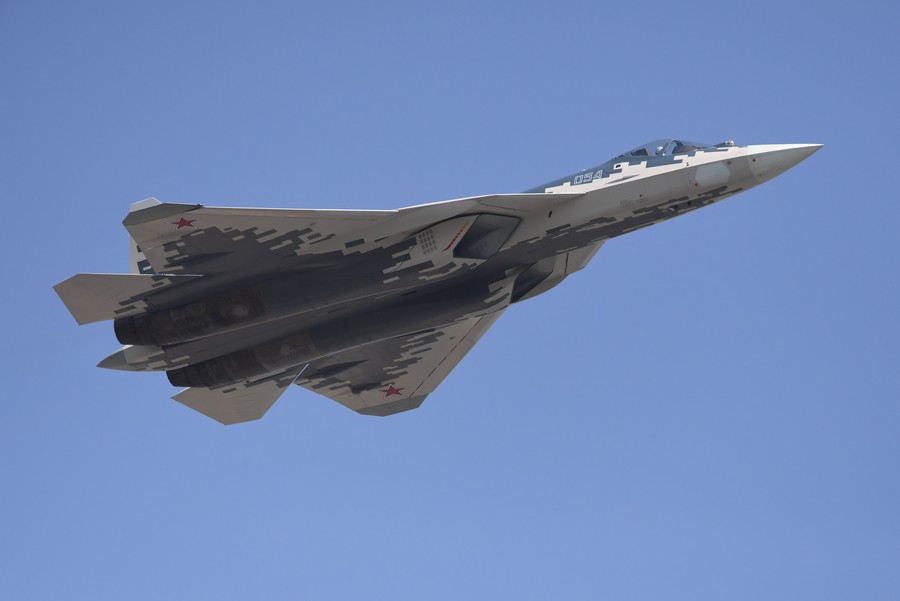 The Su-57, known as PAK FA and T-50 during design and production stages, is the newest multipurpose fighter jet capable of attacking all types of enemy aircraft, as well as striking ground and sea-based targets. In February, four Su-57s were deployed in Syria where the jet fighters saw their first action, conducting airstrikes on the jihadist militants' bases.
Think your friends would be interested? Share this story!