No escape from FSB: Bust of ISIS-linked cell caught on VIDEO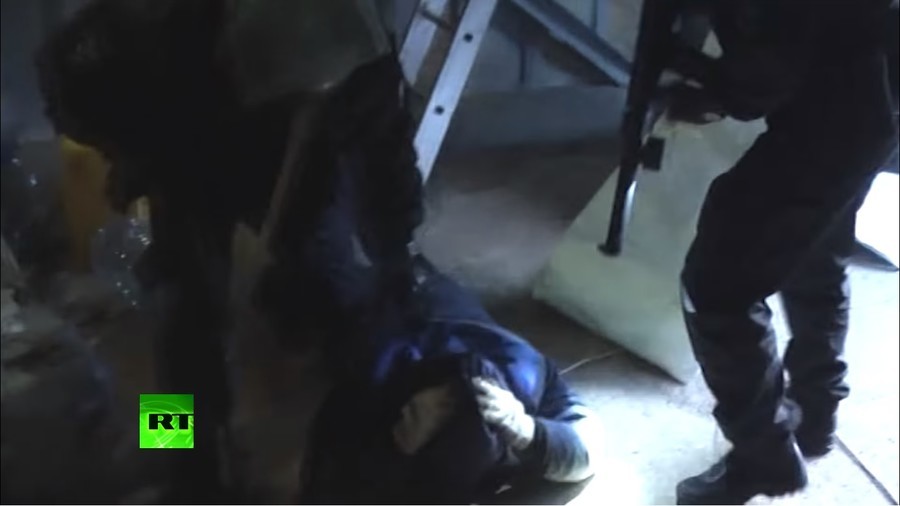 Russia's security agency, the FSB, has released dramatic footage of a bust of a suspected terrorist cell which had links to Islamic State (IS, formerly ISIS).
According to the FSB, the cell, which operated in the Republic of Tatarstan in the eastern part of European Russia, was obliterated in a series of simultaneous raids. A total of seven cell members and 11 sympathizers have been arrested.
The leader of the group was tried previously for advocating terrorism online, the FSB statement said. Tracking his activities allowed law enforcement officers to find out that he was planning more serious crimes.
The agency alleges that the cell was planning to use firearms, which had been seized from them, to stage several terrorist attacks in Russia before fleeing the country and traveling to Syria to join a jihadist group.
Like this story? Share it with a friend!
You can share this story on social media: