'I am a beast': Social media stunned after woman stabs her ex… and takes a selfie with him bleeding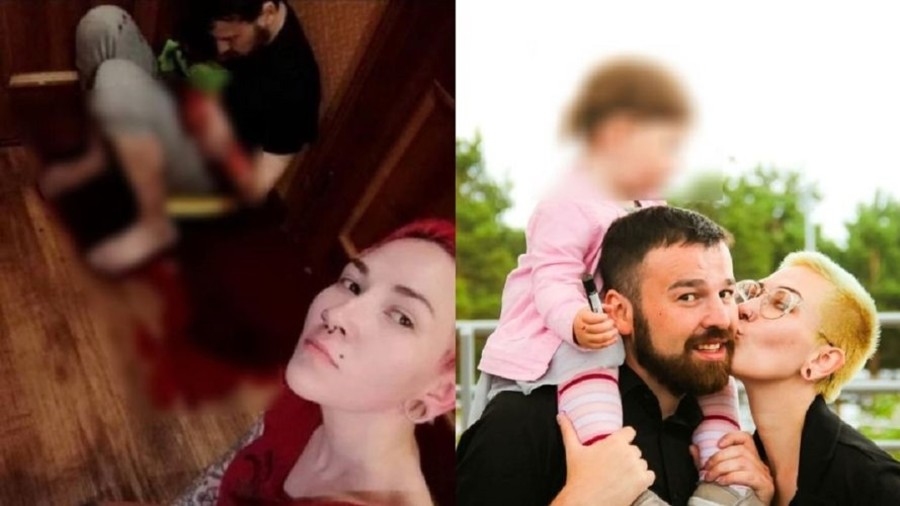 A woman in Siberia stabbed her ex-husband with a knife and – instead of calling the emergency services – took a selfie with her blood-soaked victim and sent the picture to friends, admitting that it made her look like "a beast."
The story unfolded in the Siberian city of Surgut this October, following a boozy argument between the former couple, who have been identified by media only as Olga and Oleg.
The row escalated and, at some point of the alcohol-fueled discussion, "the man attempted to strangle" his ex-wife, police said in a statement published by local media. In an attempt to defend herself, Olga grabbed a knife and stabbed Oleg.
The story then took an unpredictable turn. Instead of immediately reporting it to police, calling an ambulance, running to her neighbors, or simply screaming for help, 25-year-old Olga decided… to take a selfie with her blood-soaked ex-husband. In an apparent bid to ensure that the world knew about the incident, she even sent the bloody selfie to her friends.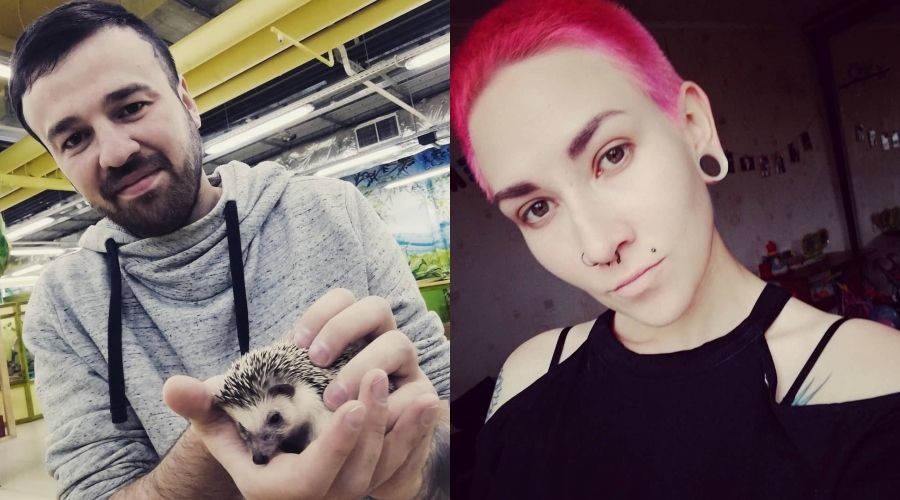 "Guys, I stabbed my ex-husband with a knife. I was taken to accident and emergency for three hours. And only now have I cleaned up everything. It looks like I am a beast," Olga, who has a two-year-old daughter with Oleg, admitted in a message.
Disturbing photos shared on social media show that Oleg was stabbed somewhere in his abdomen. Such wounds can be fatal as a victim may bleed to death.
Olga was arrested on suspicion of "exceeding justifiable self-defense" but was soon released. She signed a note promising not to leave her place of residence, as she has to take care of the couple's daughter. Oleg survived and had to undergo emergency treatment for his injury.
People on social media were disturbed by the story, suggesting that the victim-selfie aspect was itself an act of cruelty. "Ex-spouses. Drunk. A 2-year-old child. This is hardcore," noted one person, while another added philosophically: "The world's gone mad!"
"She is crazy," "God, what is happening!" "I hope social services will take their child," outraged people wrote. Others said they felt sick when they look at the photo, and called both psychologically unstable. "I understand that it might have been self-defense, but taking a selfie [after all this] is stupid," one person wrote.
The majority identified the child as the main victim of the situation.
Like this story? Share it with a friend!
You can share this story on social media: