Russia appeals €37,000 European fine over Pussy Riot case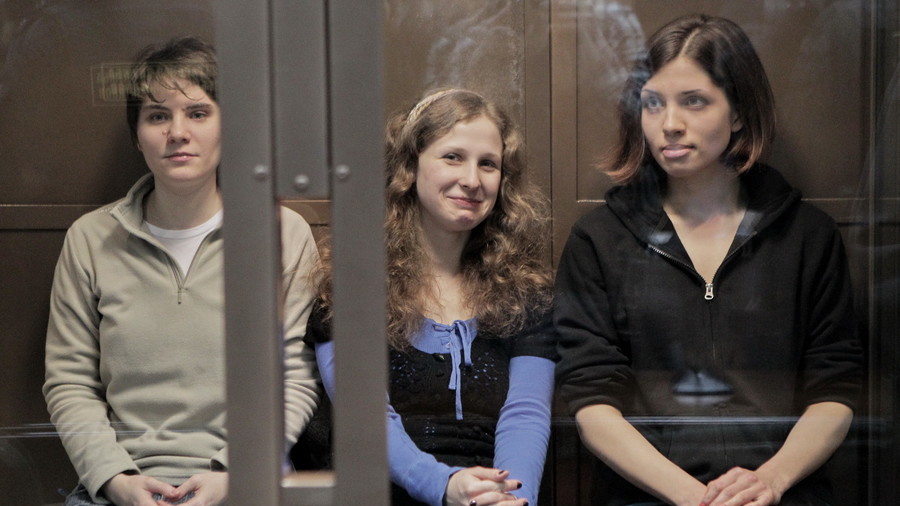 The Russian Justice Ministry said it has appealed a July ruling by the European Court of Human Rights (ECHR), which said the country violated the rights of three members of the self-styled punk band Pussy Riot.
Three young women from the all-female band were tried in Russia in 2012 for hooliganism after staging an improvised performance in one of the country's biggest cathedrals for a music video earlier in the same year.
The case attracted international attention, with many Western media outlets depicting Pussy Riot as artists persecuted for their anti-government message. By the time of the trial, the participants had a years-long record of protest performances in Russia, but never faced punishment more severe than a fine or an administrative detention.
The Russian court agreed that the stunt in the cathedral was meant to be insulting to Orthodox Christians and sentenced the three identified participants to two years in jail. One of them, Ekaterina Samutsevich, was released two months later, when her jail term was suspended. The two others, Nedezhda Tolokonnikova and Maria Alekhina, served most of their terms before being freed as part of a wider amnesty in 2014.
The women complained about their prosecution to the ECHR, which ruled in July that the Russian justice system had violated several articles of the ECHR, of which Russia is a signatory. The court ordered the Russian government to pay €42,400 in damages to the plaintiffs, and around €12,000 ($13,750) in court expenses.
Earlier this week, Russian Foreign Minister Sergey Lavrov said Russia's willingness to agree to the ECHR's jurisdiction was in question due to a continued suspension of voting rights of the Russian delegation by the Parliamentary Assembly of the Council of Europe (PACE). PACE is the body that elects justices to the court, and due to the suspension Russia had no say in the matter since April 2014. Over this time, 24 new justices have been appointed.
"In fact the ECHR is now mostly formed without our participation, so its legitimacy for Russia is really, really questionable," Lavrov pointed out to Euronews.
Russia's voting rights at PACE were suspended over the political crisis in Ukraine. After years of being kept in the cold, in June last year Moscow suspended its payments to the Council of Europe, saying the money will only go through when its participation in PACE is restored.
Think your friends would be interested? Share this story!
You can share this story on social media: