Presidential Rights Council proposes decriminalization of religious insults – report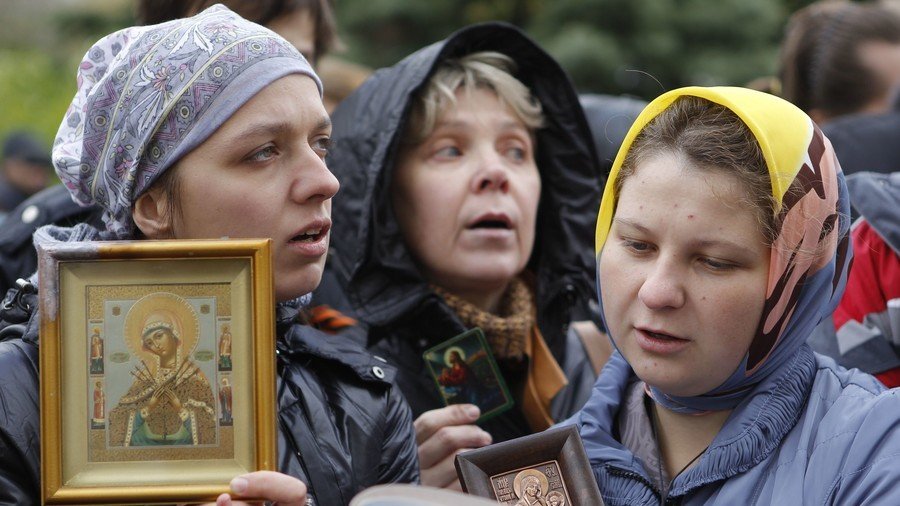 The Russian Presidential Human Rights Council wants to decriminalize insults that offend religious sensibilities, as well as narrowing legal definitions of extremism, a business news site has reported, citing council sources.
On Thursday, the RBC news site reported that it had obtained a draft of a document in which members of the Presidential Human Rights Council detailed their proposals in relation to Russian anti-extremism laws. An unnamed source in the council confirmed the authenticity of the draft.
In the document, leading Russian rights activists urge the country's lawmakers to remove an article from the criminal code that penalizes damaging a person's dignity or inciting hatred on the basis of someone's gender, ethnicity, language, origin, religion or membership of a social group. At present, such offences are punishable by up to five years in prison in certain circumstances.
"We need to narrow down the definition of extremist activities because some of the constructs that can be found in it, like "inciting social hatred" or "declaration of religious superiority" cannot be interpreted unambiguously," the draft reads.
The activists also noted that the law in this area had been criticized by IT experts in recent months, as Russian courts began handing out sentences for 'extremist' actions that appeared relatively minor, such as 'liking' or 'reposting' material on social media.
However, council members said that such experts had advocated decriminalizing incitement of hatred altogether, whereas their proposals related only to crimes that were not aggravated by violence or intended violence.
"If violence becomes a qualifying feature of extremism, we will rule out the possibility of prosecution for statements that carry no real threat to the interests protected by the Russian Constitution," the draft reads.
In addition, the council proposed to exclude from the criminal code an article concerning "inciting of hatred towards certain social groups," as the term is very imprecise. It would also exclude the term "humiliation of dignity" as it was practically the same as an insult, which already is a civil offense.
The rights advocates also urged lawmakers to decriminalize public insults affecting religious sentiment, and to include this offence in the Civil Code as a form of public insult. They also wrote that experts remain undecided whether insults to atheists' views should be considered insults to religious feelings and if not, they should it be seen as discrimination.
If the document is approved by the council, it would be forwarded to Russian law enforcement agencies, including the Prosecutor General's Office and the All-Russian United Popular Front (the political movement supporting the course of President Vladimir Putin).
Vladimir Putin's Press Secretary Dmitry Peskov told reporters on Wednesday that the presidential administration intended to thoroughly study the council's proposals and called the whole issue serious and sensitive.
The council's proposal appeared soon after Russian mass media reported that law enforcement agencies across the country were starting dozens of criminal cases into internet likes and reposts. These cases have drawn criticism from Russian internet giant Mail.ru (which owns the country's largest social network, Vkontakte), the Ministry of Communications, and Human Rights Ombudsman Tatyana Moskalkova.
The Russian Orthodox Church has also supported the cancelation of criminal prosecution for internet reposts.
Like this story? Share it with a friend!
You can share this story on social media: