Snr Russian senator likens US sanctions plan to police torture for confession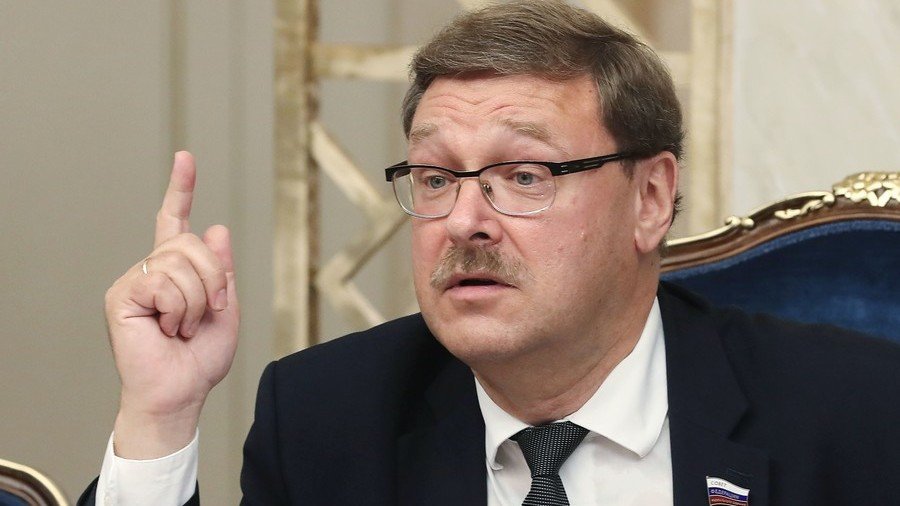 A senior Russian senator in charge of international relations has likened US plans to impose more restrictions on Moscow to actions of a police force that uses torture and threats to extract a false confession from suspects.
The US State Department on Wednesday announced the two-stage plan to impose restrictions on Russia over its alleged role in the poisoning of a former double agent in the UK.
"If these sanctions are implemented in their full announced volume this would mean that the United States is yet another time using the behavior of a police state that extracts evidence from suspects through torture and threats and eventually executes punishment for non-existent crimes, in the worst tradition of the infamous Lynch Law," the head of the Upper House Committee for International Relations, Senator Konstantin Kosachev, told Kommersant newspaper on Thursday.
Kosachev added that the news was especially disturbing because it was not about some initiative voiced by a few congressmen who cannot get over the hysteria generated since the presidential election two years ago, but a premeditated action of the US administration and the US State Department, the agencies that cannot come up with such initiatives without informing President Donald Trump.
The Russian embassy in Washington has described the planned US sanctions as "draconian" and reiterated the Russian position that the accusations they were based on are unfounded.
"The American side refused to answer our follow-up questions, claiming that the information is classified. However, we were told that the US has enough intel to conclude that Russia is to blame," reads the comment posted on the embassy's Facebook page.
The Russian diplomats also said in their statement that they had outlined the official position on the UK poisoning incidents in official letters to the US State Department and continue to insist on an open and transparent investigation that would end in bringing the culprits to justice. They added that when they had proposed to make these letters public, the US side did not reply.
Deputy speaker of the Russian Lower House, MP Irina Yarovaya, said that in her opinion the new US sanctions plan was betraying the fact that the order for "unsubtle and blatant staging" of the UK poisoning came from the United States.
"The curtain has risen and we can see in perfect detail who are the producers and directors of this provocation. And these 'misters' are hardly rookies in this criminal sanctions aggression," Yarovaya was quoted as saying by TASS.
Subscribe to RT newsletter to get stories the mainstream media won't tell you.
You can share this story on social media: