Trump is real target of anti-Russian sanctions proposal, says Russian MP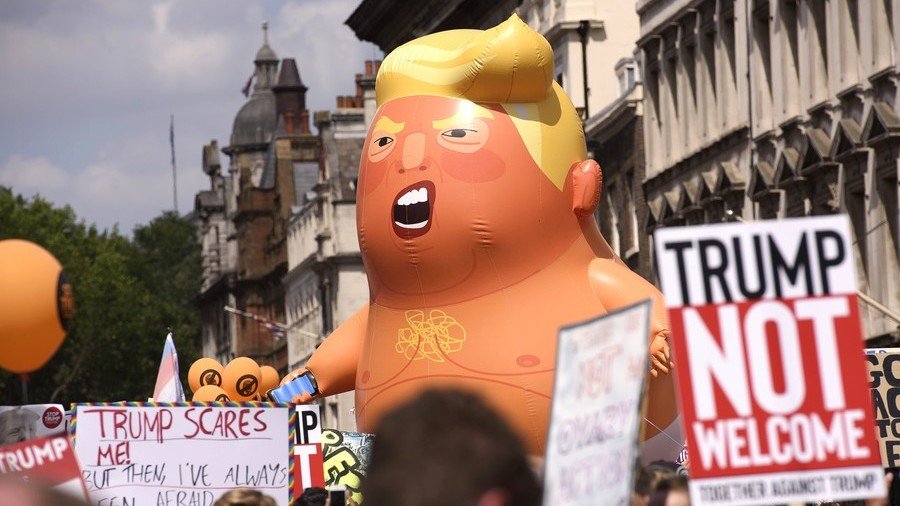 New anti-Russian sanctions being proposed by US senators are part of the internal political strife in Washington with the real target being Donald Trump, a senior Russian MP has told reporters.
"The US senators' initiative to toughen the anti-Russian sanctions is yet another manifestation of the anti-Russian agony. People on the Capitol Hill cannot put up with the fact that even the top officials of the United States do not perceive Russia only as an enemy," MP Leonid Slutsky (LDPR) was quoted as saying on Wednesday by TASS.
"Obviously these proposals are tied with the internal political strife that has become more intense after the Helsinki summit and they are seeking, in part, to contain President Donald Trump's activity," Slutsky, who is Chair of the State Duma's Committee for International Relations, added.
Slutsky's comments came soon after media reports that a bipartisan group of senators was preparing a new act threatening Russia with a new set of US sanctions in case of its interference with any future American election.
The Russian lawmaker also said that such behavior had very negative effect on the attempts to restore normal diplomatic relations between the two nations.
"As far as bilateral relations are concerned, I fully agree with [the US Ambassador to the United Nations] Nikki Haley's statement that we are not friends. But two great nuclear powers simply cannot have their interaction at such low level that we have now. The task to restore a constructive dialogue remains very urgent and should I say that new sanctions are hardly the best background for this," Slutsky said.
He also drew reporters' attention to the fact that Washington continues to use various sanctions to give US producers an advantage on the world markets.
"It is absolutely fair for other nations – not only Russia – to introduce our own countermeasures to negate American restrictions. If new sanctions appear they would not be left without a due reaction."
According to Reuters, the motion has the backing of several senior US lawmakers, but there are also a strong lobby opposing it, primarily in the US oil and gas industry.
Think your friends would be interested? Share this story!
You can share this story on social media: